Indigenous business builds up as supplier spend spreads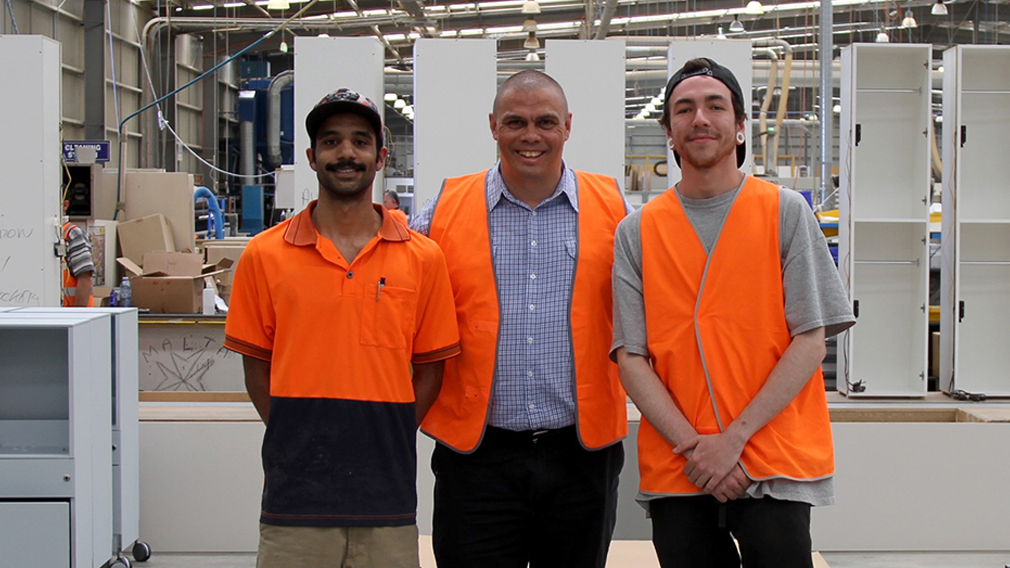 Kyle Vander Kuyp couldn't wipe the smile off his face as he watched two young apprentices acknowledged at the end of year staff awards held by their employer, furniture and construction business Schiavello Group.

"I knew these two were outstanding," says Vander Kuyp, who joined Schiavello in 2017 as Indigenous Engagement Manager and leads Schiavello Ganbu, the firm's 50 per cent Indigenous owned joint venture.

"But to see these two young Indigenous fellas up there being recognised was really something. COVID had caused a big interruption to their studies, but they got through that and they're now about to become qualified carpenters, which is a great milestone."

The two are among a growing group of apprentices to have been mentored by the Olympian and descendant of the Yuin and Woromi clans, as part of the Indigenous participation plan he helped Schiavello develop, which also sees him nurturing cultural confidence among the 1300 staff of the almost 60-year-old family-owned firm.

Since bringing in the plan, the apprentices' workmanship has featured in major projects all over the country, from multi-site fit-outs for government agencies including Centrelink and Indigenous Business Australia to the work underway at Westpac's newest corporate site in the freshly built commercial towers at Paramatta Square.

Vander Kuyp says momentum within Schiavello Ganbu – like in many other Indigenous-led businesses – has been aided by the swelling ambition among both government agencies and corporates to lift the amount of their procurement spend directed to Indigenous owned suppliers.

"There's so many more opportunities now for Indigenous businesses," he says.

"For our entity, it means we can secure projects, and that work is going to help gain more apprenticeships, get more employment, and allow us to keep building our Indigenous participation program."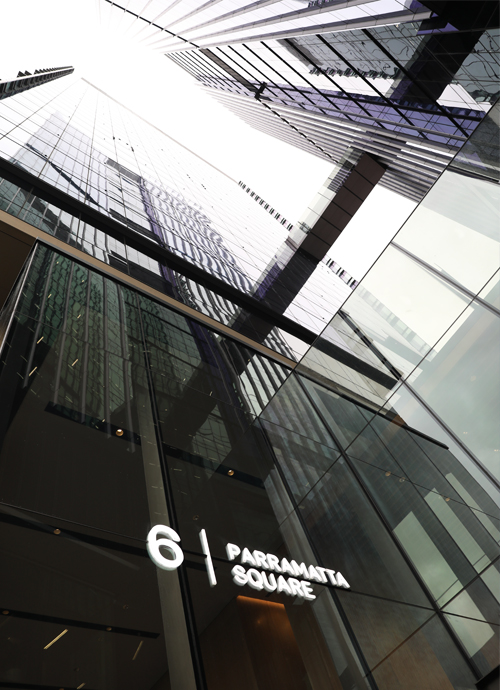 A big kick-start for the Indigenous business sector came in 2015 when the federal government introduced mandatory procurement targets to stimulate entrepreneurship, business and economic development.

Since then, more than 2,140 Indigenous businesses have won around 35,760 federal government contracts worth $5.3 billion, according to the National Indigenous Australians Agency. In comparison, only 30 Indigenous businesses won $6.2 million worth of government contracts in 2012-13.

A wave of corporates followed the government's lead, including a group of 16 big companies – Westpac among them – who signed up to 'Raising the Bar' in 2019, a joint initiative of the Business Council of Australia and certified Indigenous business advocate Supply Nation. Signatories to the initiative committed to direct at least 3 per cent of annual "influenceable" supply chain spend towards Indigenous suppliers, by 2024, translating to a collective spend of $3bn over five years.

According to Westpac's latest annual report, the bank has spent $18.4m with Indigenous-owned suppliers since it began tracking the metric in 2016, procuring a wide range of goods from first aid kits and stationery to the finishings and furnishings for fit-outs or renovations in corporate sites.

Suzanne Currie, who as Westpac's chief property officer oversees major building and refurbishment projects across the bank's operations, says it's standard practice for her teams to work with key contractors to ensure Indigenous-owned businesses are among the suppliers appointed to jobs.

"It's been a practice for quite a few years, because we recognise the positive impact that the bank's very large supply chain can have by creating economic participation through our suppliers," Currie says.

"It's important to support and build those businesses and help them to compete."

On the project underway to fit-out Westpac's eight floors in the new commercial precinct in the heart of Parramatta, due for completion later this year, Schiavello Ganbu is one of around 10 businesses appointed by the bank's building contractor Buildcorp, chosen for their focus on Indigenous employment.

Providing major elements from the joinery, hydraulics and fire alarms, to manufacturing the workstations, meeting room tables and lockers, the collective value of the contracts with these suppliers represents more than 10 per cent of the total contract sum, according to Buildcorp.

Among them is AWM Amaroo, cofounded in 2020 by the owners of Australian commercial furniture and joinery outfit AWM, in partnership with majority owner and descendent of the Arabana people Dan Manson.

Anthony Scotts, who set up AWM with mate Ric Lewarne in 1993 and now has a staff of around 65, says AWM Amaroo's employment model, developed in partnership with Aboriginal community supporter Kari Foundation, has set an ambitious goal of supporting 100 young Aboriginal people into jobs each year.

"The way we do it is that for every $100,000 we get on a project, we allocate a portion of money to pay for a mentor through the Kari Foundation, and the mentor creates the job," Scotts says.

Although COVID played havoc with the industry during the past couple of years, the AWM Amaroo project created 70 youth jobs last year, and Scotts expects to reach a similar outcome this year. Alongside the project, AWM directly employs four Indigenous craftsmen, soon to be joined by two more.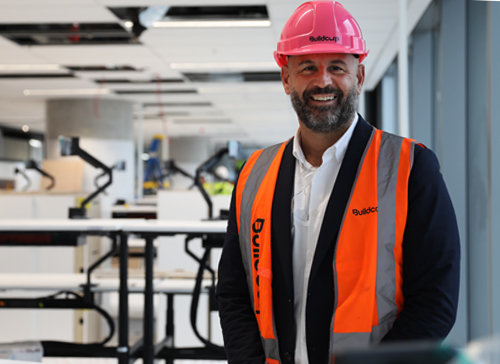 Zenith FG has also been awarded work on Westpac's Parramatta Square project. A joint venture set up six years ago between well-established Melbourne-based furniture company Zenith Interiors and Indigenous owned workforce hire company First Grade, Zenith FG actively seeks to engage local Indigenous trades and services particularly for regional and remote locations, according to Zenith's operations manager Brett O'Brien.

"We also source timbers out of Darwin from Indigenous owned and run timber yards," O'Brien says. "We're just about to build a great big board room table for the Reserve Bank and that's all timber that's been worked in Darwin. So we're also supporting Indigenous employment in that way, by sourcing from those timber yards."

For Kyle Vander Kuyp, the most cherished rewards from his efforts to build cultural confidence at Schiavello are the "nice surprises" he's becoming used to. Watching his CEO Peter Schiavello assuredly and naturally deliver an acknowledgement of country in front of traditional Wurundjeri Elders was one of them, along with being approached by long-standing employees who had previously not disclosed their Aboriginal identity.

"Some of them are very nervous," says Vander Kuyp, who was also selected as the Australian Olympics Committee's first Indigenous Liaison Officer at the Tokyo Olympics.

"But I want them to keep feeling more and more confident, to know that it's a welcoming, safe place, and if you're Aboriginal – or from any other background – you can express your identity.

"This is the kind of trickle effect being created by having corporate and government clients support us. It's helping us to keep our manufacturing in Australia, and helping us to keep doing this work," he says.