The 'bankies' who became bomber pilots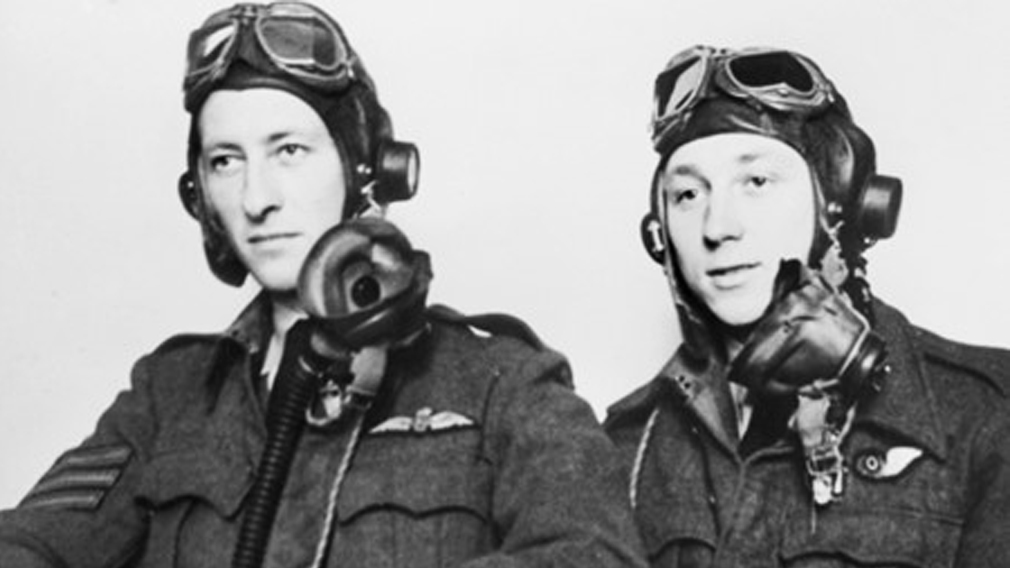 In mid-1942, a young Sydney bank clerk suddenly found himself as a Mosquito bomber pilot flying sorties over enemy territory in Europe.

It's hard to imagine today, but Edward Wicky wasn't alone.

The Manly resident had been a filing clerk at the Bank of New South Wales (which became Westpac) for almost four years from age 16 when, in May 1942, he responded to his country's call to serve during the Second World War. He was among 4445 bank staff – and almost a million other Australians – to enlist.

After just six weeks of special flight instruction plus some basic military training, he was appointed to 464 Squadron, one of the eight Australian squadrons of "Bomber Command". (For context, the Air Force's current basic pilot course takes around six months followed by months of specialist training, according to its website.)

We can only imagine what Wicky felt when he first took the controls of his Mosquito bomber.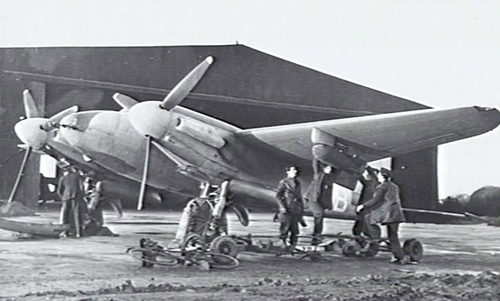 Impressively, he had enough skill to fly bombing missions for more than two years, his squadron completing 1000 sorties in just the six months following D-Day – the start of the Allied Forces' mass assault from June 6, 1944 – earning him a Distinguished Flying Cross in January 1945.

Sadly, he flew his last mission soon after.

On 3 February 1945, he and observer Flight Sergeant Oswald Mountford, of Leeton NSW, crashed and were killed on the return flight from a raid on enemy targets in the Netherlands.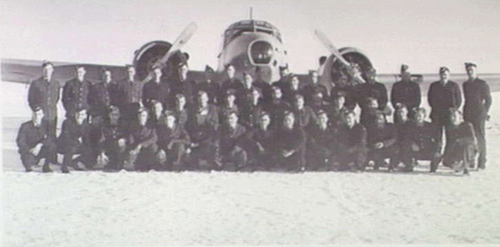 In researching Wicky's heroic story, I'd never appreciated just how many of the bank's staff who enlisted in WWII had joined Australia's air force, suddenly becoming pilots, navigators and radio operators flying in airborne raids across Europe.

The realisation came, sadly, when studying the honour roll of bank staff killed in action – 215 out of 347 (or 62 per cent) of those staff who died served in the air force.

I'd assumed – incorrectly – that the losses would be more evenly spread across the army, navy and air force.

Indeed, I'd not even made the connection that Australian aircrew played such a large role in the European air raids. The picture I had of Australian WWII troops was fighting on the ground in the deserts of North Africa, and across the Pacific from Singapore to the tropical, dense jungle of New Guinea.

But thanks to the work of Thomas Heffer, deputy chief executive of the Bank of NSW during WWII, Westpac's private archives contain detailed records of the military service of the staff between 1939 and 1945.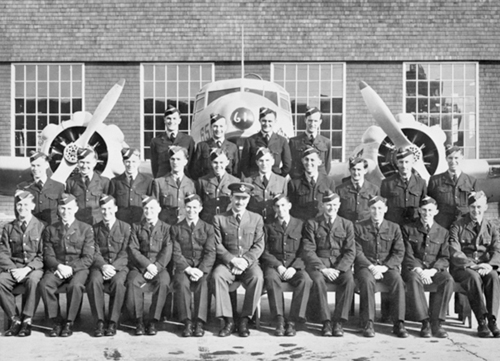 It shows many of the bank's young men – like Wicky – were among some 10,000 Australians who went to Europe to support Bomber Command, a multi-national airborne force established by the United Kingdom's Royal Air Force drawing from all countries in the Commonwealth, with the urgent aim of disrupting Nazi Germany's war effort.

In the process, 4136 Australian aircrew lost their lives – 3486 killed in action and 650 through air accidents; the high casualty rate presumably linked to the heightened dangers of flying predominantly at night across heavily defended areas, carrying explosive payloads, often with very little training or experience.

The fate of each bank employee who served was described in agonisingly poignant detail by Heffer on individual index cards. Along with whether they were injured, missing or presumed dead, Heffer noted their achievements, and where they were buried or commemorated.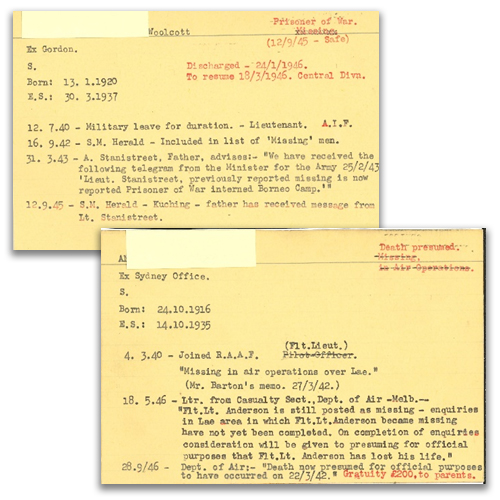 Among those in the air force, the cards show how young they were – most in their early twenties, the youngest just 19, the oldest 33; and that they came from branches in all corners of Australia and New Zealand. They were involved in every facet of airborne conflict and, in addition to those who served with Bomber Command over Europe, a small number flew in combat over North Africa and some in the Pacific War.

It's worth noting the air force casualty rate during the First World War in 1914-18 was not so high, given military aviation hadn't come into its own until late in the war when it was realised that aerial combat was a distinct form of warfare requiring standalone specialist air forces.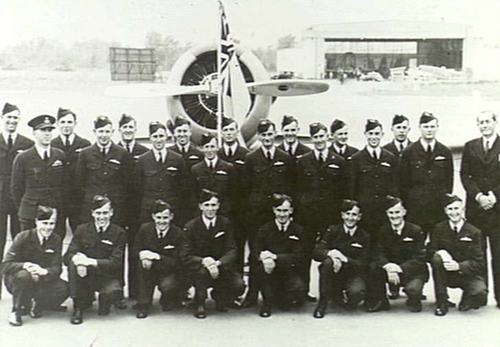 This Remembrance Day, as we honour all those who have served and died in war, let us give a particular thought for the young 'bankies' who found themselves a world away from ledgers, customers and cheques, when they abruptly became pilots, navigators and radio operators in some of the most iconic aircraft of the twentieth century.

It shows in remarkable circumstances, people can step up in remarkable ways – and the flyers of WWII are the most remarkable of all.

Service and sacrifice
Transcriptions of some of the index cards kept by Bank of NSW's Deputy CEO of bank staff who made the ultimate sacrifice during World War Two:

Alan Astill (24) Ex City House. Was pilot of a Halifax engaged on operational flight during afternoon of 14 Jan 1945. Aircraft damaged in air but able to reach the English coast & apparently made a crash landing which proved fatal.

William Barbour (21) Ex Wynnum South. Killed in Air operations off the Dutch coast when attacking German shipping. His plane received a direct hit and was seen to crash into the sea.

Kenneth Campbell (24) Ex Griffith. Reported missing in Air operations on 13 June 1944 from an English Base; was in a Liberator on a Submarine chase.

C Joseph Horsley (22) Ex London. DFC bestowed upon him on his 22nd Birthday. Feb 1944 reported missing from air operations over Berlin on the night of 28/29 January 1944. The operation was the 30th in which he had taken part and his 13th over Berlin. We understand he was a keen and able pilot.

Arthur Long (21) Ex Brisbane. Posted missing in Air operations over France. Attached to Bomber Command in England. After completing his training was attached to No. 15 Lancaster Squadron, RAF and took part as navigator in raids on following targets: Nantes, Louvain, Courtrai, Dortmund, Aachen, Boulogne, Angers and Trappes. Reported missing on last raid, 31 May 1944 and death presumed. Thought to be one of three unidentified members of his crew buried at Amiens, France.

Len Rothwell (20) Ex Melbourne. Reported missing from air operations over France. He was a wireless operator on a Lancaster bomber and the locality of operations was given as Gisors NW of Paris; KIA confirmed – 27 July 44.

Douglas Woods (22): Ex Surry Hills. Missing in air operations over France, believed killed 10 June 1944.

Lest we forget.