Students take a virtual bite of working world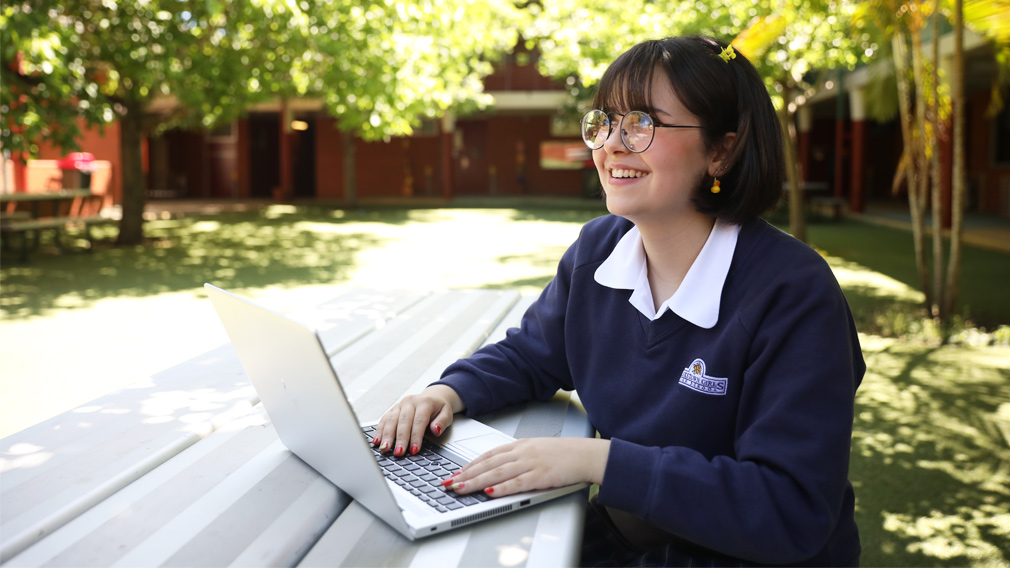 It's odd to think the world of work will be so different for today's high schoolers than their parents, yet their "work experience" hadn't changed much at all.

That is, until COVID-19.

Like just about everything else this year, social distancing has meant a complete rethink of that age-old somewhat awkward yet unforgettable week when so many senior year teens take their first tentative steps into a "real" workplace to see what it's like.

Rather than being defeated by the closure of many workplaces, some businesses and entrepreneurs have experimented with taking the experience online – and most participants agree "virtual work experience" may feature as a post-pandemic norm.

"It was very interactive. I really enjoyed it and got a lot out of it," says Year 10 Bankstown Girls High School student Vivienne, who took part in an online work experience program held last month by Westpac's technology division.

Usually held face-to-face over a week in Westpac's Sydney CBD head office, the annual program – formed three years ago in partnership with the Australian Business & Community Network as part of the bank's "STEM commitment" to inspire the next generation of Australians qualified in science, technology, engineering and maths – was compressed into a series of online live sessions over two days, accessed by students from their classrooms.

Vivienne says while moving it online had many positives – such as opening the door to students who may not have been able to travel into the CBD, and being able to do it with school friends rather than alone – it did have some drawbacks.

"I'm very social and doing things through a screen doesn't put me in the right mood as much as being at the place and being hands-on," she says. "I think what would work best is a blend of both – learning a bit about what you need to know on the workplace online at school, and then going in and applying it."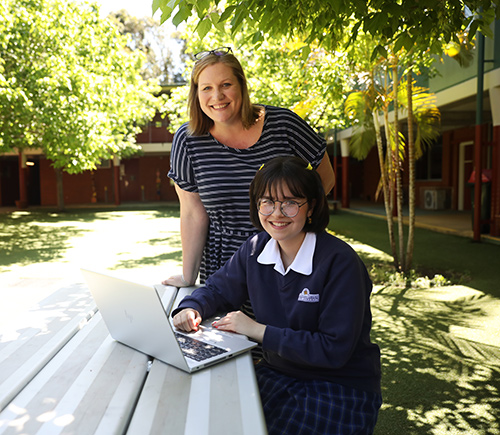 The program's coordinator and Westpac Young Technologist Scholarship manager Amelia Carrozzi agrees, saying the benefits for students have led her to foresee a post-pandemic future where work experience will blend virtual and face-to-face elements.

"We lost a bit of the 'wow' factor and being able to demystify what it's like to work in a CBD office tower, which we've found in the past can help students to make the realisation that, 'hey, I actually think I can fit into a corporate environment'," she says.

"But going online, which is very intuitive to today's students, created a whole bunch of opportunities which made it even more relevant to them."

Among the advantages, Carrozzi says it allowed students to take part in "immersive" online skills sessions, like critical problem-solving, rather than "just being an information and awareness piece". Educational components were woven in, such as cyber awareness courses run as part of Westpac's partnership with the Australian Computing Academy, along with a live streamed "careers panel" where a range of Westpac employees from different technology areas gave a glimpse into what it's like to work in their jobs.

"It actually let students connect in a more intimate and structured way with our people to hear their experiences and open their eyes to what might be possible for them," Carrozzi says.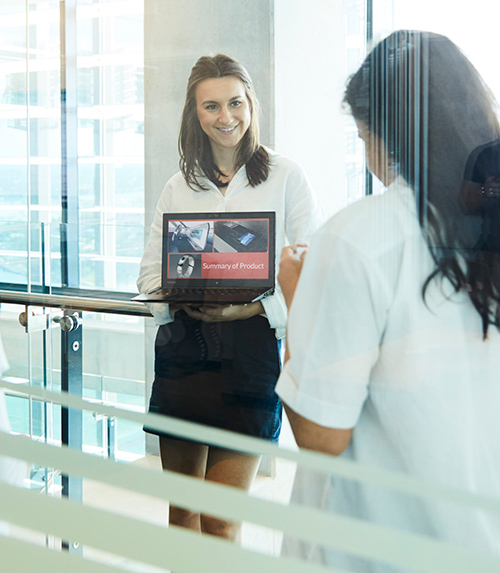 "The biggest advantage is that going virtual can enable you to open the opportunity up to a much bigger number of students rather than being limited by our physical capacity and the ability of students to travel to us."

These benefits were behind the recent decision for Westpac to jump onto a newly created virtual work experience program, launched last month by The Careers Department, a start-up digital career advice platform for parents, schools and students co-founded by Samantha Devlin and Sarah Warmoll.

"So far, 42,000 students from around 500 schools nationally have been enrolled to participate," says Devlin, who was awarded a Westpac Social Change Fellowship earlier this year.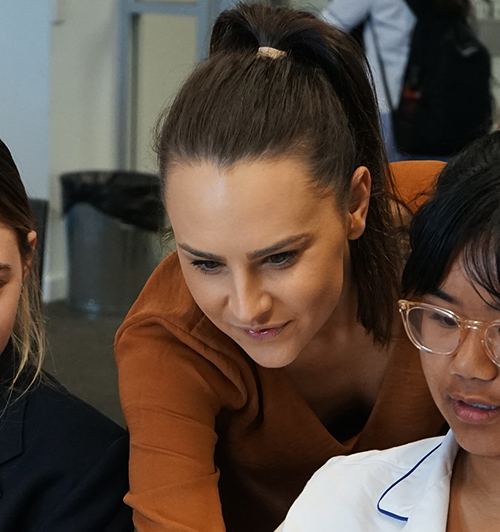 Structured around a wealth of engaging, video-based and interactive content targeted towards teens, Devlin says the week-long program had been in development due to demand from schools even before the pandemic.

"We've found virtual work experience is oftentimes more valuable for students because we give them real tasks that are written by industry that they probably wouldn't have access to during a week of face-to-face work experience," Devlin says.

It's also a huge "leveller" for students, she says, regardless of their socio-economic backgrounds.

"While some students have access to great careers insights and connections through their parents, others don't, and different schools take different approaches to careers advice and work experience – some don't have the bandwidth to do it at all," she says, noting 52 per cent of signups to The Careers Department are government schools, 23 per cent Catholic and the rest Independent.

"By running it virtually, it makes it much more widely accessible."