Cyber call: program pitch to schools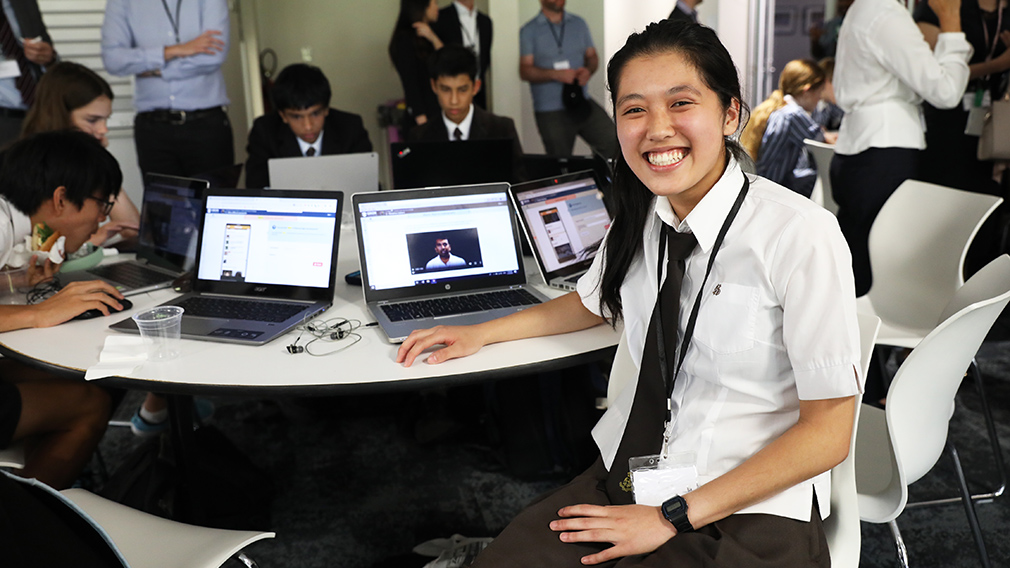 Teenager Ada Luong said she'd never considered going into the field of cyber security.

But that all changed yesterday when she was among a group of high school students attending the launch of Schools Cyber Security Challenges, a $1.35 million national program that will see cyber security taught to students for the first time in Australia.

"It's made me think really differently," said Miss Luong, after finishing the first of four interactive cyber challenges to be released through the initiative.

"It's exciting because it gives you a hands-on experience and you actually get to put yourself in the shoes of a hacker. I've already changed all my passwords! To know this is a career option and knowing how many jobs there are makes it really interesting for me too."

Spearheaded by the Australian Computing Academy and delivered in collaboration with AustCyber, Westpac, ANZ, Commonwealth Bank and NAB, the Cyber Challenges program aims to close Australia's growing cyber security skills gap. It's estimated 18,000 more cyber security workers will be needed by 2026, according to AustCyber.

It comes as cyber security is again in the spotlight this week following the attack on Australia's federal parliament and the networks of both major parties being compromised. Tensions also remain high globally among nation states, while several major companies have recently suffered notable breaches.

Speaking at the launch in Sydney, AustCyber CEO Michelle Price said over the next 10 years, $1 trillion will be spent on cyber security solutions in the Asia Pacific region, creating a massive opportunity for jobs.

"We need to have a pipeline of talent coming through not just on the technical side but on the entrepreneurial side of cyber security to take up that opportunity," Ms Price said.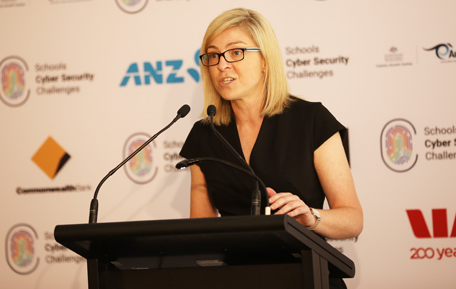 The cyber program can be accessed for free by any public, Catholic or independent high school, and is designed to foster "security-conscious students" equipped to deal with cyber security issues in their personal lives and future careers.

Ms Price said it was the first time a nationally consistent cyber security education package that integrates into the digital technologies curriculum had been made available.

"The cyber challenges make it interesting and compelling, to inspire the imagination of our kids to embrace that cyber security opportunity, so we can tackle the attackers," she said.

Information security chiefs of the four major banks, which each contributed to the design of the program, agreed it made sense to collaborate on initiatives like this because cyber security was a challenge common to all of them.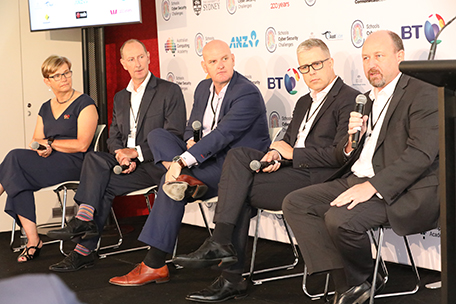 "We learnt long ago in cyber security that, against a common enemy, only a coordinated defence makes sense," said Richard Johnson, Westpac's chief information security officer.

"Increasingly every aspect of our lives is digitally enabled or interconnected in some way. The opportunity of building the cyber security skills and awareness in children coming through school – young people who are already digitally savvy – and then having them come in to the workforce is a great step forward."

The panellists added that the recent cyberattacks on parliament, along with the thousands of attacks on individuals every week, demonstrated the need to build knowledge in the wider community with a long-term view to become far more "cyber capable" as a nation.