Drought, bushfires, COVID…a Birdsnest view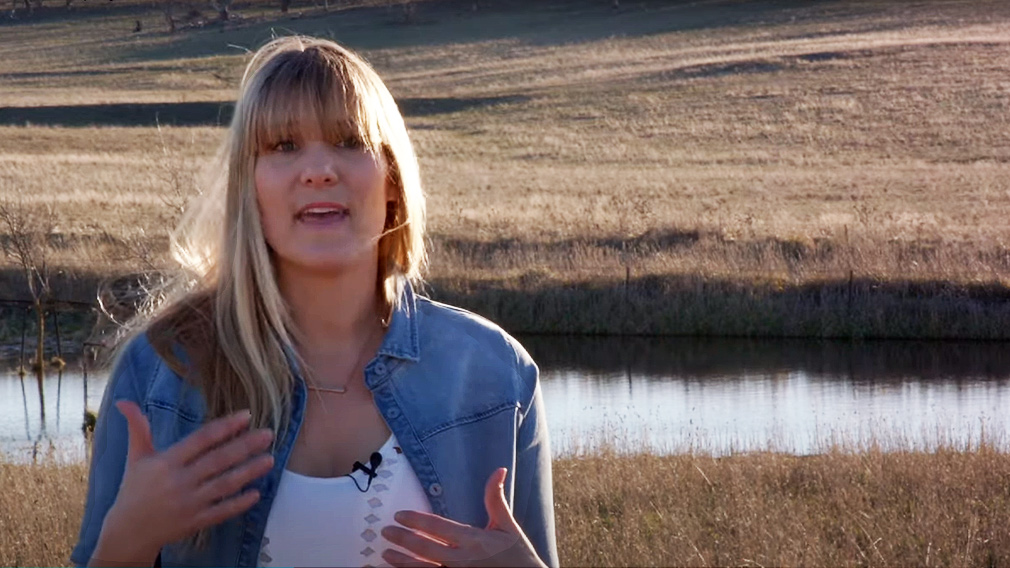 Jane Cay normally travels around a bit.

She's the founder of one of the nation's top boutique fashion retailers, has children in boarding school and lives in Cooma, a town about an hour's drive south of Canberra within a few hours of both the NSW ski fields and the state's scenic southern beaches.

But after leading her online-focused business, Birdsnest, through COVID-19 since March, she only just left the Monaro region for the first time in five months as the chaos – revenue initially slumped around 75 per cent – slowly subsides.

In many ways, Cay's extended time at home not only reflects that of many businesspeople, but also strikes at the heart of one of the key challenges facing some rural areas heavily exposed to tourism: they want people travelling around and visiting, but they're also keen to be vigilant and not to let the virus in.

Even normal things like advertising to attract customers feels inappropriate, Cay says.

"It's just so tricky," she says, adding that Birdsnest's only permanent store on Cooma's main strip introduced temperature checks, is appointment only and limited to nine people at a time.

Speaking prior to yesterday receiving The Daily Telegraph and Westpac's Bush Telegraph Award at the Bush Summit in Cooma, an event headlined by the Prime Minister that explored how to bolster rural areas, Cay is realistic about the challenges ahead. In the near term, survival remains the immediate priority for many rural businesses after the brutal three-punch blow – drought, bushfires and a pandemic – wiped out the busy summer period and much of winter.

Some didn't even make it to the colder months – local ski resort Mt Selwyn opted to shut for the ski season after being badly damaged in the bushfires.

Even with the help of the JobKeeper wage subsidy program, the toll on individuals in town is clear, says Cay, a born and bred Cooma local who started Birdsnest around 15 years ago before expanding online in 2008 as the global financial crisis took hold.

With the company one of Cooma's biggest employers with 140 staff, Cay says the mantra has been team "connection" and "progress" to offset what they can't do with "what we can keep moving on". Positively, she adds that the community is very alert to mental health risks.

Aptly summing up the recent struggles for rural communities in general, she says the challenge from this shock compared to others is that everyone has been impacted, and concedes Birdsnest has been "really lucky to come through it".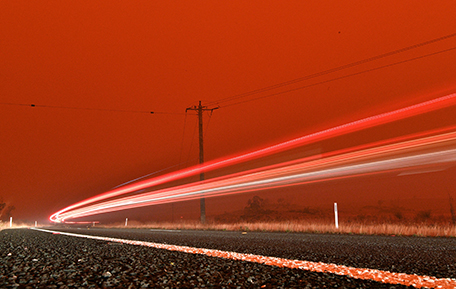 "I have a friend across the mountains near Adelong and they got completely burnt out. And I think the really hard thing for these small country communities is that normally if something happens to a neighbour, everyone drops everything and goes and helps," she says.

"But what happened with the fires was everyone was impacted and with COVID the same. Everyone is just surviving and trying to, you know, just get their own business on track and their own farm fences back up etc.

"I'm really looking forward to when we can kind of emerge from that and help each other out a bit more."

While emerging to some semblance of normal may still be a way off with many COVID-19 restrictions still in place and uncertainty surrounding vaccines, Cay says it's important to find "silver linings and learnings" from the horror run. Like in the cities, she says regional businesses have discovered new ways of marketing, WFH (working from home) and accelerated digital adoption. COVID-19 has inadvertently unearthed several new efficiencies and ways of operating for Birdsnest, she adds.

"When I talk to other business owners around town, they've all adapted," says Cay, who prior to moving home and starting Birdsnest worked for IBM in ecommerce consulting.

"The cafes now – to be in Cooma and be able to order your coffee on your phone and then go and pick it up. Everyone's progressed like five years in six months in terms of their digital capability which is really exciting. We have a whole spreadsheet full of all the things we've learnt during COVID…it does make you realise how you can achieve things in such a different way."

Addressing the Bush Summit yesterday in a speech heavily focused on the need to open up state borders, Prime Minister Scott Morrison said of the past year: "(There's been) a lot to deal with and that hasn't changed."

"(But) wherever you are in Australia today, we will get through this. And there's a reason … (it's) the way Australians respond to crisis. And so much of I think of the character of our nation in a crisis has been formed in the stories and livelihoods of rural and regional Australians."

In many ways, Birdsnest was ideally positioned for the pandemic.

More than 90 per cent of its sales come from online. Fortuitously, five years ago the company also started designing and manufacturing its own clothing, making up about half of sales today. Of that, around 40-50 per cent is made in Australia, providing some supply chain resilience when disruptions hit manufacturers in India and China.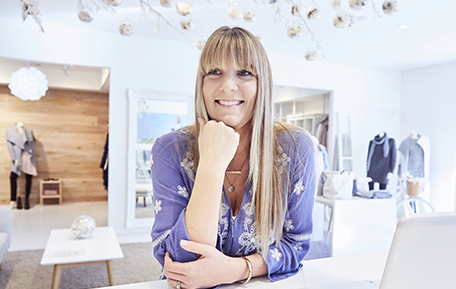 Cay, the daughter of a local accountant, says while Birdsnest is obviously exposed to discretionary spending, its local supply chain was a "huge" benefit. Also, even though Birdsnest didn't receive JobKeeper, it benefited indirectly as millions of people's incomes were supported. Indeed, by May the company was having a "really solid month", Cay says.

Birdsnest's small bricks and mortar footprint also became even more of a benefit during lockdowns. Just this week, listed retailer Mosaic Brands, which owns a string of brands including Noni B, Katies and Rivers, posted a $170 million full-year loss and outlined plans to shut up to 500 stores, despite digital sales growth of 15 per cent.

Cay says that despite many doubters back in 2008 when launching, she was confident online was the future of retailing based on trends overseas and the pandemic has only accelerated the shift. She says while Birdsnest hasn't seen the kind of boost of some listed retailers like Kogan.com, which this month reported a 68.3 per cent spike in second half gross profit, they did benefit as Australians spent more online amid lockdowns and the rise of trends like WFH.

"Everyone needed pullup loungewear pants and we could do that very quickly," she quips.

"(But) there were days (initially) where we had more returns coming in than we had orders going out. Like it was super scary. Revenue dropped by 70-80 per cent…when everyone was in complete shock and then it started recovering. We couldn't believe the turnaround."

Stephen Hannan, Westpac's national manager for Agribusiness, says Birdsnest epitomises why geographic location shouldn't impact business growth and "so many" regional and rural Australians have the same characteristics that have driven Cay's success, including "leadership, entrepreneurship and community spirit".

"If Australia as a whole is to continue to thrive…then strong regional recovery is vital and fresh investment and initiatives key," he wrote for Westpac Wire this week. "Strategic projects that drive regional wealth, workforce growth and enhanced community amenity are the answer."

Looking ahead, Cay agrees with sentiments recently expressed by the Reserve Bank Governor and Prime Minister that jobs must be the top priority for the nation going forward, expressing concerns about what happens when JobKeeper ends next year amid a likely lingering economic downturn. Despite ending the last financial year positively, she says Birdsnest is still budgeting "very conservatively" given the uncertainty ahead, with employment key to the recovery.

"In any community, but especially in a regional community, you're job is so important. It just has so many flow on effects," she says. "That's why JobKeeper has been so important because it has kept employers and their teams connected.

"It's been 100 per cent my focus."