More of the same isn't an option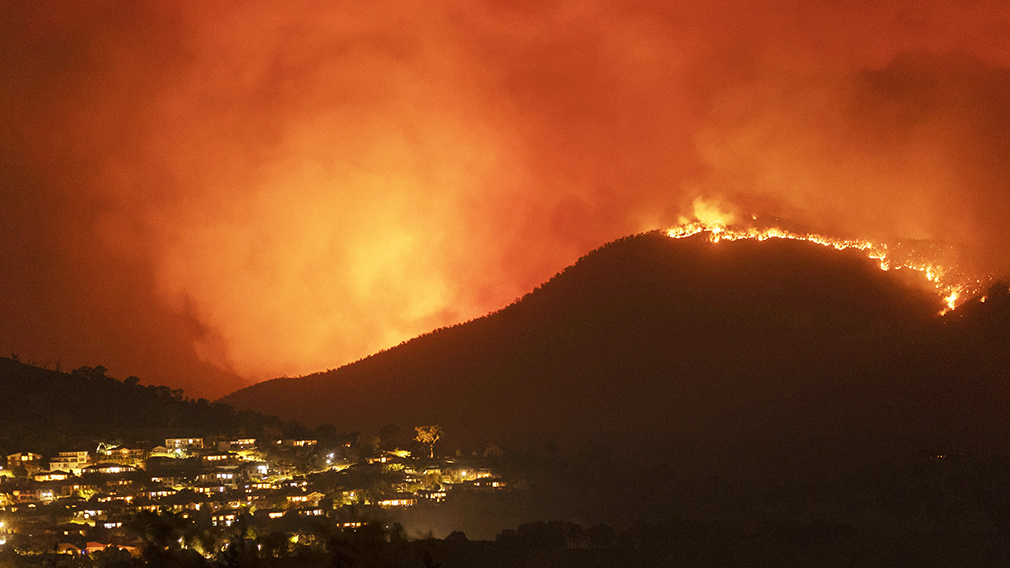 Having lived through the trauma of a natural disaster at a young age, I feel deeply for the thousands of families affected by the ferocious bushfires across Australia.

Every Christmas, my family quietly and sadly remembers losing co-workers, and pretty much everything but our lives, as Cyclone Tracy in 1974 demolished 80 per cent of Darwin's homes – including ours – killed at least 70 people and left 25,000 homeless.

It's hard for families and communities to recover from something like that, as so many affected by the fires must now do.

While Australians are all too familiar with the ever-present threat of being battered by brutal cyclones, droughts, fires, storms and floods, the sheer scale of this most recent disaster has changed the way many people think about them.

The unprecedented conditions of prolonged, intense drought and extreme heat and winds, which fanned so many uncontrolled concurrent blazes across the country – at one point more than 100 massive fire fronts throughout New South Wales alone – have made many people wonder, uncomfortably, whether this will become the new normal for our future summer holidays because the climate really has changed.

Climate change has, of course, been researched, discussed, politicised and worked on for many decades, and in that time has grown from what started as a "fringe" issue to become "mainstream". And, in fact, the economic cost of natural disasters, which are growing in frequency and severity, has been estimated to reach a staggering $39 billion annually by 2050 in Australia alone.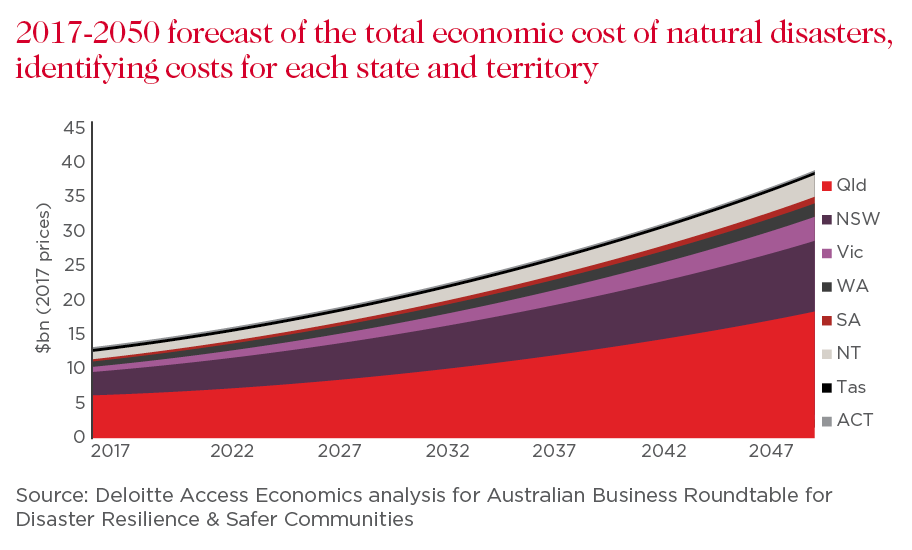 But it seems the fires have given a jolt to those who perhaps thought of it as a problem that was years away, or its effects were exaggerated, or someone else's problem to deal with.

For those of us who've spent our careers working in sustainability, while it's saddening to think a tragedy is what may finally trigger consensus acceptance that we need to do more to reduce carbon emissions, it's important we don't let this moment go, that we step up collective efforts, to honour what's been lost and protect what remains.

Despite mixed action from governments around the world to tackle the complex but critical issue of climate change, the private sector also has a massive role to play and it's heartening to see the corporate sector stepping up.

Amid a regular stream of pledges globally, Microsoft last month announced that by 2050 it will remove from the environment all the carbon the company has emitted since it was founded in 1975. Google made the biggest corporate purchase of renewable energy in history, making its renewable portfolio large enough to power Uruguay or Lithuania. BP, Nestlé, L'Oreal, Qantas, Amazon, BHP Billiton and others have committed to cut their emissions to net zero by 2050. More than 220 companies – including Westpac – have signed up to Re100 with a commitment to go 100 per cent renewable.

The list goes on.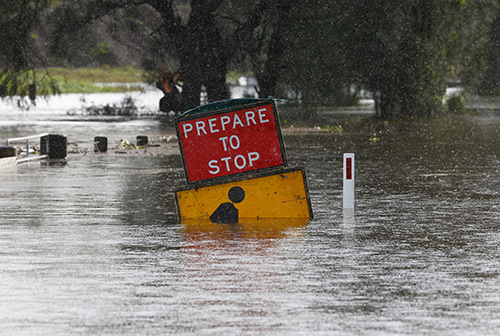 In parallel, the reallocation of finance to support the transition to a lower carbon economy has been gaining momentum.

The global sustainable debt market has quadrupled to almost $US250 billion since the Paris Climate Agreement, mostly through instruments such as green bonds. Meanwhile, assets under management with sustainable investing criteria hit $US30 trillion globally in 2018, up 34 per cent in just two years, according to the Global Sustainable Investment Alliance.

More recently, the world's largest fund manager, BlackRock, with more than $US7 trillion in assets, announced it would cut investments in companies that derive more than 25 per cent of their revenues from thermal coal production as it aims to increase its sustainable assets 10-fold.

As someone who regularly meets with asset managers, I have no doubt the significance of this policy change from such an influential fund manager will create further ripples of change through the sector.

These actions have not come out of the blue.

Many incremental steps have been taken over decades at a global level to lay the groundwork, arguably kickstarted by the formation in 1992 of the United National Environment Programme Finance Initiative to mobilise private sector finance for sustainable development.

Since then we've seen the creation of the Principles for Responsible Investment in 2005, The Principles for Sustainable Insurance in 2012 and, last year, the Principles for Responsible Banking. Coinciding with this, the Taskforce on Climate-related Financial Disclosures emerged, which has set out recommendations for reporting on climate related risk, attracting support of investors and regulators globally.

Closer to home, domestic collaboration is also gathering pace, with the formation last year of the Australian Sustainable Finance Initiative that aims to publish a roadmap for the local financial sector to systematically transition to a more sustainable economy, and a Sustainability Working Group formed among Australia's banks led by the Australian Bankers Association.

And these are not just pledges. They are translating into tangible action.

For Westpac's part, the bank's committed lending to climate change solutions stood at $9.3 billion at the end of financial year on September 30, and this is expected to rise to $25 billion by 2030. We were the leading financier to greenfield renewable energy projects in Australia last year and renewables now represent over 75 per cent of our lending to the electricity generation sector, up from 59 per cent three years ago.

We're examining the risks too, undertaking scenario analysis and scoping portfolio assessments to better understand what it will take to transition our portfolio to a net carbon zero economy by 2050. We've also looked into the impacts of changes in climate patterns and extreme weather events ("physical risks"), specifically the potential impact of natural perils on our Australian mortgage portfolio under a 4 degree scenario where we found around 1.6 per cent is exposed to postcodes that may experience higher risk by 2050.

These are all important steps at a time when regulators are also increasingly alert to climate risks, the Bank for International Settlements last month warning of "green swan" events that "could be behind the next systemic financial crisis".

But we know there is much more the bank can – and will – do. We're on track to release an updated Climate Change Action Plan this year, building on the activities taken since we released our first position statement 12 years ago, the first Australian bank to do so.

I am the first to admit it is a tough, complex and ongoing process.

But corporate Australia's actions show it is increasingly responding – and will no doubt kick up a gear – regardless of broader debates and policy outcomes.

Like many Australians, we know we have to do as much as possible to prevent similar future trauma, and economic and social losses, like we've seen from the tragic bushfires.

When it comes to a challenge as big as climate change, more of the same isn't an option.