Athleisure's superfine fit for wool boom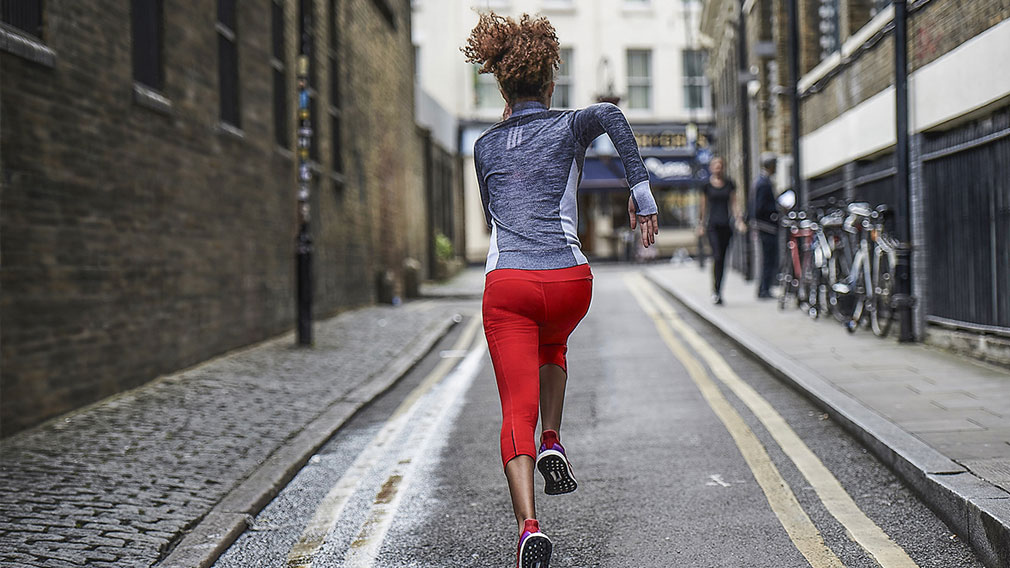 Within the spectacular success story of Australian wool's demand-driven gains over the past few years, reaching a recent breakthrough price of $20 per kilogram, there is another perhaps even lesser known triumph on the back of Chinese demand and the rise of athleisure wear: the even faster surge in price for superfine wool.

It marks a welcome turnaround for superfine wool, defined in Australia as less than 18.5 microns of fibre thickness.

According to the Mercardo Market Analysis of 2017 wool production, "the biggest movers were micron ranges finer than 18 microns (um), where 30–40 per cent price increases were evident".

More recently, the quarterly market intelligence report for February–April 2018 from Australian Wool Innovation (AWI) stated that "last season superfine prices produced almost 32 per cent of our $3.4 billion clip value while accounting for around 24 per cent of the wool produced".

Two decades ago, superfine made up just 4.19 per cent of the clip.

"There's no doubt that over the last 20 years, genetically, the Australian wool clip has got finer," says Stuart McCullough, CEO of AWI. "Really, that's a signal of how life's changed in the world – in particular, places like China."

With about 350 million affluent consumers, China's appetite for Australia's finer wool has grown compared to the coarser product used mostly in uniforms 20 years ago.

"All our marketing strategies in the last eight years have been focused at the pinnacle of the fashion triangle," says McCullough. "We want to work with affluent retail partners with elasticity in their pricing that will absorb wool at $10, $20, $30 per kilogram."

According to the AWI report, 17um fibre averaged a monthly price of $27.57 and 18um fibre $23.48, compared to $17.93 for the Eastern Market Indicator, the benchmark for Australia's wool prices. More recently, the EMI has tracked around $20 per kilogram, up from around $15 cents 12 months ago.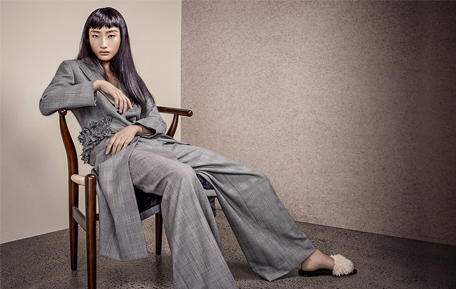 A big demand driver for finer-micron fibres has been the emergence of "sports active", "outdoor-run" and "athleisure" wear, typically including 40–50 per cent wool in their blends of fibres. "The raw materials are, in a sense, immaterial in the cost of the garment," says McCullough — which offers "plenty of runway", with no price resistance to date anywhere in the pipeline.

The big outdoor-run-wear producers also appeal to Gen Y and Gen Z consumers, who are attracted to wool's sustainability credentials and provenance.

To target the growing "next to skin" market, AWI has partnered with AgResearch for a peer-reviewed scientific study to show that wearing merino wool-based layers is beneficial to skin health compared to polyester – all good news for superfine wool prices stimulated by this market's pressure on traditional-use mills in Europe.

Long used to low prices for Australian superfine wool, Italian mills are now galvanised by competition from Chinese processors and are prepared to pay a premium to secure supply. "I think in my lifetime we will see famous Chinese home-grown, high-end apparel designers," says McCullough, also noting that China is yet to catch the athleisure- wear fashion wave.

McCullough has long wondered why cashmere is priced at $120 per kilogram while superfine wool is so much cheaper: "They are essentially the same fibre; under any microscopy, the fibres are indistinguishable," he says.

AWI targets luxury retailers such as Max Mara, famous for its coats and outer wear made in fabrics heavily biased towards cashmere. He also points to the trend of soft-tailoring and deconstructing suits to produce a more relaxed look and feel. This allows superfine wool to service the shoulder seasons of winter, with lighter suits for summer that can be layered for winter.

Individual woolgrowers who might be tempted to switch to superfine wool must calculate the trade-offs of higher-maintenance superfine sheep (with lower fleece weights and less volume but fetching higher prices) versus higher-micron-fibre sheep (with greater yield at lower prices from animals requiring less care).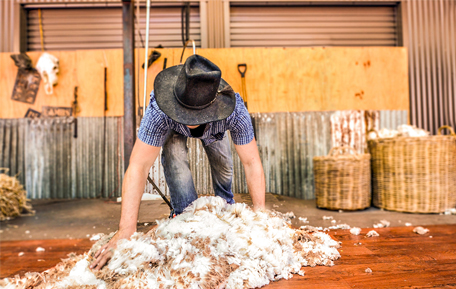 "Enhanced genetics now means you can produce superfine wool on a larger-framed animal than was traditionally done," says Jo Hall, CEO of peak national body Woolproducers. "But superfine wool production is specialised and you have to have the infrastructure in place – such as an operational shearing shed, which is a big investment.

"It's not an easy swap for many enterprises. Geography also has an impact on what type of wool people produce: better-quality, more densely populated country suits smaller, superfine animals.

McCullough adds: "You can't take superfine or ultrafine animals out into the desert. They'll just die."

While keeping a watch on the threat of a China-US trade war, McCullough sees a reassuring current global outlook. "We are seeing synchronised harmonious growth among the G8 and China that creates a high level of consumer confidence worldwide."

"We are still by far the world's largest providers of apparel fine wool," says Hall. "The other players combined don't match what Australia produces. The industry mood is extremely optimistic.

And we are seeing the return of great prices for superfine producers, who were in the doldrums for over 10 years."

This is an edited version of an article that first appeared in Produce magazine.