Primed or not, online sales heading north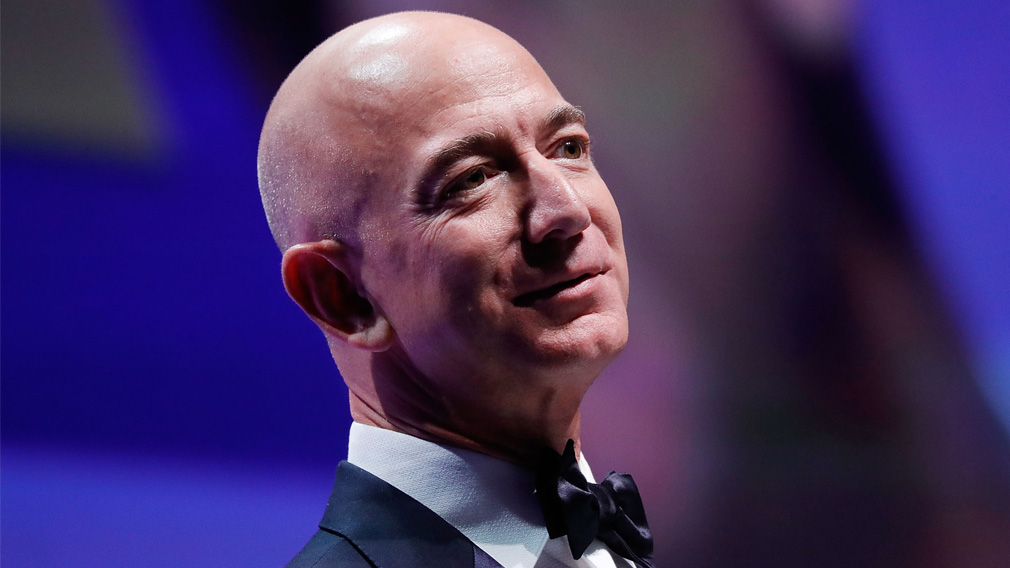 A year into his marriage, Jeff Bezos approached his wife with an idea to move to California and start a business selling books without physical stores.

"Like everybody that I explained this to, her first question was: 'What's the Internet?' Because nobody knew. This was 1994," Bezos recalled in an interview in Berlin earlier this year.

Almost a quarter of a century on, Bezos's idea, Amazon, has grown into one of the world's biggest companies as it expands product lines, businesses and geographies on the back of a key tailwind: continual growth in e-commerce. In Australia, one of Amazon's newest target markets which this week took part in "Prime Day", online sales made up 5.6 per cent of total sales in May, up from 3.9 per cent a year ago, equating to an estimated 50 per cent increase.

Westpac Economics predicts online sales could exceed 7 per cent of total retail by early next year, double the share in early 2017.

And Amazon's entrance is part of the reason.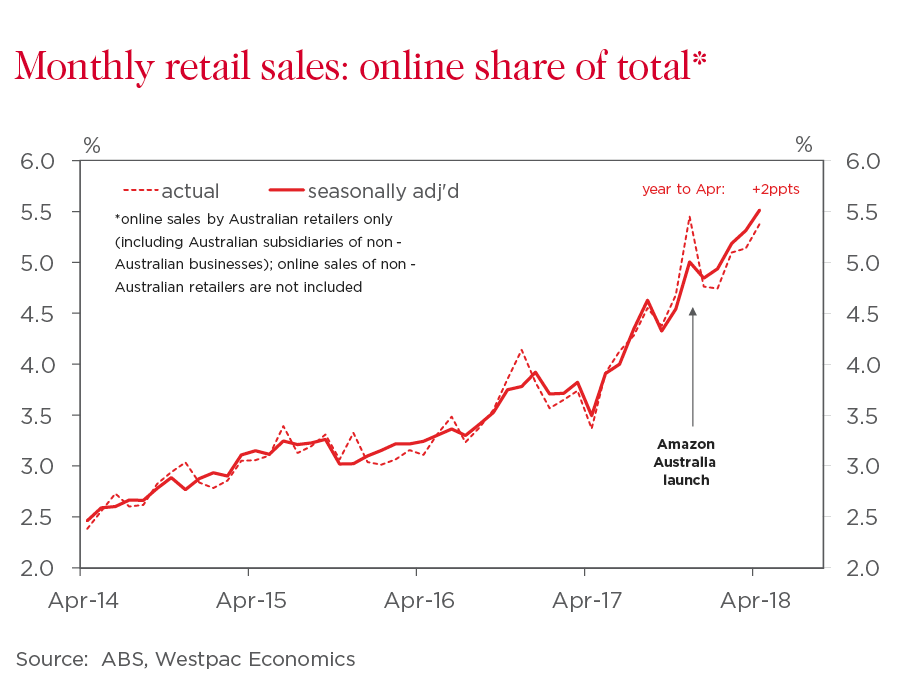 But it's part of a broader shift.

The likes of new food delivery companies Uber Eats, Menulog and Deliveroo helping the online takeaway market grow 11 per cent in May, far exceeding the 1.9 per cent growth in total cafes, restaurants and takeaway food, according to Morgan Stanley. Several other industries, including financial services, are also alert to the rapid increase in size of Amazon, Apple, Google and Facebook at the same time as rising mobile usage and digital payments.

Macquarie analysts say the "relentless rise" of e-commerce globally only has further to run amid higher internet access rates, smartphone penetration, faster mobile access speeds and the emerging prominence of millennials. For retailers, they argue "anything that gets in the way of a direct merchant-consumer relationship is in trouble".

"Establishing a meaningful e-commerce presence used to involve some level of capital, time and technical sophistication. But it can now be had for as little as $US29/month and be up and running in an hour," the analysts point out.

Since launching its on the ground operations in December, Amazon has gradually ramped up by rolling out its fulfilment service for third party sellers a few months later and expanding its product range. "Amazon Prime" arrived last month, giving 90 per cent of Australians access to delivery within two days – compared to the average three to five business days – and other services.

Yesterday, it took a further step with its global annual sales event "Prime Day" beginning in Australia for the first time, giving members 36 hours of deals including up to 70 per cent off some products.

Launched in 2015, Prime Day started small before adding countries and reportedly becoming the company's biggest global shopping event in its history just two years later as sales surged more than 60 per cent on the prior year.

It joins a growing list of online sales events globally in recent times, such as "12/12" and "Singles Day" in China, and Black Friday and Cyber Monday in the US, as the concept of sales being confined to Boxing Day or mid-year clear outs becomes a thing of the past.

It's unclear whether Australians will lap up Prime Day after a mixed response to Amazon's launch. Has sales fatigue kicked in, are households too stretched or have too few signed up to Prime? Also, Amazon recently faced some public backlash by blocking access to its global website following the change that requires GST to be charged on online purchases from overseas worth less than $1000.

But the cost to access Prime Day was relatively low given Amazon is offering a 30-day free trial of Prime and discounted pricing through to January. Rian Madex, an associate director of industry analytics and insights in Westpac's institutional bank, adds that in other markets where Amazon has rolled out Prime Day, other retailers have their own promotions on the day or in the lead up to avoid customer spend drifting away to Amazon.

While this is great for consumers, for local retailers it results in another sales event soon after the traditional mid-year sales in an already difficult market: retail sales are growing at a subdued 2.5 per cent a year, as cost pressures and risks around cannibalising store sales remain.

"The first six months of Amazon's launch saw no direct impact on retailer sales volumes but did contribute to elevated pricing competition and a step up in cost of doing business investment," said Citi equity analyst Bryan Raymond in a June report following confirmation of the launch of Prime.

"Our analysis of Amazon's prices, range and delivery indicate Amazon is investing for the long term in Australia…we continue to expect Amazon to erode pricing and margins for some retailers, beginning in full-year 2020."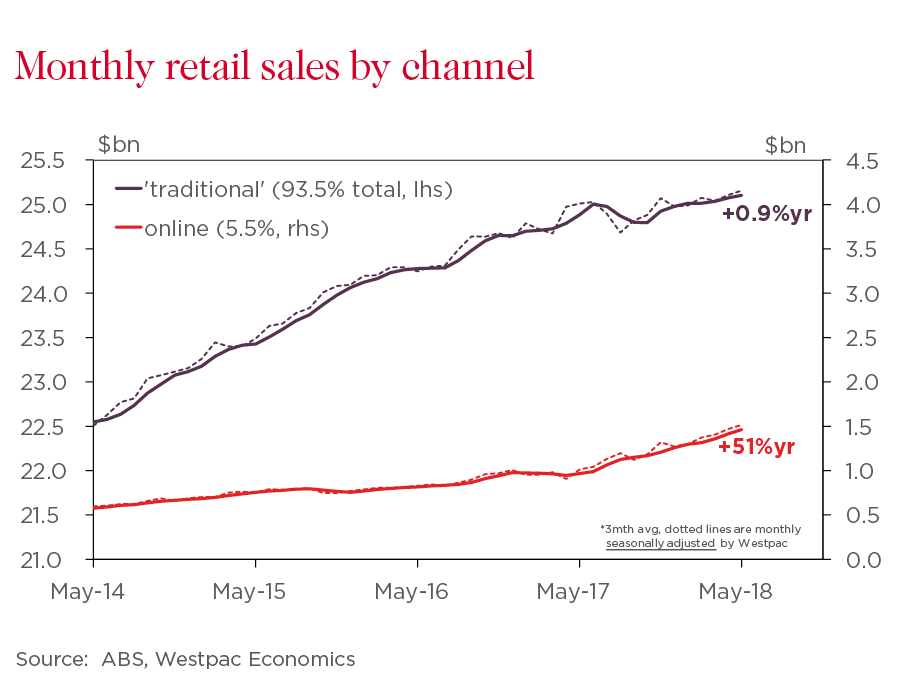 According to Citi, Amazon in other markets has had the most success in electronics, toys, office supplies and books, while food, hardware and auto parts have been more difficult and sporting goods and clothing "in the middle of this spectrum". Longer-term, analysts say Prime has propelled Amazon's market share in other countries and the ongoing cost is lower in Australia than elsewhere, for example $59 a year compared to $US119 in the US, where online sales have grown to more than 20 per cent of the retail market.

In the Berlin interview and podcast with media company Axel Springer, Bezos said the key for Amazon – whether as a start-up or the ginormous player it is today – is to focus on the customer, not the competition.

"I remember, early on, we only had 125 employees, when Barnes & Noble, the big United States bookseller, opened their online website to compete against us…we opened in 1995, they opened in 1997," he said.

"And I said, 'look, you know, it's ok to be afraid, but don't be afraid of our competitors, because they're never going to send us any money. Be afraid of our customers. And if we just stay focused on them, instead of obsessing over this big competitor that we just got, we'll be fine."