Amazon: a nightmare we need to catch up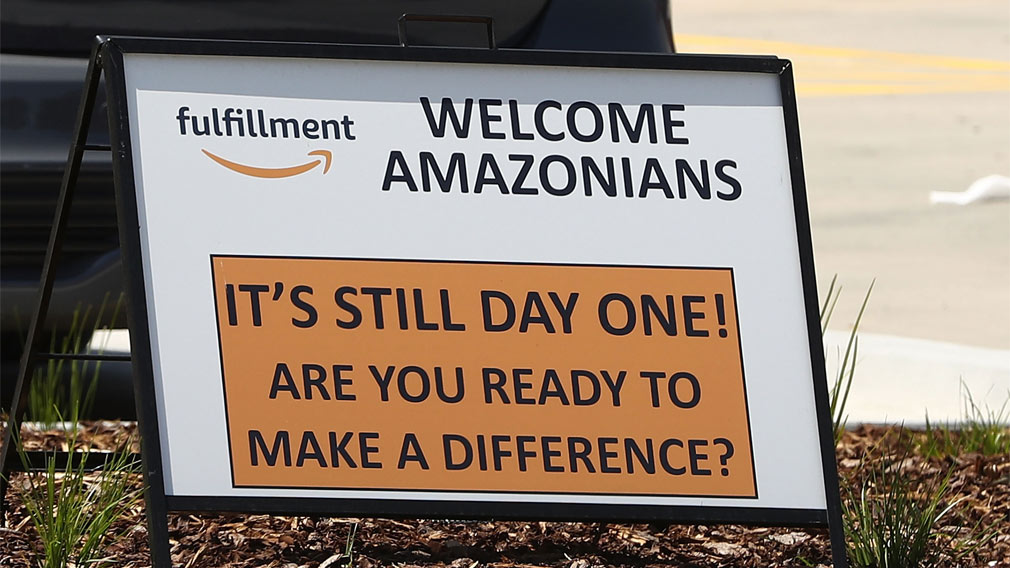 For years, Australian consumers have peered into the online shopping world, but not really been able to fully play.

With Amazon finally here, that may be changing.

As many headlines in the past year suggest, the $US550 billion global behemoth's imminent launch is obviously the stuff of nightmares for many incumbent retailers.

But for consumers, the giant's entry may represent a breakthrough for the Australian online marketplace as we catch up to other countries offering a far greater breadth of services and products.

While Amazon is far from a new player in Australia, operating its Amazon Web Services cloud platform and already making an estimated up to $700m a year in sales from its US-based site, it hasn't been the same experience as in the US or UK.

Consumers have had to deal with lengthy delivery times, currency conversions and a limited product range.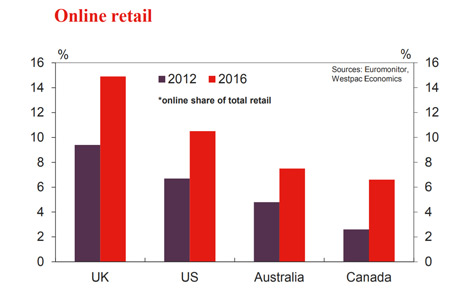 This is not a unique situation – Australian adaptations of global streaming platforms, for example, have been different to experiences in other nations.

But that may be changing in Amazon's case.

Initially, it will start with the Amazon Marketplace platform for third party sellers (with the option of using Amazon's logistics for delivery) and some Amazon-owned inventory.

Longer term, new delivery centres are likely along with its loyalty scheme – Amazon Prime – that offers two-day delivery and streaming content. Eventually, recent innovations such as extreme delivery speeds (Amazon Prime Now); food delivery (Amazon Fresh); in-home interfaces via Amazon "Alexa" and "check-out free" stores (Amazon Go) may also come to Australia.

Australian consumers are already familiar with Amazon's products and 25 per cent are even reportedly aware of Amazon Prime.

So Amazon may enjoy rapid adoption and power the growth of online shopping.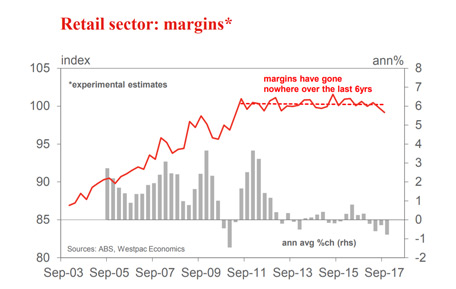 In Australia, online retailing makes up around 8 per cent of total retail, compared to around 11 per cent in the US and more than 14 per cent in the UK. Of course, Australia's vast distances between large cities have created challenges around logistics.

In the US, Amazon's most mature market, the company tends to be most dominant across electronics, apparel, toys and sporting goods, items more conducive to its parcel delivery that reportedly make up about 70 per cent of its retail sales.

While there are many uncertainties about its rollout in Australia, one thing we do know is that Amazon is almost certain to intensify the margin pressures across the under-pressure retail industry amid signs that its entry looks likely to be quicker than its move into other countries like Canada, which took the best part of a decade.

As November's Westpac-Melbourne Institute Consumer Sentiment survey showed, the early signs were already not promising for consumer spending this Christmas 2017, potentially continuing the tepid retail sales data of recent months.

That suggests further pressure on retailers' profitability is likely.

For product segments most affected, initial margin declines in the US and UK were reportedly 200 basis points or more – a sizeable hit for segments that may only be operating on margins in the 4-10 per cent range.



But Amazon isn't without challenges. One is the level of pre-existing margin pressure, which may suggest there are few "easy wins" for Amazon to pick off through price alone.

Amazon's success will likely hinge on several factors including how rapid the rollout is and adoption, the range on offer (Amazon US offers 300 million items) and how well it deals with the logistical and cost challenges.

These aren't minor – several retailers have gone into administration or shut stores in Australia in recent years, resulting in job losses and pressured wages. It appears tensions in the retail sector around investment and operations aren't going away any time soon. That was inevitable as shoppers headed online. Perhaps Amazon has just sped the transition up.