Graduating into 'work' not as we know it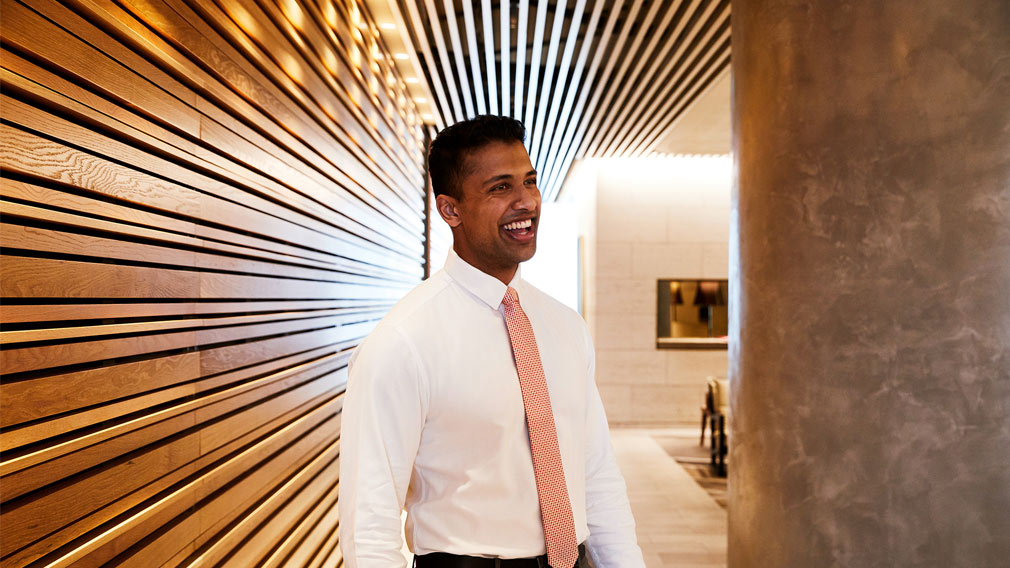 In coming months, thousands of university students will learn if they've secured a spot in one of many corporate graduate programs starting next year.

But times have changed.

Science students may not end up in a lab, nor budding engineers on a mine, as demands for skills shift amid an evolving outlook for how people and companies work.

Armed with growing evidence and multiple studies into how technology may impact labour markets, the Senate in October established a committee to probe the "Future of Work and Workers" ahead of likely ongoing adjustments impacting people, companies and governments. Some predictions have been dramatic, suggesting automation could put almost half of jobs in the US at risk from by the early 2030s. Yet as a report from the World Economic Forum in January concluded, millions of jobs could also be created from technology advances.

Brian Hartzer, the chief executive officer of Westpac Group, says automation and artificial intelligence have clearly "arrived" and there was "no point pretending" technology wouldn't affect jobs. "But it can be a net positive for the economy if we embrace it…the question is how quickly can we re-skill people and grow new jobs off the back of what technology can do so people can find new jobs," he says.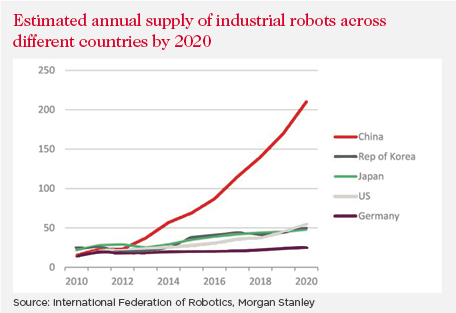 Mike Cannon-Brookes, the co-founder of software company Atlassian, told the Senate Committee at a hearing last week that while the likes of automation would drive massive "job disruption" akin to previous eras when new technology emerged, it was critical to plan now and give people time to adjust. Major companies are already adjusting, National Australia Bank in November announcing the creation of up to 2000 new technology-related jobs by 2020 while about 6000 roles would be lost to automation and simplification.

In a sign of investors' growing focus on the issues surrounding the so-called fourth industrial revolution, Morgan Stanley's global "environmental, social and governance" equity analysts wrote in a report this week: "Certain jobs will disappear with the potential for negative social and economic consequences."

"However, upskilling strategies could result in employees being reallocated to more value-added work. This would present new challenges in terms of retraining and reskilling employees, or attracting and retaining tech specialists from a limited global talent pool.

"Finally, the cost savings enabled by automation and AI could result in the nearshoring or reshoring of production with implications for the location of labour."

Mr Hartzer says Westpac understood it had an ethical and social responsibility to help employees enhance their "employability" irrespective of transformational changes in the industry, including by partnering with industry experts and tertiary institutions on development programs.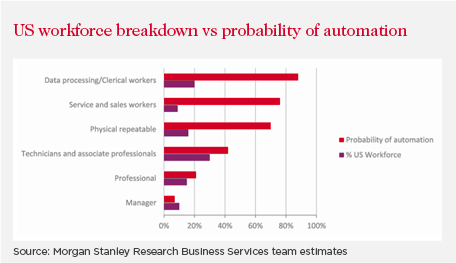 "This is a really important to us and we are committed to future skilling our people and to fostering the necessary critical STEM ( science, technology, engineering and mathematics) skills across our future workforce," he says.

"We continue to work on this in a range of ways, including via our STEM PhD program, our Young Technology Scholarships, and programs to help our people leaders lead in a future focused capability areas including digital adoption, agile, innovation and design thinking."

Like other banks, Westpac's graduate program for 2019 - which closes to applications on April 6 - has evolved over time, bringing in people from various fields including politics, chemistry, engineering and arts. It's also grown, hiring 137 graduates in 2018 with more than 22 different degrees, up from 120 and 111 graduates the prior two years, respectively.

Adam Buxton, Westpac's group head of talent acquisition, says diversity of thought and creativity led to ongoing innovation, which was critical in today's fast-moving environment. Justin Kandiah, a graduate in last year's program after studying bio-medical engineering at Sydney University and working in that industry for three years, says it was common for project teams to have diverse backgrounds, from those with STEM skills right through to employees without degrees.

"Some of the specialist things I learned I'm not going to apply working in a bank but being able to apply analytical skills, problem solve and communicate, those fundamental skills definitely help," says Kandiah, who works in digital sales in Westpac's consumer bank, adding his STEM background gave him added confidence of being able to adapt to employers' evolving skill requirements.

As Stephen Poloz, Governor of the Bank of Canada, said in a speech at Queen's University in Kingston, Ontario last week: "Those of you who hope to join the workforce may be feeling both excitement and nervousness about an uncertain future."

"We have all heard stories of people struggling to get a foot in the door, of being overqualified and underemployed, and of the challenges of building a stable career in the 'gig economy'. Meanwhile, automation and digitalization are disrupting entire industries and threatening to make some jobs obsolete.

"(But) The bottom line is this: throughout history, technological advances have always led to rising productivity and living standards, and they have always created more jobs than they destroyed. This is not to understate the pain that disruption can cause for individuals-we owe it to them to work hard to create pathways forward, so all can participate in the evolving economy."