Hartzer: 'step up' as tech shakes up jobs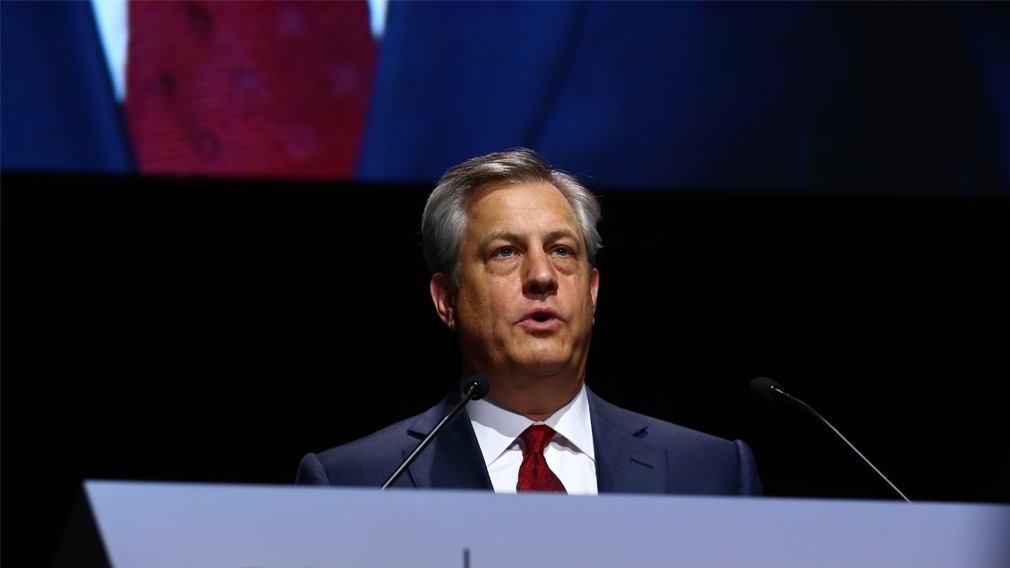 Technology doesn't need to be viewed as the devil for jobs and should be positive for economies overall if businesses "step up" to assist employees rather than put their heads in the sand, says Westpac chief executive officer Brian Hartzer.

Fresh from attending last month's World Economic Forum in Davos, Switzerland, Mr Hartzer said the impact of technology on jobs was a major theme companies and policy-makers were grappling with globally as advances in the likes of artificial intelligence took hold. But compared to prior years, he said it was notable how businesses around the world were "stepping up", which would need to continue alongside working with governments.

"Businesses are recognising, as we do at Westpac, that we have a role to play in this," he told Westpac Wire.


"There's no point pretending that technology isn't going to affect jobs…but it can be a net positive for the economy if we embrace it. That doesn't mean that people aren't going to be affected. The question is how quickly can we re-skill people, can we grow new jobs off the back of what technology can do so people can find new jobs…this is a really important time for business to step up."

According to a WEF report, 1.4 million jobs in the US would be redundant by 2026 as 12.4 million new ones were created, holding implications for workers, companies and policy-makers. Production was the only "job family" forecast to experience a decline in overall net jobs.

Meanwhile, Mr Hartzer said that cyber risk was viewed as one of the biggest systemic risks to the global economy, along with high levels of debt, particularly sovereign borrowings.

"We do a lot within our own companies to protect ourselves against cyber risks…but the nature of cyber is we're a connected world and what happens in one place can affect others and the insight was businesses and government need to work together to anticipate how an issue in one part of the network can affect other parts of the network and its ability to recover," he said.

Amid widespread optimism about global economic growth in the year ahead, Mr Hartzer said positivity was being helped by governments in many nations creating pro-business environments through cutting taxes, inspiring investment and innovation, taking action on climate change, and reducing regulation and bureaucracy.

The International Monetary Fund last month upgraded its global growth forecast for 2018 and 2019 to 3.9 per cent, and Mr Hartzer said stronger global output boded well for Australia.