Is the 'manager' being managed out?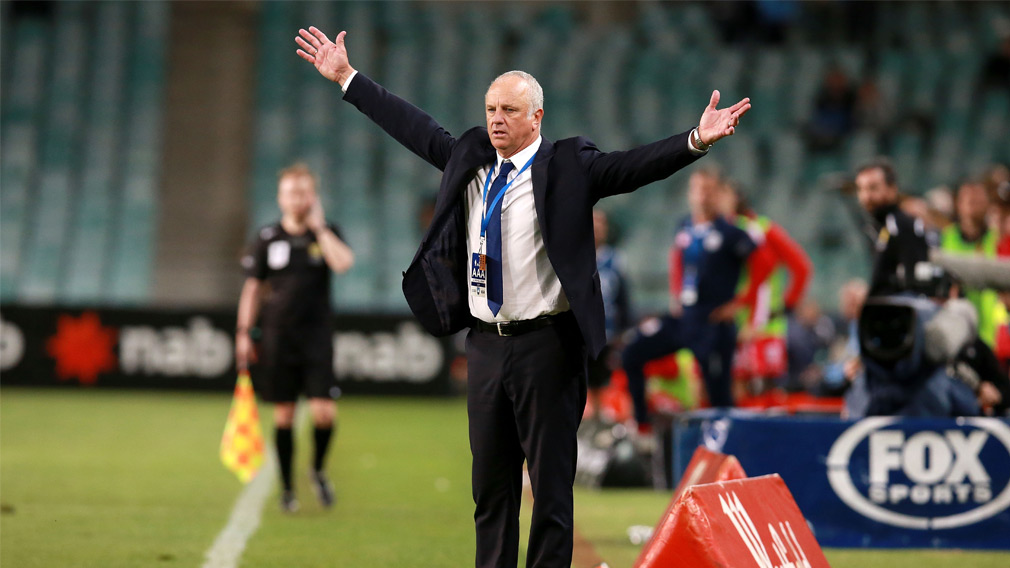 Has the slow death of the "manager" begun in Australia?

In a world of increasingly "agile" working where teams are "tribes" and meetings are "huddles", managers were the only occupation to record a decline in jobs in the year to November, according to Australian Bureau of Statistics numbers.

Admittedly, it would be a very slow death – while November 2016 marked a record high number of people working as managers, the slide over the subsequent 12 months was only 0.9 per cent to 1.56 million, driven entirely by a slip in the number of males identifying as a manager. But the decline in managers bucked last year's broader jobs boom where a record number of jobs were created.

Rohan Connors, a partner in people advisory services at EY, says he wasn't surprised by the figures, noting the changing nature of roles and the different titles that jobs had these days.

"I think there's fewer people who think of themselves of managing other people and there's lots more people who are running a process or a technology or something like that. 10 years ago you'd be running an IT department with lots of people and you'd be managing it and describe yourself that way," he tells Westpac Wire.

"Now if it's app-enabled and being delivered through robotics, you're managing a process and might not describe yourself as a manager.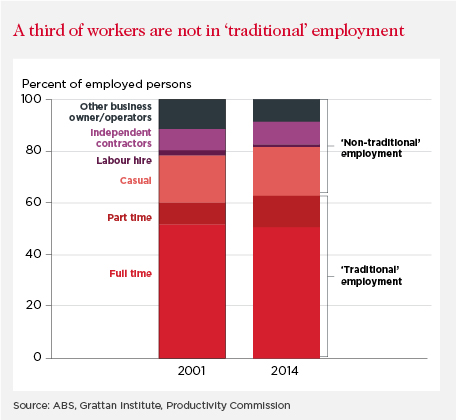 "The other thing that's happening is the labour market is fragmenting, or getting more flexible and more agile. You think about platforms like Uber and others where people can deliver their services as an individual contractor and they might previously have thought of themselves as a manager, they might have worked in a big organisation. So there's a lot more smaller organisations now and more independent contractors who are going out as one man or woman bands."

Justin Smirk, Westpac senior economist, says there's been stronger employment growth in industries with flatter management structures, comparing stronger demand in the likes of the education and construction sectors in recent times compared to finance.

"Structurally, most industries are hollowing out middle management , so there's less management roles," he says. "But I actually think it's a very complex story going on in the economy at the moment with lots of things happening at once."

Last year, total employment gained 403,000, or 3.3 per cent, driven by growth in the industries of health care and social services, construction, education and training, and accommodation and food services. Female employment outpaced males. The jobs gains continued into the New Year, the ABS last week revealing a further 16,000 net positions were created in January, marking the 16th consecutive monthly gain in employment, the longest period of expansion ever seen.

Yet wages growth remains elusive, similar to many developed nations in a trend that has been confounding experts.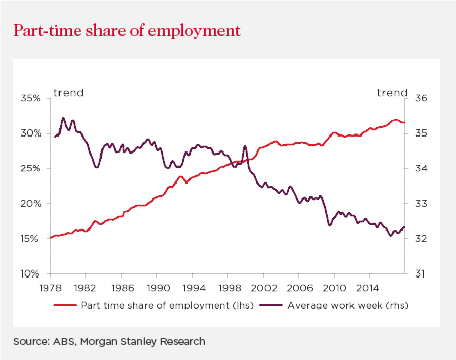 In a major report last month, Morgan Stanley strategists argued more jobs were being created but at lower pay driven by five structural drivers – demographics and immigration, part-time participation, casualisation and the platform-economy, automation and technology, and global competitiveness. They note that "automation/globalisation" would likely continue a polarisation within the labour market of a rising share of both high and low-paid occupations at the expense of "medium-skilled and wage roles". They however agreed the issues were more complex than the common debate that technology will trigger mass displacement of labour, adding that the rapid change in the nature of work was also making it difficult for the labour force data to keep up.

In the ABS's quarterly data, aside from managers it looks at workers grouped by professionals, technicians and trades, community and personal service, clerical and administrative, sales, machinery operators and drivers, and labourers. There are almost 3 million professionals, the biggest category.

The ABS data also doesn't break down the types of managers, of which The Australian Taxation Office statistics show there are many. For example, "engineering managers" are just one and had the 10th highest average taxable incomes of all occupations in the 2014-15 financial year at $148,216. There were 26,337 in that financial year, down from 26,608 the prior financial year. The decline could arguably have come from the slowdown in mining investment, as borne out by a fall in the number of engineering managers in WA, according to the ATO's data.

But apart from "chief executives and managing directors", the ninth highest paid occupation in 2014-15, no others in the top 10 had "manager" in the title.

With broader trends clearly at play and competition rising, some companies have been mulling over the traits of great managers. In a quest to find what's behind a great manager at Google, the technology giant in 2008 tried to prove that they "actually don't matter". "This hypothesis was based on an early belief held by some of Google's leaders and engineers that managers are, at best, a necessary evil, and at worst, a layer of bureaucracy," Google's "re:Work" site says. While its research "quickly" revealed that managers fostered happier and more productive teams, Google has more recently looked deeper into the secrets of what makes its "teams" effective. "The researchers found that what really mattered was less about who is on the team, and more about how the team worked together," it says. Consultants Gallup have claimed only around one in 10 people have the right mix of traits to manage.

EY's Connors says while greater collaboration will be a major part of work moving forward, larger companies were embracing working in teams more than small businesses where they were "kind of all in it together". He adds that large companies were increasingly thinking about what the future of work looks like as automation spreads, referring to how the likes of Rio Tinto were already adjusting to driverless trucks and trains.

"This is the third industrial revolution and so while there's lots of thought going into this, there's not a very clear outcome just yet and what it's going to look like just yet," he says. "(But) we're seeing the bigger organisations with more resources who can reengineer their business really starting to tackle this question."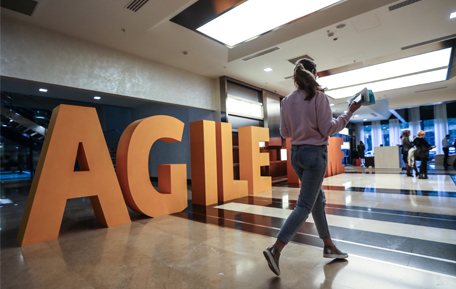 Banking and financial services more broadly are also responding to shifting demands for skills and efficiency. According to EY's global banking outlook report for 2018, 83 per cent of banks cite recruiting, developing and retaining key talent as a key business priority for the year ahead.

"Opportunities to develop people in the retained organisation will arise as new capabilities will be required, existing skill sets must be converted and new, more agile ways of working must be introduced," the report says.

"Automation will free people up to perform more value-added tasks. Talent may also migrate from banks to technology firms and service providers. To support the talent shift, banks must also establish and communicate an innovation process. It must be driven from the top."

All of the four largest banks in Australia are changing workplace structures, processes, hiring and training in various ways, Westpac, for example, partnering with industry experts and tertiary institutions. Last year, Westpac's business banking division also launched "The Business Institute" to help bankers continue to develop their career through access to leading business education content and learning. The issue is gaining attention from policymakers, the Senate last year establishing a committee on the "Future of Work and Workers", and the World Economic Forum last month producing a 42 page report into the implications for people, companies and governments.

"There's no point pretending that technology isn't going to affect jobs…but it can be a net positive for the economy if we embrace it," Westpac chief Brian Hartzer said this month. "That doesn't mean that people aren't going to be affected. The question is how quickly can we re-skill people, can we grow new jobs off the back of what technology can do so people can find new jobs…this is a really important time for business to step up."