Sharing our way into evolving future for work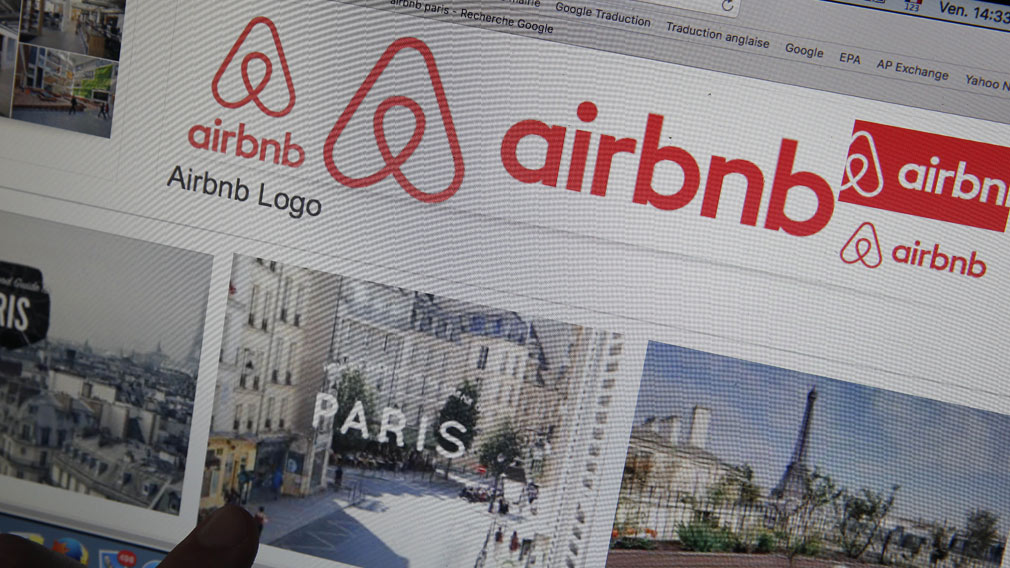 In August, Airbnb notched up its biggest ever night of more than 2.5 million people staying with its hosts around the world.

Ahead of its 10th birthday next year, the milestone epitomised the growth of the "sharing economy" of which the privately-owned US company has become a darling of on its way to a reported valuation of more than $US30 billion.

Sam McDonagh, country manager of Airbnb Australia and New Zealand, this week described the company's "meteoric" global growth, saying it took four years to reach one million customers and another two years to acquire 20 million more. Today, Airbnb's had more than 200 million guests since 2008 across 191 countries, not to mention the millions of listings from "hosts" who advertise their homes or spare rooms for income, as part of a broader reshaping of the workforce.

Despite the numbers, a survey by Morgan Stanley this month claimed there had been a "surprising" slowdown in Airbnb adoption in the US and Europe as "awareness peaks and privacy/safety issues rise". France recently capped the number of nights hosts can rent their property in Paris.

While the Morgan Stanley report didn't mention Airbnb's Australian operations, McDonagh said the company was alert to driving growth and last year launched the mobile app "Trips", a platform combining where people stay, what they do, and who they meet in one place with offerings such as "experiences" designed by local experts. The company was also becoming "host-led" to raise supply.

"Growth is one of those things you've got to keep working at," McDonagh told the Millennial 20/20 conference in Sydney this week. "And that's how we've done it, by introducing other layers…(we) needed to move outside the home."

Speaking on the same panel, the heads of Sendle and Deliveroo also delved into new growth avenues as businesses and consumers transacted more online. Craig Davis, co-founder of business parcel delivery start-up Sendle, said while there was "a lot of upside" in the domestic market as adoption grows, the company was positioning for the increase in cross-border e-commerce in the next five years by rolling our an international delivery service, firstly for small businesses in Sydney.


Deliveroo country manager Australia Levi Aron said the local launch of "Deliveroo Editions" would take food delivery to the "next level". It involves Deliveroo creating a shared workspace with multiple commercial kitchens in underserved suburbs so restaurants can cook there and solely cater to the takeaway food market.

"Probably the biggest complaint we get from our customers is that I see deliveroo, I hear about it, I go to work and I see it, I go home but I can't get it," he said, adding its data was being leveraged to find areas where there was sufficient demand and lacking certain cuisines.

Amid feverish appetite for technology companies among investors, keeping growth chugging along is vital. But the sector is also playing a role in wider economic adjustments.

Like many developed countries, the Australian economy is confounding experts by having relatively low unemployment but weak wages growth, little inflation and high underemployment. The trends continued this week when the unemployment rate ticked lower to 5.4 per cent just days after NAB's monthly business survey claimed conditions in October were the highest on record.

However, third quarter wages ex-bonuses came in soft and held the annual rate at a record low 1.9 per cent, continuing what Macquarie analysts claimed is the "weakest sustained period of average real wages growth – zero – since the 1980s".

Along with demographic and fiscal challenges, experts believe massive technological advancements are playing a role as more jobs in established industries, such as manufacturing and financial services, become automated and competition increases. In recent years, talk of a "universal basic income" in the future has even grown louder amid broader debate about the outlook for working in the decades to ahead.

While not without controversy or scrutiny from policymakers, including in Australia, the so-called sharing economy led by the likes of Airbnb and Uber assist people who lose their jobs or provide flexibility to work less than full-time if they choose, the companies say.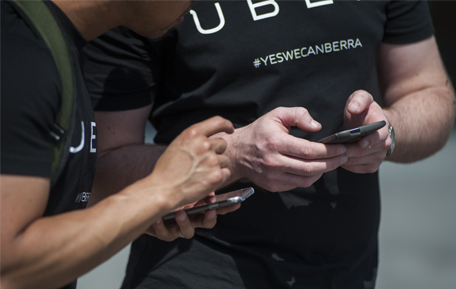 Deliveroo's Aron said the traditional idea of nine to five working was "broken". He noted that when Deliveroo launched in Australia in 2015, its riders who deliver food on bikes were mainly students and people in-between jobs. Today, riders range from 20 year olds to 50 year olds who are often seeking more flexible working arrangements, while students make up just 20-25 per cent.

"People really are looking at that flexibility," he told the conference.

"People are coming back to work after being off work for while from maternity leave. People are looking at working two to three days a week, not full time, to have that balance with their life or family.

"So by doing so, the sharing economy has not just become the quick solution for someone whose in university but really something people fundamentally rely on, and I think that's been one of the big changes we've noticed especially with our rider population over the last year."

McDonagh said the average Airbnb "host" made around $3700 a year from sharing their home for 30 nights, which may not seem like a lot of income to some, it enabled people to focus on other pursuits or passions, such as the arts. He also recalled how one host was only able to start a coffee truck business in Sydney by subsidising his income through sharing his home on Airbnb.

"There's lots to be said about say autonomous cars and the future of other things, but at Airbnb I think where we'll continue to see our growth and what will continue to happen from a people perspective is that we'll see empowered people and effectively self-driven people," he said.

Sendle's Davis said a reason to be optimistic was the ease of starting businesses today, particularly online, and thousands of aspiring entrepreneurs were turning their "side hustle" into full time pursuits. McDonagh added that the environment for fundraising had improved for start-ups in the past two decades.

"More and more people often out of choice and out of design …are moving that way," Davis told the conference. "And some people end up on the wrong side of corporate decisions and have to figure out how they make a living. Either way it's never been easier for that to happen and I think it's a big shift in the way we think about the nature of work."

Davis however urged governments to embrace more "liberal policies" for small businesses, arguing that speed was increasingly important and "fast businesses eat slow ones".