Merchant Choice Routing
A business choice that could save money.
If you currently accept 'tap-and-go' contactless EFTPOS payments, or are planning to in the future, with Merchant Choice Routing activated you can choose to enable your payment terminal to send more debit card transactions through the eftpos scheme network, which may cost you less.1
What is Merchant Choice Routing (MCR)?
MCR is an option you can choose to activate on your EFTPOS terminal. It sends contactless Multi-Network Debit Card transactions through the eftpos debit scheme network, which potentially offers a lower cost per transaction. Therefore, it may help you better manage the costs of accepting payments.
How does this feature work?
MCR enables enabled EFTPOS terminals to process contactless transactions as 'eftpos Debit Card' through the Australian eftpos network instead of treating them as Visa or Mastercard®. Our Merchant Helpdesk can help you activate the feature to automatically process transactions through eftpos.
What is a Multi-Network Debit Card?
Multi-Network Debit Cards are debit cards with both Visa and eftpos or both Mastercard and eftpos logos. The chip on the card gives it the capability to be routed via either scheme's network.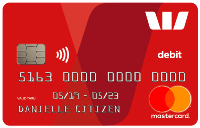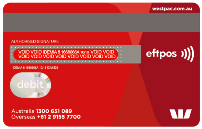 How can Merchant Choice Routing help lower my operating costs?
MCR gives you a choice. Transactions can be directed through a debit scheme network, which generally attracts lower fees – thereby reducing your overall costs. Note: this depends on how your fees are structured and priced for different types of transactions.
| Mastercard and Visa Routing | eftpos Routing |
| --- | --- |
| When contactless Multi-Network Debit Card transactions are routed through the Visa or Mastercard networks, Credit Card Merchant Service Fees - and any other fees specific to Visa or Mastercard acceptance - will automatically apply. | When contactless Multi-Network Debit Card transactions are routed through the Australian eftpos Network, Debit Card Transaction Fees will automatically apply instead of Visa or Mastercard Credit Card Merchant Service Fees. |
How do I activate my MCR for my EFTPOS terminals?
Merchant Choice Routing is set at a merchant (MID) level, so MCR activation will apply to all the EFTPOS terminals (with MCR capability) linked to each account. To find out more, or to enable MCR on your terminals, contact our Merchant Helpdesk or speak to your Relationship Manager.
Things you should know
1. Merchant Choice Routing is not available on Westpac Merchant Pricing Plans. If you would like to enable this feature, a Westpac pricing review will be initiated. Westpac cannot guarantee merchant fee cost savings after Merchant Choice Routing activation or deactivation. In some cases, eftpos (Debit Card Transaction Fees) will be cheaper for merchants; in others Visa or Mastercard will be cheaper. It will depend primarily on the merchant's charging scheme and the dollar value of each transaction.
Note: Merchant Choice Routing transactions are capped at the End Amount. End Amount means the value at which each transaction that is routed through the Merchant Choice Routing feature is capped at (card Schemes available are ePAL/Mastercard or Visa).
Mastercard is a registered trademark of Mastercard International Incorporated.