Update contact details
Updating your contact details in Mobile and Online Banking is quick and easy – no need to wait in line or call us.
Find out how to update your contact details online.
Tip: You'll need to be registered for Westpac Protect™ SMS Code. Not registered? Find out how
Step 1.
Sign in and from the Services & preferences menu, select Services.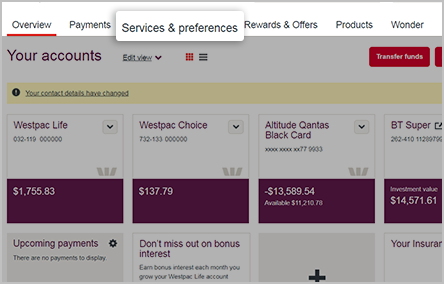 Step 2.
Scroll down to your preferences and select change my personal details.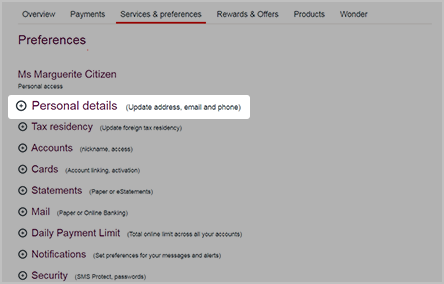 Step 3.
An SMS protect screen will appear, you need to type in the code sent to your phone.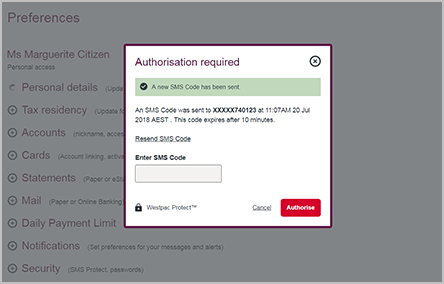 Step 4.
Open the Personal Details section, you will be able to update or add an Residential Address, Email address, phone number and preferred branch.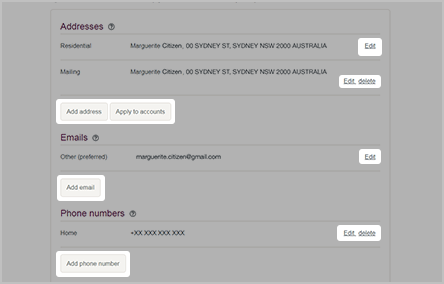 Step 5.
Select edit on the detail you would like to change.
Step 6:
Once you have changed the information, select update and it will be saved in the system.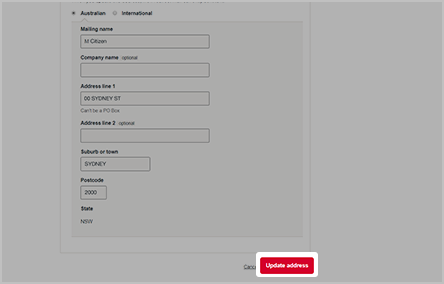 Things you should know
Online Banking terms and conditions apply.
Mobile and Tablet Banking applications are only available for use by Westpac Australia customers.
Internet connection is needed to access Westpac Mobile Banking app. Normal mobile data charges apply.
Apple, the Apple logo, iPhone and iPad are trademarks of Apple Inc., registered in the U.S. and other countries. Apple Watch is a trademark of Apple Inc. App Store is a service mark of Apple Inc. Android is a trademark of Google Inc.