Unknown transactions? Here's how to figure it out
With more information like the business name, location and contact details, you can now easily identify unknown transactions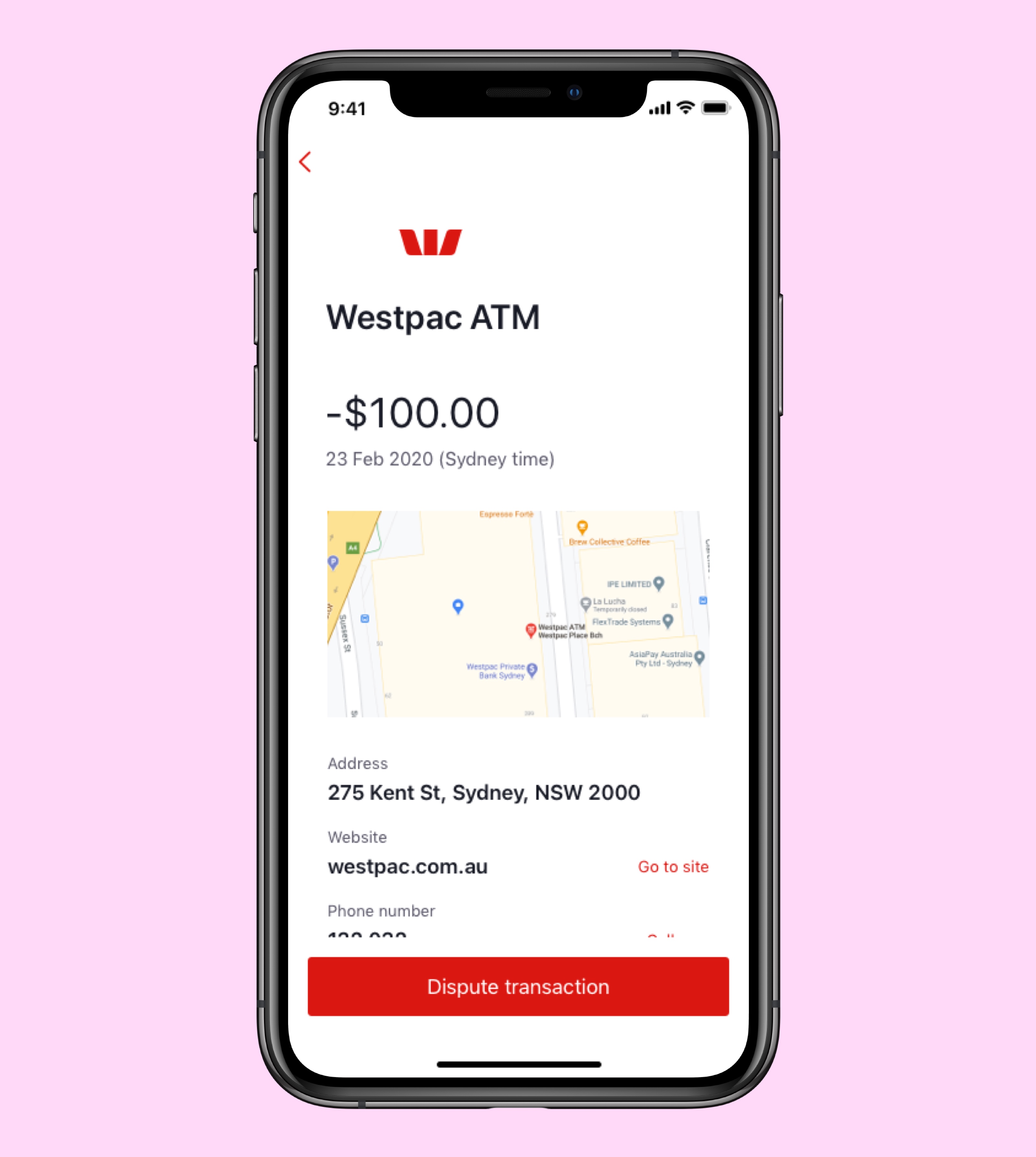 Putting a name to a place
Businesses, like your local cafe, sometimes trade under a different name to the one they registered. So, you might not always recognise the name on your statement.
To help you identify these purchases, you can use the Look Who's Charging feature. You'll see more details like:
The trading name and logo
A map of the transaction location
An address, phone number, and website if available
You can dispute the transaction in Online Banking or the Westpac App. If the transaction is pending, wait until it clears.
MOBILE
New Westpac App
Tap the transaction to view the merchant details (if available)
Tap Dispute transaction
If no merchant information is available, tap Options
Complete the details
ONLINE

Select the transaction
Select Dispute transaction
You can also call us on 1300 651 089 or +61 2 9155 7700 (outside Australia).
Call the merchant if you've been charged twice, charged the wrong amount or charged for a cancelled service. If you can't resolve the issue, dispute it in Online Banking or the Westpac App.