Cardless Cash
Use the Westpac App to get cash from any of our Westpac ATMs without using a physical card.
Cardless Cash is a feature in the Westpac App that lets you withdraw cash from Westpac, St.George, BankSA, Bank of Melbourne or select Westpac Group partner ATMs without a card or get cash to others by sending them a cash code to use.
Available 24/7 in the Westpac App
Withdraw up to $500 per day or $1,000 per week
Use our ATM Locator to find your closest ATM
Up to 3 cardless withdrawals per day
Who is eligible?
To use Cardless Cash you'll need to:
Download the latest version of the Westpac App
Register for Online Banking and Westpac Protect™ Security Device
Have a debit card, handycard or credit card linked to a Westpac Choice, Westpac 55+ and Retired, or Personal Cheque account.
When would I need to use Cardless Cash?
There could be circumstances where you need to access cash from an ATM without a card or need to give cash to a friend or family member. 

Forgot your card
When you don't have your physical card on you.

New card on the way

Waiting for your new card or replacement card to arrive

Locked your card
When you've put a lock on your card but need to access cash.

SMS code to others
So friends or family can withdraw cash from an ATM.
If this is your first time using Cardless Cash, you'll need to enter a one-time SMS code sent to your registered mobile.
In the Westpac App
Search Cardless Cash in the Smart search bar
Tap Account and amount
Tap Get Code
Find an ATM or share the code with someone
At the ATM
To collect the cash, press OK on the ATM, enter the cash code and amount to withdraw your cash. The code expires after 3 hours, and you can't make more than 3 cardless withdrawals a day.
Digital Card and dynamic CVC
It's a digital version of your card, instantly available 24/7 in the Cards Hub. Use it to shop online and pay bills with the added security of a dynamic CVC that updates every 24 hours.
Westpac Protect™ Online Banking Security Guarantee
If your Westpac account is compromised due to Online Banking fraud, we guarantee to repay any missing funds, provided you complied with our Online Banking Terms and Conditions.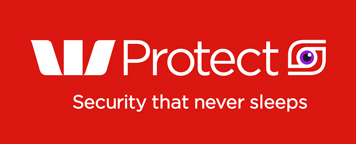 Things you should know
Cardless Cash: available on eligible Westpac everyday accounts with a linked debit card. Limit of 3 withdrawal transactions per day applies, subject to $500 daily withdrawal limit and $1,000 weekly withdrawal limit. Only available at Westpac Group ATMs or select Westpac Group partner ATMs in Australia. To access Cardless Cash on your mobile you must be registered to use Online Banking and download the Westpac App.
Westpac's Online Banking Security Guarantee - If your Westpac account is compromised due to Online fraud, we guarantee to repay any missing funds, provided you complied with our Online Banking Terms and Conditions. This includes keeping your sign-in details (including passwords, Westpac Protect™ Security codes) private, not participating in the unauthorised transaction, and immediately notifying us when you suspect an unauthorised transaction or potential fraud on your accounts.
Westpac Debit MasterCard® holders need to be at least 14 years of age, and have an Australian residential address to be eligible for the card. If you're not eligible for a Westpac Debit Mastercard, apply for a Handycard to access your account.
Westpac Mobile Banking applications are only available for use by Westpac Australia customers. Internet connection is needed to access Westpac Online Banking and the Westpac App. Normal mobile data charges apply. ​

Apple, the Apple logo and iPhone are trademarks of Apple Inc., registered in the U.S. and other countries. App Store is a service mark of Apple Inc.
Android, Google Play and the Google Play logo are trademarks of Google LLC.
Mastercard is a registered trademark, and the circles design is a trademark of Mastercard International Incorporated.