Home Insurance
Help is insurance you can count on when the unexpected catches you out.
What type of insurance cover do you need?
Special offers
New and existing customers
New policy online discount
Save up to 10% on your first year's premium when you buy a new Home & Contents policy online.2,4
Combined cover discount
Save up to 10% when you combine your Home and Contents policies.3,4
Building Calculator
Underinsurance is when your insured amount isn't enough to cover the cost of rebuilding your home. Receive an estimate on the cost to rebuild your home at today's prices using the Home Building Insurance Calculator.

Details on the benefits paid for your building sum insured are available in the PDS. Calculators on our website are intended as a guide only.1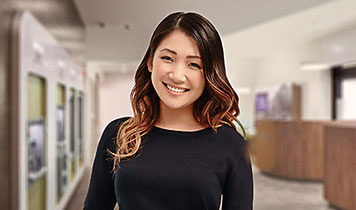 We're here with you every step of the way
1. Get a quote online
Get a quote online. You can also buy over the phone with one of our friendly consultants.
2. Check or change your policy
We are here to help with your insurance needs. We also have optional cover to give you a greater flexibility of cover. Give us a call on 1300 650 255.
3. Make a claim
You can lodge a claim online and get instant lodgement confirmation. Find out more about how to make a claim.
Need to make a claim?
You can submit a claim online or by calling us:
 
Things you should know
Cover is subject to your application for insurance being accepted.
1. The Building and Contents calculators available through our websites are intended as a guide only. For a more accurate rebuilding cost, consider obtaining a professional valuation from a licensed builder or professional valuer.
2. Online discount When you buy a new home insurance policy online a discount of up to 10% is applied to your first year's premium including for Flood and the following optional covers (if selected); Accidental damage, Motor Burnout and Portable Contents. This discount is not applied on renewal.
3. Combined A premium discount of up to 10% for combining Building and Contents covers on one policy is applied for Building and Contents cover. This includes on optional covers for Motor Burnout and Accidental Damage, but not for Portable contents cover. This discount is not applied to the premium for Flood.
4. Minimum premiums If you are eligible for more than one discount, Allianz applies them in a predetermined order. This means any subsequent discount will be applied to the reduced premium amount after applying any prior discounts and the effect of the subsequent discount will be reduced. For example, the aggregate effect of applying two 10% discounts consecutively means that you will not see the full benefit of both these discounts. Discounts do not apply to taxes or government charges. Discounts do not apply to optional covers for Domestic/Landlord workers' compensation (if available and selected). Any discounts/entitlements may be subject to rounding and may only apply to the extent that any minimum premium is not reached.