Change your home loan security

Selling, leaving us or changing security
We're always here to help with your home loan.
What are you looking to do?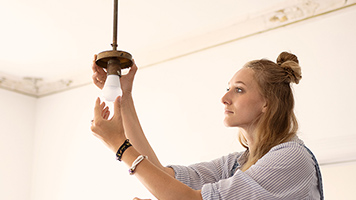 Other security changes
Pay off my loan in full – congrats!
Discharge one property from my loan
Close a linked term deposit
Remove a guarantor
Request a change to security
Review the FAQs below, then complete and submit the Property & Security Request form.
If you're authorised to make changes on the property owner's behalf, simply fill out and submit the form if they're:
Selling their property
Paying off their home loan in full
Discharging one property from a loan
Switching to another financial institution
Closing a linked term deposit
Removing a guarantor
Requesting a change to security.
Fill out the form to update the property's security
Personal customers
Fill out the Property & Security Request form online.