Buying your first home
We'll guide you every step of the way, with a loan matched to you and info to help you make all the right decisions.
How much could I borrow?
Discover the possibilities with our mortgage calculator. Find out how much you could borrow based on your current lifestyle.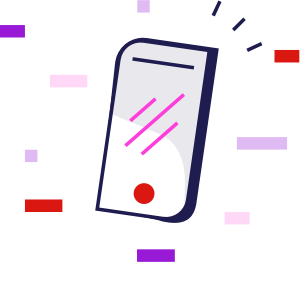 Applying is simple, get started online

1. Apply online
Tell us some details about you and see how much you could borrow. Don't worry, we'll save as you go and there won't be a credit check until you've spoken with a home finance manager.
2. Talk it through
A home finance manager will be in touch to answer all your questions, and progress things to the next stage.
3. Conditional approval, if needed
We may be able to provide you conditional approval to help you confidently bid or make an offer knowing how much you can afford. Conditional approval is valid for 90 days . Need more time? We can renew it.
4. Full approval
Once we've valued your property and completed other verification, we'll let you know when your application's been approved. Accept our loan offer and you're on your way to settlement – congrats!
Things you should know
First home buyer's guide (PDF 1MB)
6 month Home Loan Approval in Principle
A Home Loan Approval in Principle tells you the amount Westpac could lend you based on your current financial situation. This helps set your home buying budget, which means you can house hunt with confidence. It's important to know this is only the first stage of the home loan approval process and it's not yet an agreement to give you a home loan. The next stage of the home loan approval process happens once you find the property you want to buy. At this stage we do an assessment based on your property of choice and your current financial situation.

A Home Loan Approval in Principle Certificate is valid for 6 months. If you don't find a property after 3 months you will need to contact us to confirm your financial situation hasn't changed, for the certificate to remain valid.

RP Data Property Report
While the RP Data property reports are offered to Westpac customers with the permission of RP Data Pty Ltd ABN 67 087 759 171, Westpac accepts no responsibility for their accuracy or completeness. We recommend you seek independent advice before making a decision based on this information.
Premier Advantage Package: Conditions of Use and $395 annual package fee applies. You must either hold or be approved for a Westpac Choice transaction account in order to qualify and continue to receive the benefits of the Premier Advantage Package. Applicants must have a Westpac Choice transaction account linked to the home loan at the time of settlement and must keep this account open for 60 days after settlement. The cashback will be automatically deposited into this account within 60 days after settlement. Before deciding to acquire a Westpac Choice account, read the terms and conditions, and consider whether the product is right for you. Tax consequences may arise from this promotion for investors and customers should seek independent advice on any taxation matters.