The first home buyers' hub
For first-timers, the key to a smoother experience is often as simple as knowing what to expect. So we're here with checklists, calculators, FAQs, our online loan application and next steps.


One point of contact
You'll be assigned your home finance manager who'll progress your application and answer all your questions.


Evolving with you
Get ahead with unlimited extra repayments on variable home loans and a $30k prepayment limit for fixed home loans1. If you need to you could redraw2, or apply for a repayment holiday3.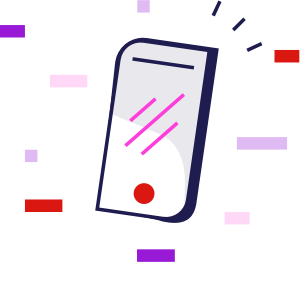 Applying is simple, get started online

1. Apply online
Tell us some details about you and see how much you could borrow. Don't worry, we'll save as you go and there won't be a credit check until you've spoken with a home finance manager.
2. Talk it through
A home finance manager will be in touch to answer all your questions, and progress things to the next stage.
3. Conditional approval, if needed
We may be able to provide you conditional approval to help you confidently bid or make an offer knowing how much you can afford. Conditional approval is valid for 90 days . Need more time? We can renew it.
4. Full approval
Once we've valued your property and completed other verification, we'll let you know when your application's been approved. Accept our loan offer and you're on your way to settlement – congrats!
Things you should know
Credit criteria, fees and charges apply. Terms and conditions available on request. Based on Westpac's credit criteria, residential lending is not available for Non-Australian Resident borrowers. This information has been prepared without taking your objectives, needs and overall financial situation into account. For this reason, you should consider the appropriateness of the information and, if necessary, seek appropriate professional advice. This includes any tax consequences arising from any promotions for investors and customers should seek independent advice on any taxation matters.
Break costs on prepayments and switching: customers can make total prepayments of up to $30,000 (cumulative) for fixed loans, without costs or fees applying. You may incur a break cost and administration fee if your prepayments exceed this threshold, or if at any time before the end of a fixed rate period you switch to another product, interest rate (fixed or variable) or repayment type.

Redraw facility: if you have 'available funds' (you're ahead on your home loan repayments) and you've activated your redraw facility, you're free to redraw them with no redraw fee. Read our

Redraw Authority form (PDF 66KB)

for full details. Redraw will not apply if you have a Bridging Loan.

Conditions, eligibility and suitability criteria apply.
Reduced loan repayments: reduction of up to 50% available for up to 6 months on variable home loans held with us for over 12 months. It is important to understand that at the end of the reduced repayment period, the repayment amount will increase to adjust for the reduced repayments. This ensures that the loan is still repaid within its original term. Read the disclosure documents for your selected product or service before deciding if this option is right for you.
Mortgage repayment pause: available for up to 6 months on variable home loans held with us for over 12 months.
Parental leave: if you've held your variable home loan with us for over 12 months, you could be eligible to reduce your home loan repayments up to 50% for up to 12 months while on maternity or paternity leave, subject to approval.
#Premier Advantage Package: Conditions of Use and $395 annual package fee applies. You must either hold or be approved for a Westpac Choice transaction account in order to qualify and continue to receive the benefits of the Premier Advantage Package. Applicants must have a Westpac Choice transaction account linked to the home loan at the time of settlement and must keep this account open for 60 days after settlement. Before deciding to acquire a Westpac Choice account, read the terms and conditions, and consider whether the product is right for you. Tax consequences may arise from this promotion for investors and customers should seek independent advice on any taxation matters.
Premier Advantage Package Conditions of Use (PDF 88KB)