Buying your first home
Buying your first home can be a mix of emotions. We'll guide you at every step, so you'll have all the enjoyment and less of the stress.
The first home buyers' hub
For first-timers, the key to a smoother experience is often as simple as knowing what to expect. So we're here with checklists, calculators, FAQs, our online loan application and next steps.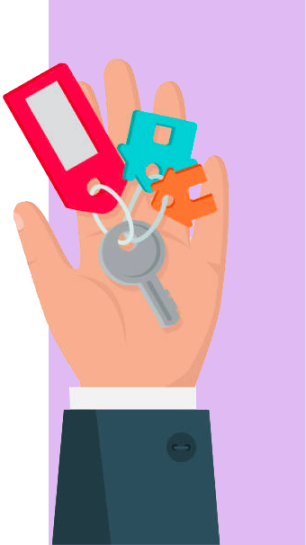 Home buying schemes to help you get into your first home
Home buyers' tip #1​
If the property's been on the market a long time, the owners might entertain a low-ball offer. Worth a shot, right?​

​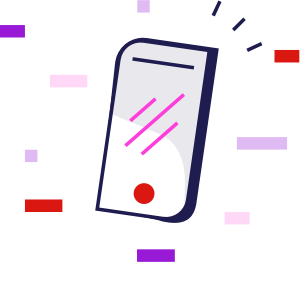 Book an appointment with a dedicated lender or start an online application
Apply online now
Apply in 10-20 mins, or save your application and come back later.
You could get conditional approval within 1 business day
Your lender will finalise your loan through to settlement.
Book an appointment
A dedicated lender will get back in touch with you within 1 business day.
They'll answer your questions and guide you through your next steps
Your lender will be able to start the application for you.


One point of contact
You'll be assigned your home finance manager who'll progress your application and answer all your questions.


Free property data report
Our full property and suburb reports will help you with local trends, estimated values, recent sale prices and more so you can focus on enjoying the hunt.
Things you should know
Conditions, credit criteria, fees and charges apply. Residential lending is not available for Non-Australian Resident borrowers.
This information has been prepared without taking your objectives, needs and overall financial situation into account. For this reason, you should consider the appropriateness of the information and, if necessary, seek appropriate professional advice. This includes any tax consequences arising from any promotions for investors and customers should seek independent advice on any taxation matters.
1 The guarantor should consider the risks associated with the Family Security Guarantee, primarily that if the borrower defaults on their loan, the guarantor is liable to pay up to the maximum of the portion of security they have put forward as a guarantee. You will be required to seek independent legal advice before offering to guarantee a loan. Credit criteria apply to the assessment of the adequacy of any proposed guarantee limit.
Offer available on all loans eligible under the Family Security Guarantee, for purchase or refinance of owner occupier or investment property. Note that for investment properties, the borrower must not have ownership of any other properties at the time of application, and for owner occupied properties a maximum of one other property may be owned which does not have sufficient equity to provide a security. For new Family Security Guarantee Home Loan applications received from 23 October 2020. Family Security Guarantee can be provided by parents or legal guardians, siblings, and children. Equity access, owner builder applications, Line of Credit and Bridging Loan products are not eligible under the Family Security Guarantee. Other Exclusions may apply. Not available for the purposes of debt consolidation, owner builder construction, cash out, or addition of a security guarantee to an existing loan. $150k minimum loan size applies. Credit criteria, fees and charges apply. Offer may be varied or withdrawn at any time. Full eligibility criteria on the Family Security Guarantee is available on request.
2 To find out more visit the Home Guarantee Scheme website. Once our allocation of loans under the scheme has been exhausted, standard lending approval criteria, including the need for LMI and LDP where appropriate, will apply.