Our best Term Deposit rates
Term deposits provide certainty. At the end of a fixed term, your investment earns a guaranteed return, which makes term deposits a secure savings option.
Only available through Online or Mobile Banking. Offer available to personal customers with deposits from $5,000 to $5,000,000 with interest paid at maturity. Offer available on term deposits opened or renewed online from Monday 11th February 2019 to Monday 25th February 2019, inclusive. Terms and conditions apply*.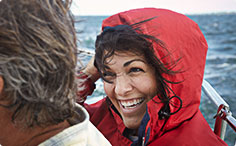 You may be eligible for a bonus rate on top of our standard rates.
Save yourself a trip to the branch and find discretionary rates in Online Banking.

Manage your Term Deposit online
Westpac Live allows you to manage your eligible Term Deposit online during the Six Business Day Variation Period.
You may be eligible for a special rate when you renew your Term Deposit online.
3 of today's special deposit rates
Things you should know
Any discretionary rates offered above may only be available through Westpac Live Online Banking.

Term Deposits & Farm Management Deposits - Terms and Conditions (PDF 3MB)
Important Information Document (PDF 119KB)
Find out what information you need to provide to become a customer (PDF 768KB)

* Rate is available on deposits from $5,000 to $5,000,000. Only available through Online or Mobile Banking. Personal customers only. Private Bank customers may need to contact their Relationship Manager to obtain this rate. Not available for business, corporate, institutional or government customers. Rate applies for a single term. Higher or lower rates may apply for subsequent terms. Rate is not available in conjunction with any bonus interest or other special rates offered on Westpac Term Deposits. You must provide a minimum of 31 days' notice to access funds prior to maturity (except in cases of hardship). If the deposit or any part of it is withdrawn early, an interest rate adjustment will normally apply.