Term Deposit
A Westpac Term Deposit lets you invest your money with the certainty of a fixed interest rate and a choice of terms.
2.25% p.a. fixed rate term deposit offer
Offer available for 12 to 23 month terms
Offer available from 9th June 2022 for a limited time only on Term Deposits opened or renewed by Westpac personal and business customers. Available on deposits from $5,000 - $5,000,000 with interest paid monthly. Terms and conditions apply.  
Why choose a Westpac Term Deposit?
Know exactly what your return will be with a fixed rate of return
Invest your money with Australia's oldest bank
Update your maturity or renewal instructions at any time (you don't need to wait for your Term Deposit to mature)
Keep tabs on your Term Deposit alongside your other accounts with Online Banking and our mobile banking app
Deposits up to $250,000 are guaranteed by the Australian government 1
You may be eligible for a bonus rate on top of our standard rates
You can save yourself that hassle of a trip into a branch or having to give us a call. Explore your bonus rates when you sign into Online Banking.
Existing customers
Deposits between $5,000 and $2,000,000 Interest rates are per annum. Choose to have interest paid monthly, yearly or at maturity.
| 3 months | 6 months | 9 months | 12 months |
| --- | --- | --- | --- |
| 0.07% | 0.15% | 0.20% | 0.25% |
What's the benefit of having interest paid monthly?
You can now choose to have your interest paid monthly on all our Term Deposits. This provides you with a regular income combined with the security of a guaranteed interest rate for the length of your term. The total interest you'll earn won't change, no matter what payment frequency you choose.
Choose a term that suits your needs (from 1 month to 5 years)


Lock your money away and earn a fixed rate of interest - that means you'll know exactly what your return will be

At maturity you can renew for another term, top up before renewing or cash in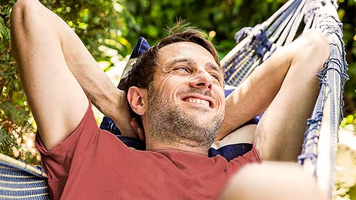 What's the difference between a term deposit and a savings account?
A term deposit lets you lock your money away for a set length of time at a guaranteed interest rate, whereas a savings account gives you access to your money at any time but has an interest rate that can change.

Things you should know
Any bonus rates offered above may only be available through Westpac Online Banking.
1. The Financial Claims Scheme guarantees deposits to a cap of $250,000 per account-holder.

Westpac Online Banking will be available to update Term Deposits from 8:00am to 9.30pm on a Business Day and 8:00am to 4:00pm Saturdays (Sydney time)