Term Deposit
Enjoy the certainty of a fixed return on your investment – and get an online bonus rate when opening or renewing online.
3.00% p.a. fixed rate term deposit offer
Offer available for 12 to 23 month terms
Offer available from 8th August 2022 for a limited time only on Term Deposits opened or renewed by Westpac personal and business customers. Available on deposits from $5,000 - $5,000,000 with interest paid monthly. Terms and conditions apply*.
Make it 3.10% p.a. by adding an extra 0.10% p.a. when you open or renew online#.
Go online for an extra 0.10% p.a. added to your rate
An additional 0.10% p.a. online bonus rate# will be added when you open or renew online. Applies across any rate and term, as well as on our special 3.00% p.a. offer for 12 to 23 month terms*. Simply complete the process online.
Why choose a Westpac Term Deposit?
Know exactly what your return will be with a fixed rate of return
Invest your money with Australia's oldest bank
Update your maturity or renewal instructions at any time (you don't need to wait for your Term Deposit to mature)
Keep tabs on your Term Deposit alongside your other accounts with Online Banking and our mobile banking app
Deposits up to $250,000 are guaranteed by the Australian government 1
Earn bonus interest if you're with Westpac
You may be eligible for multiple bonus rates
1. A bonus rate, shown during the online process, added on top of your standard rate.
2. An additional 0.10% p.a. online bonus rate when you open or renew online (included in the bonus rate shown).
Existing customers
Deposits between $5,000 and $2,000,000 Interest rates are per annum. Choose to have interest paid monthly, yearly or at maturity.
| 3 months | 6 months | 9 months | 12 months |
| --- | --- | --- | --- |
| 0.35% | 0.80% | 1.00% | 1.10% |
Bonus rates: Add 0.10% p.a. to these rates if you're already with Westpac and you open or renew online#. Sign in and check rates to see if you qualify for a higher bonus rate on top of that.

What's the benefit of having interest paid monthly?
You can now choose to have your interest paid monthly on all our Term Deposits. This provides you with a regular income combined with the security of a guaranteed interest rate for the length of your term. The total interest you'll earn won't change, no matter what payment frequency you choose.
Choose a term that suits your needs (from 1 month to 5 years)


Lock your money away and earn a fixed rate of interest - that means you'll know exactly what your return will be

At maturity you can renew for another term, top up before renewing or cash in

About the online bonus rate
The 0.10% p.a. online bonus rate will be applied automatically to your Term Deposit rate when you open or renew online.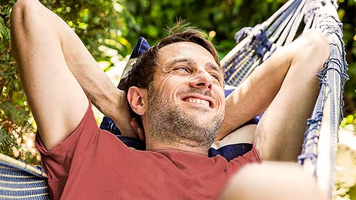 What's the difference between a term deposit and a savings account?
A term deposit lets you lock your money away for a set length of time at a guaranteed interest rate, whereas a savings account gives you access to your money at any time but has an interest rate that can change.

Things you should know
Any bonus rates offered above may only be available through Westpac Online Banking.
1. The Financial Claims Scheme guarantees deposits to a cap of $250,000 per account-holder.

# Online bonus rate is only available for Term Deposits between $5,000 - $5,000,000 opened or renewed by existing customers via Online Banking. The bonus rate will be applied in conjunction with any other bonus rate that may apply. Not available for Commercial Bank, Private Bank or Westpac Institutional Bank customers, for Farm Management Deposits or Term Deposits held as security. Rate applies for a single term. Higher or lower rates may apply for subsequent terms. Rate will not be automatically applied to a renewing Term Deposit. You must provide a minimum of 31 days' notice to access funds prior to maturity (except in cases of hardship). If the deposit or any part of it is withdrawn early, an interest rate adjustment will normally apply. We reserve the right to withdraw, amend or extend this offer at any time.

Westpac Online Banking will be available to update Term Deposits from 8:00am to 9.30pm on a Business Day and 8:00am to 4:00pm Saturdays (Sydney time)