This tax time, don't splurge it, save it
If you're expecting a tax return this year, get it working harder for you by putting it in a Westpac Life account or Term Deposit.
This could be the start of something big
Sure it's fun to splurge when a tax return hits your bank account. But what if it could be the start of something bigger?

With a Westpac Life account, your tax return could work even harder for you and kickstart your savings. You can also earn bonus interest1 when you continue to save regularly and grow your balance1 - helping you hit your savings milestones even sooner.
Start kicking goals sooner
Why not put your tax return towards a Savings Goal?2 With a Westpac Life account you can have up to six goals with just one account – you can even go on autopilot with a regular transfer that automatically splits across your goals.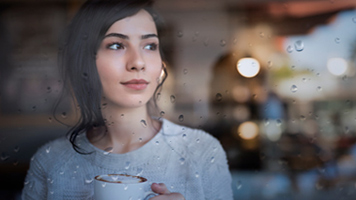 Put it away for a rainy day
You never know what life might send your way, and having a stash of cash could help smooth the way.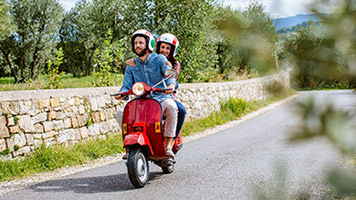 Head away
Whether it's a local break or future escape, combining your tax return and regular savings could have you packing your bags sooner.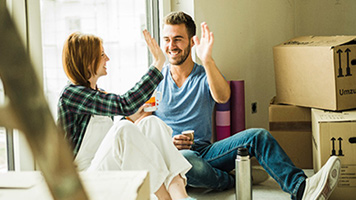 Get that home reno done
Dreaming of a new kitchen or updating the bathroom? Your tax return could be the first step to getting what you crave.
Earn up to 5.00% p.a. variable interest rate
2.00% p.a.
Standard variable base rate
3.00% p.a.
Variable bonus rate each month you grow your balance1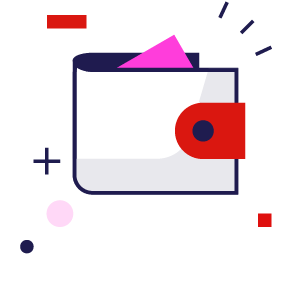 Need some help resisting the urge to splurge?

A Term Deposit could be just the place to park your tax return…
Choose a term from 1 month to 5 years (ideal for keeping your tax return out of reach so you're not tempted to spend it)
Get a guaranteed rate of return with a competitive fixed interest rate
Keep tabs on your progress alongside your other accounts through Online Banking and the Westpac App.

Things you should know

Before making a decision about any of our products or services, please read all the terms and conditions and consider whether the product or service is right for you. Fees and charges apply and may change.
1. Bonus interest: You will be eligible for bonus interest if during the month (subject to transaction processing times):
a. your account balance has not fallen below $0; and
b. you (or someone on your behalf) have made a deposit of any amount; and
c. the account balance on the last business day of the month is higher than the account balance on the last business day of the previous month.
Interest paid into your account does not qualify as a deposit in terms of bonus interest eligibility.

2. Savings Goals: Both an account holder and an authorised user can use the Savings Goals feature, including to view, add, edit and delete the savings goals on a Westpac Life or Bump account.



More on term deposits
Minimum balance of $5,000, maximum of $10,000,000. If the rate applying to your term deposit is a special or standard rate and your term deposit rolls over automatically, it may be automatically re-invested at a lower rate than the initial rate (including any initial special rate). An interest rate adjustment may apply if your term deposit funds are withdrawn before maturity.