Robust demand and a shortage of supply could see Australian property prices stabilise as soon as the first quarter of 2023, according to global real estate services and investment group CBRE.

"Right now the fundamentals are really interesting, and they're coming together to support valuations despite some of the issues that we're seeing in the interest rate markets," Sameer Chopra, CBRE's head of research for the Pacific region, told a property webinar hosted by Westpac.

"My opinion is that we're going to see a period of very robust rent growth, and we'll start to see some good signs of property price stabilisation in 2023, and it could even be in the first quarter."

House prices have fallen around 7.5 per cent nationwide since the correction began in April, with bigger falls seen in the Sydney and Melbourne markets, after the Reserve Bank of Australia embarked on a series of interest rate increases.

Low unemployment has helped to support demand, along with a pick-up in inward migration, which could return to pre-COVID levels by early next year, Chopra said.

"Our thinking had been that migration would kick-in some time around late 2023, but in fact it's happening a lot faster."

At the same time, supply remains constrained, with developers hampered by high construction costs and labour shortages. CBRE expects around 55,000-60,000 new apartments to be added in 2023, compared to 100,000 at the market's peak around five years ago.

That supply crunch is driving rental vacancy rates to historic lows.

When vacancy rates get below 1.5 per cent, as they are across many Australian cities, rents start to accelerate at a rapid pace, Chopra said. He's predicting annual rent growth in the region of 5-6 per cent over the next five years.

That's bad news for renters, already squeezed by the rising cost of living, but should be supportive for prices.

Rising rental yields will ultimately tempt investors back into the apartment market, Chopra said, giving them comfort that they can earn strong returns as well as capital growth over the long term.

Apartments lagged the pre-COVID price boom in houses, Chopra noted, suggesting more scope for them to gain once the market begins to recover.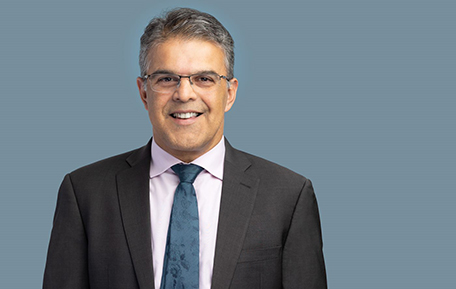 Not everyone shares Chopra's optimistic outlook for prices. Westpac economists expect the downturn to continue for at least the next twelve months, although declines are likely to come at a slower pace than in 2022.

"What's happening right now are possibly the seeds for a price recovery down the track, but I don't think we'll see prices accelerate until rate cuts come closer on the horizon and we don't expect that to be the story next year," Besa Deda, chief economist, Westpac Business Bank, told the webinar.

"I do think we could see a stabilisation in prices in the first half of next year," she added. "We're already seeing the pace of monthly declines ease."

Westpac is forecasting the RBA's cash rate to peak at 3.85 per cent, meaning mortgage holders can expect to see their repayments continue to rise in the short term, especially as fixed rate terms expire and people transition on to higher variable rates.

Even so, Chopra said there was only limited credit stress out there, with less than 5 per cent of homeowners servicing a loan-to-value ratio of over 90 per cent.

"When there isn't much stock in the market, the fundamentals of supply and demand are more important than interest rates," Chopra said.

"If you wait to buy until you think interest rates have peaked, you could find yourself locked out the market for another five years because there isn't enough stock."

He's also noticed a shift back towards city-centre living, after the pandemic saw many people leave the cities in favour of regional and coastal locations.

"People don't want long commutes, and they want more personal interaction," he says. As such, Chopra says a price recovery might be seen soonest in the inner suburbs of Sydney and Melbourne.


Watch the full Property Evolution webinar, featuring experts from CBRE and Westpac.