If you've been in the market for a home over the past few years, you're likely aware the process of getting a loan has seen some changes.

Even if you're not in the market, you may have heard that banks are asking borrowers more questions about things like monthly expenses – think your streaming services or kids' education costs – and looking deeper into income.

There are a couple of factors at play behind the loan application changes banks make.

On the one hand, banks have been updating their policies and processes around assessing a person's ability to repay a loan, reflecting an evolving lending environment, including the prudential regulator's temporary limits on certain types of loans, and new guidance relating to responsible lending issued by ASIC. This has meant, since 2015, Westpac has made a series of changes to its lending standards, including increasing the number of categories that capture living expenses and other commitments to 17, up from 13.

On the other hand, it's important banks always look to evolve by addressing the changing needs and expectations of customers.

For example, a few years ago, we improved our support for customers on parental leave by recognising their paid parental leave and return to work income as standard practice when assessing borrowing potential. More recently, we've introduced changes to notional rent expenses which helps young people living in their family's home who want to "rentvest" by buying a property before they move out. We have also made improvements to the way we calculate annual income for people who have casual employment.

And this month, we introduced another change which addresses an issue that has personally concerned me for some time – and it affects the people who work on the front line of emergency services, the nurses, police, firies and ambos who save lives.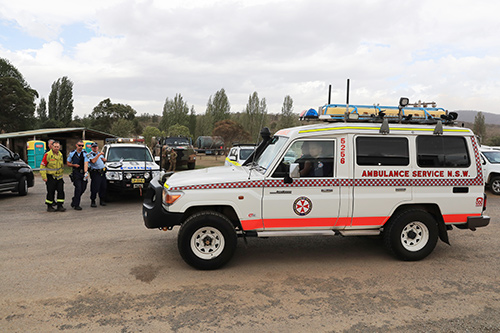 Because people in these jobs typically work shifts – overnight, or over weekends – which entails overtime, penalty rates or allowances paid in addition to their base income, more often than not their full earnings potential isn't recognised when applying for a home loan.

The issue exists because when banks have traditionally assessed a person's ability to repay a home loan only 80 per cent of non-base income is included in the assessment. So, for example, if you earn on average $20,000 a year in overtime payments, only $16,000 is counted in your borrowing assessment.

The rationale for this approach is sound: in many jobs, working outside "normal" hours is ad hoc and overtime payments are not guaranteed year on year, so it's prudent and responsible to trim earnings expectations to ensure a customer can repay their loan.

But for front line emergency services personnel, it's different. Working "abnormal" hours is a standard and consistent part of the job: hospitals don't shut at night, neither do police stations, and fires and accidents don't care what time it is. As a result, these emergency services' industry awards tend to build in shift penalties, overtime loadings and higher duties allowances.

This means while it's common for people in these jobs to earn a large chunk of their wages from non-base income, this has the effect of limiting their home loan borrowing capacity. And given today's relatively high cost of housing, particularly in our cities, every dollar of purchasing power matters.

Westpac has now addressed this by introducing a supplementary Emergency Services Credit Policy, which means permanent front-line emergency services employees will be able to have 100 per cent of their overtime and allowances assessed as part of their home loan application.

Given I have a lot of nurses in my life – including my mother and sister-in-law – I'm confident this change will make a positive difference.

My sister-in-law is a case in point. As a registered children's nurse, she's keen to work at Sydney Children's Hospital in Randwick where her skills are in high demand to help families facing the trauma of having a sick or injured child. If she's only able to access a home loan based on 80 per cent of her earnings potential, realistically she'd need to look for her first home two or three hours away from the hospital – not a great outcome when your job, which is so vital to our society, requires you to work shifts. If just $3000 is added to her annual borrowing capacity by recognising her full overtime, when extrapolated over a 30-year loan, that's a material difference.

She's by no means alone, with many other nurses, police officers, paramedics and firefighters struggling to crack into the housing market within a reasonable distance from work.

As with all lending decisions, there's a balance to be achieved – ensuring we lend responsibly to customers by meeting our lending obligations but assisting as many people get into their homes as possible.

If a small but meaningful update to our policies can help our emergency services workers who are so important to our communities, it's a no brainer.