Where do your old lobsters end up?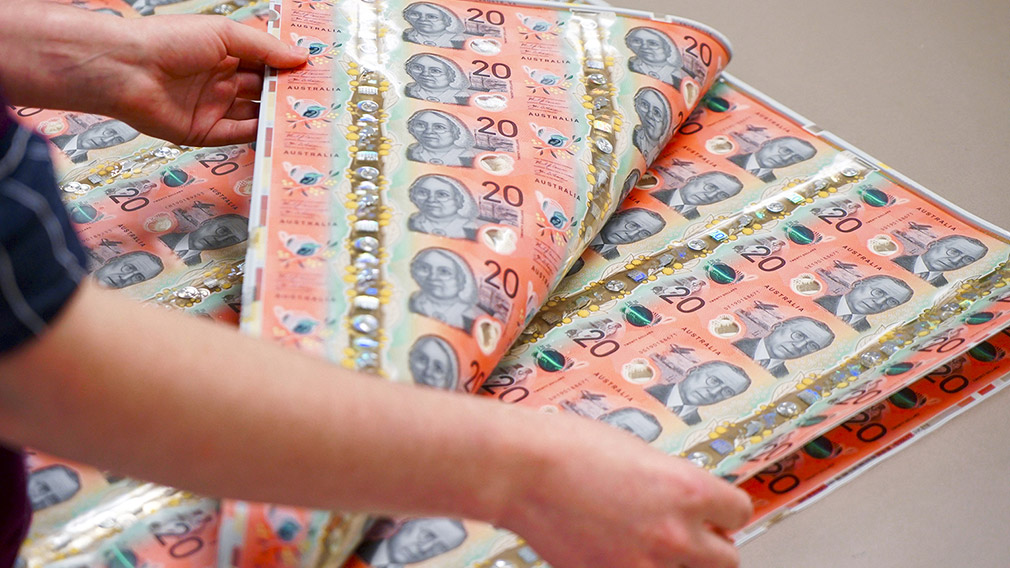 On the eve of the release of the new $20 banknotes that will eventually replace the almost 170 million existing "red lobsters" circulating around our economy, ever wondered what happens to the old ones?

Well, there's some good news: they have a second life – recycled into everything from coat hangers, plumbing fittings and compost bins, even through to sunglasses by the likes of Australian eyewear start-up, Dresden.

"We shred the old notes into small confetti like pieces," says Melissa Hope, the head of the Reserve Bank of Australia's note issue department. "They then get melted into pellets, which are ready to be used as the raw material for recycling into other products."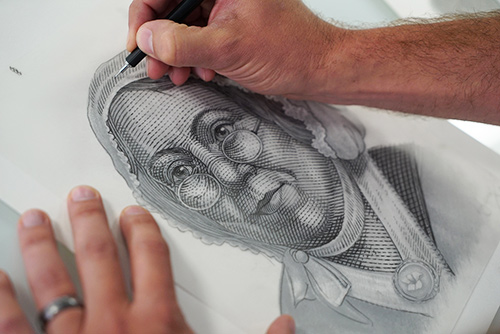 Tomorrow's release of the new $20 banknotes – 25 years after the first $20 polymer bank note replaced the old paper version – forms part of the RBA's program to swap out all 1.6 billion banknotes in circulation, starting with the $5 note in September 2016 and concluding with the $100 note next year.

Although lasting much longer than old paper versions, recycling of polymer banknotes has become fairly continuous as they have a finite circulating life before the ink wears off or they become too ratty to use.

But it could still be quite some time before the old generation notes circulate out of the economy, if ever.

While the smaller denominations are infiltrating relatively quickly in terms of the number in wallets and cash registers – the 200 million $5 notes and 135 million $10 notes reached about 80 per cent "saturation" within 18 months – it's taking longer for the $50s to seep out (around 10 per cent so far after a year) as there are far more of them, at around 760 million, and some dispensing machines initially had difficulty scanning and gripping them. Hope says the new $20s are expected to get into people's wallets faster.

But despite polymer banknotes being around for 30 years or so, the RBA still regularly sees the old paper notes come back through at an average of a staggering 30,000 notes each month, and still deals with pre-decimal currency – the old pounds and shillings phased out from 1966 – all of which are still legal tender.

"Some of the old notes get returned to us in pretty good nick, because they've been sitting in wardrobes or under mattresses for decades," she says.

"But some of them don't. I remember seeing some that had been stored in pretty damp conditions and were wet, mouldy and half eaten. But what we do with damaged banknotes like that is we try to estimate how much cash is actually there and then reimburse to that amount."

As societies use less cash amid the rise of digital payments – the government also recently mooted banning cash payments above $10,000 – it seems intuitive that the number of banknotes floating around the economy would start to decline as demand falls.

But according to Hope it hasn't… yet.

"A lot of people find that quite curious, but at the moment we're still seeing growth in the demand for cash and we supply according to that growth."

Despite the low levels of counterfeit in Australia – currently sitting at around 13 counterfeits per million banknotes – Hope says the key driver for the makeover of the banknotes, which include protective features such as a top-to-bottom window with multiple interactive elements, was to "stay several steps ahead" of the criminals.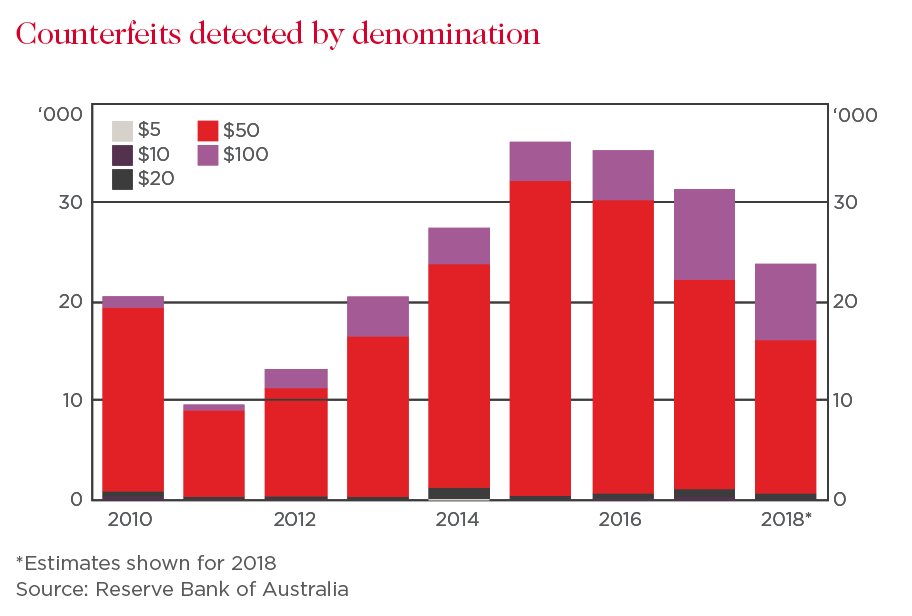 She says another distinguishing feature of the new generation notes are their designs, singling out the "beautiful" drawings on the "vibrant" new $20s of ex-convict turned entrepreneur and first landlady of Westpac Mary Reibey, and founder of the world's first aerial medical service – now known as the Royal Flying Doctor Service – John Flynn.

Preparations for distribution of the new $20s are well under way through armoured carriers and commercial banks. Kerrieann Dickson, head of Westpac's cash and ATM services, confirms the bank's cash machines are ready, and new "red lobsters" will be stocked tomorrow at more than 150 branches – including several near Royal Flying Doctor Service bases and connected with Mary Reibey – and, by month end, at every Westpac Group cash handling branch in Australia.