Pounce or pause? Millennials' property dilemma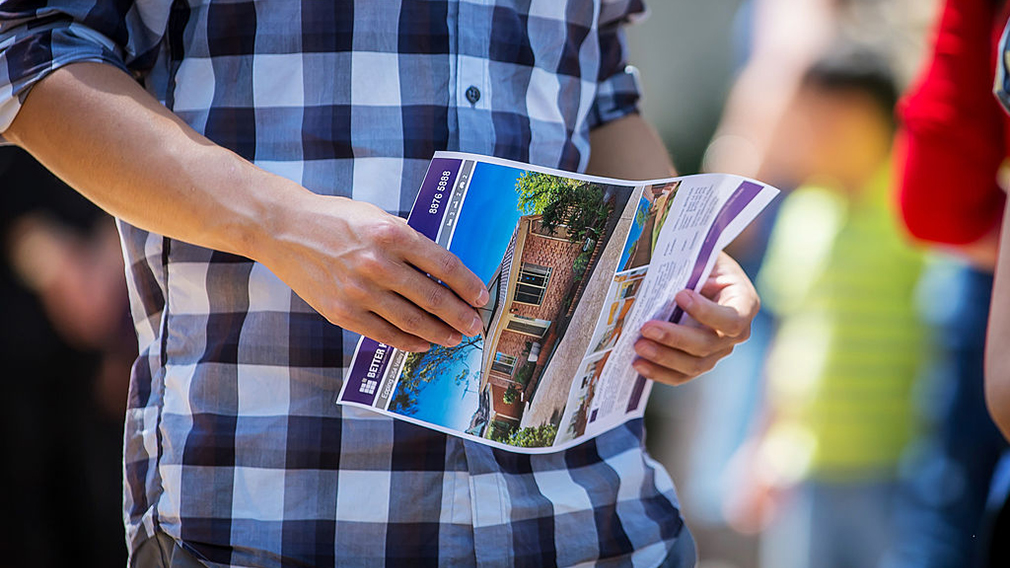 Since peaking in October 2017, national house prices have fallen by 7.9 per cent, marking one of the sharpest downturns in decades and giving homeowners little reason to celebrate.

Yet this dip in the market has presented a fresh opportunity for millennials, who in previous years found themselves priced out of a highly competitive market.

While millennials were often thought to be frivolous with their money, subjecting themselves to a lifetime of renting due to a penchant for brunch and an inability to save, new research by Finder shows that over one-third (35 per cent) are now looking to take advantage of falling property prices and buy property this year.

This is in keeping with findings published in the Westpac-Melbourne Institute Index of Consumer Sentiment, which showed that the "time to buy a dwelling" index has risen 28 per cent from its mid-2017 low, although it came off a bit during May, dropping 3.8 per cent from a four year high in April.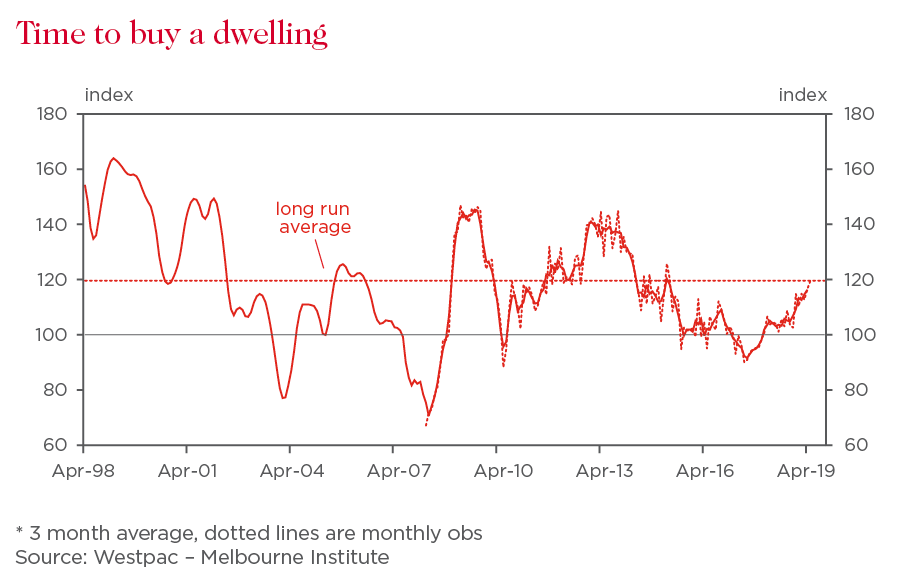 And millennials are making the financial sacrifices required to get a foothold in the market.

Research published in the Australian Millennial Report 2019 shows an increase in the number of millennials living with their parents in order to save for a house deposit. This figure has jumped from 2 per cent to 7 per cent in just 12 months.

Yet this widespread return to the nest is not for a lack of independence.

Finder research shows that 58 per cent of property-seeking millennials are choosing not to use a guarantor – buying a house is something they want to achieve on their own terms. The average mortgage size for millennials is now around $438,000, which prospective owners are hoping to secure with an average deposit of 18 per cent. This means they still need to scrape together $78,840 in savings.

However, the Coalition's latest promise to help 10,000 first homebuyers enter the market may see that amount significantly reduced. The Coalition has pledged to lower the required deposit amount to 5 per cent with a government guarantee for the remaining 15 percent – an initiative to avoid lenders mortgage insurance and one that Labor has already committed to match. Whether this leads to an overload of debt through increased interest remains to be seen. But as UBS economists pointed out, borrowers will still need to meet responsible lending laws and bank credit assessments, potentially resulting in a relatively minor overall impact.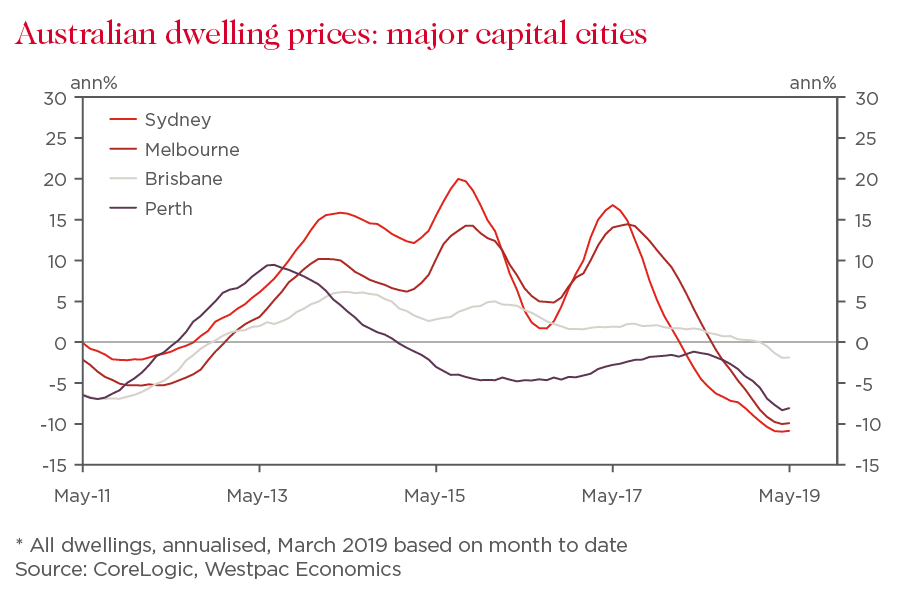 With house prices predicted to continue their slump throughout 2019 (though there are signs that the decline is slowing), millennials should be cautiously optimistic about entering the market – regardless of election promises. Buying during a downturn may mean being in a good financial position once the market picks back up again.

But being opportunistic is key.

Those planning to buy a home within the next 12 months should be making regular contributions to their savings and making sure they're getting a good ongoing interest rate, while thinking twice about common money sinkholes such as food delivery services and daily cups of coffee. They should also consider seeking home loan pre-approval so they're ready to strike while the iron is hot should they stumble across a bargain.

It's also worth keeping in mind that although we're in the midst of a historically low-rate market, you should always factor in a buffer of 2-3 per cent on top of your current interest rate to account for any future rate hikes. A rate hike can end up adding hundreds of dollars to your monthly repayments so it's important to allow yourself some breathing space.

Finally, use the extra power you have as a potential buyer in this market. Try to bargain down to the price at which you think the market will bottom-out. For example, if you think that prices will drop 5 per cent further before recovering, reduce your offer by 5 per cent. This way, you protect yourself somewhat against further falls.

First-time buyers need to remember that purchasing a property goes beyond the sale price as well. Eager buyers often overlook other associated costs such as solicitor fees, stamp duty and building inspections that can end up blowing out the budget.

The housing market decline may not be welcome news for everyone. But for millennials and younger investors, they may now be able to have their avocado and eat it too.



The information in this article is general information only, it does not constitute any recommendation or advice; it has been prepared without taking into account your personal objectives, financial situation or needs and you should consider its appropriateness with regard to these factors before acting on it. Any taxation position described is a general statement and should only be used as a guide. It does not constitute tax advice and is based on current tax laws and our interpretation. Your individual situation may differ and you should seek independent professional tax advice. You should also consider obtaining personalised advice from a professional financial adviser before making any financial decisions in relation to the matters discussed. The views expressed are those of the author and do not necessarily reflect those of the Westpac Group.