Getting down to business…in school holidays
Most parents' minds don't necessarily leap to "business camp" when mulling over the school holiday activity list for their children.

Yet that's how a growing number of students aged 5 to 15 are spending their holidays – experiencing a taste of the mindset, skills and resources needed to build a business during multi-day business camps.

"We wanted to create a new way for young people and disadvantaged kids to have access to a world class education, and we've now worked with 45,000 students," says Taj Pabari, the founder of one operator, Fiftysix Creations.

"We now have set a goal of educating 100,000 students by 2020."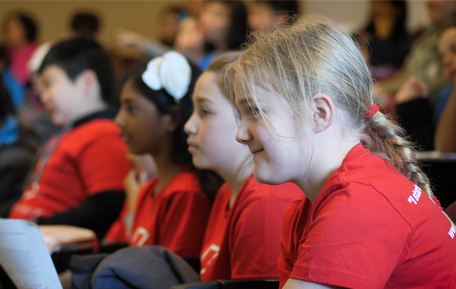 Fiftysix Creations, a social enterprise founded by Pabari four years ago when he was 14 and one of last year's top 20 Westpac Businesses of Tomorrow, aims to expose children to the "highs, lows, love, and pressure" of the ever changing world of business. It matches every ticket purchased for its interactive workshop programs with a complimentary ticket for a child who cannot afford one, achieved through scholarships and connecting with like-minded organisations.

Fiftysix Creations are in talks with GO Foundation, an organisation founded by former AFL superstars Adam Goodes and Micheal O'Loughlin, with a focus on empowering Indigenous Australian youths through education. The partnership would allow Indigenous students from the GO Foundation to attend the business camps free of charge.

"Collaborations like this are key to supporting our students and providing access and opportunities," the foundation's CEO, Shirley Chowdary, says.

Core to camps like those operated by Fiftysix Creations is also addressing the ongoing gap in financial literacy, says Lali Wiratunga, national manager of Davidson Institute, Westpac's "school of money" that has worked with Pabari to deliver workshop programs to regional and remote areas around Australia.

The contribution included a "starting a business" financial education module, which is helping students understand how to turn their vision into a financial plan. Westpac has also sponsored a separate holiday offering by Code Camp.

"The sooner we understand and embed in our children the idea that financial education is as important as any of the other … literacies … (the sooner) it will become a natural skill," Wiratunga says.