Spend up, return uncertain? It's a social thing…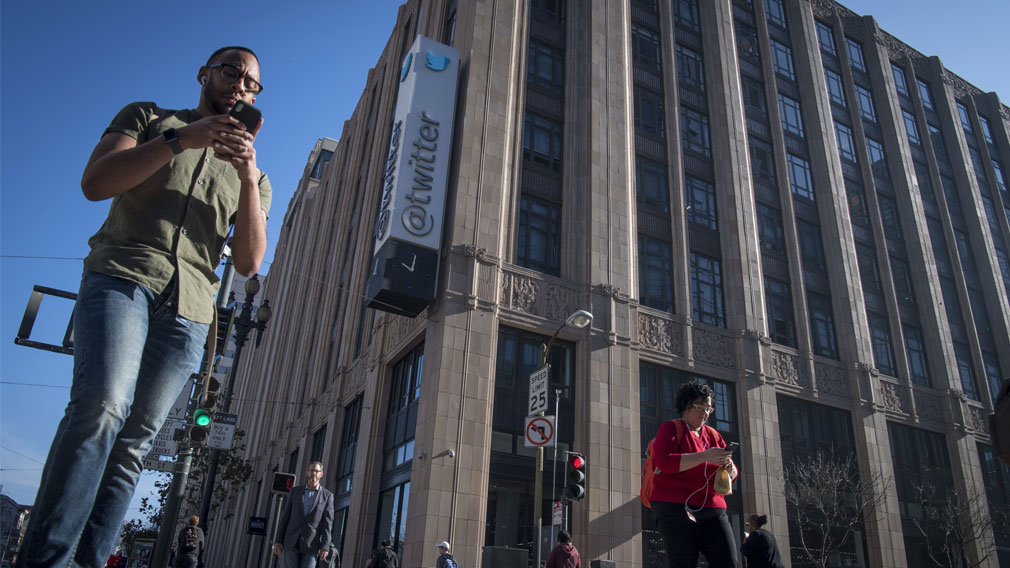 Regardless of how much businesses like or loathe social media, they're putting more and more money behind it.

Of 1100 Australian businesses surveyed for this year's Yellow Social Media Report, small businesses will spend an average of $4879 on the space this year, up 72 per cent on 2017. Medium businesses are throwing an even larger $14,387 on social media while large businesses – 85 per cent of whom have a social media presence – will allocate $24,538, almost five times last year's spend.

The bulk for businesses of all size was advertising, followed by content services and strategic management services.

But what stood out is the ongoing difficulty in measuring the return on investment (ROI).

According to the report, just 27 percent of small businesses measure their return on investment on social media, the same as two years ago. The monitoring of returns lifts to around 33 per cent of medium and large businesses, but this represents a slight lift for the former and a notable decline for the latter compared to 2016.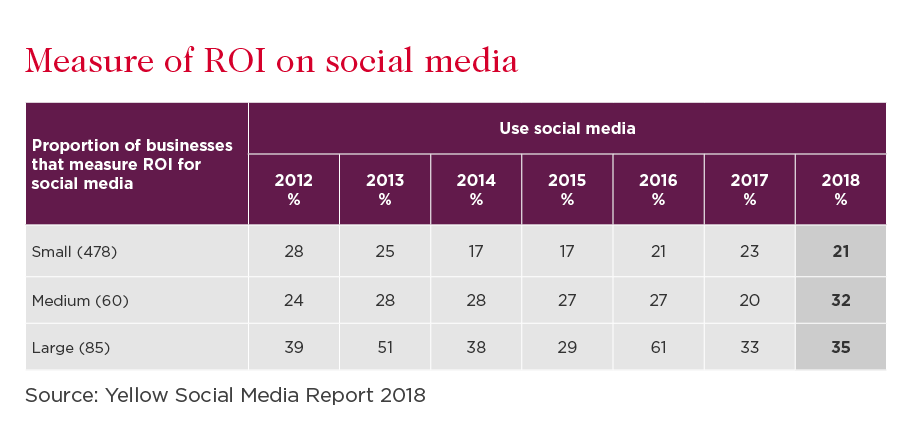 So how do they do it?

The key ways to measure return are response numbers, asking customers and new sales. Analytical tools like Hootsuite, Mention or Keyhole were also found to be relatively popular with medium and large businesses. These platforms help businesses track the number of likes, followers and subscribers which in term can be translated into sales, revenue and profits.
And what is the return from all this social media investment?

Across the sample, the average estimate came in at 19-24 per cent, which sounds relatively good. But it's difficult to quantify and the survey urges caution given "small sub-sample size" for this question.

These findings aren't surprising. Measuring firm returns from social media is far harder than clicks or likes, and depends on the type of return a business is looking for. As a new publishing platform less than a year old, Westpac Wire is grappling with some of these questions. For example, what's the higher return? Using social media that drives traffic to a site or content – such as videos – that generates engagement on social media platforms? And what about "click-throughs", unique visitors, engagement or reach?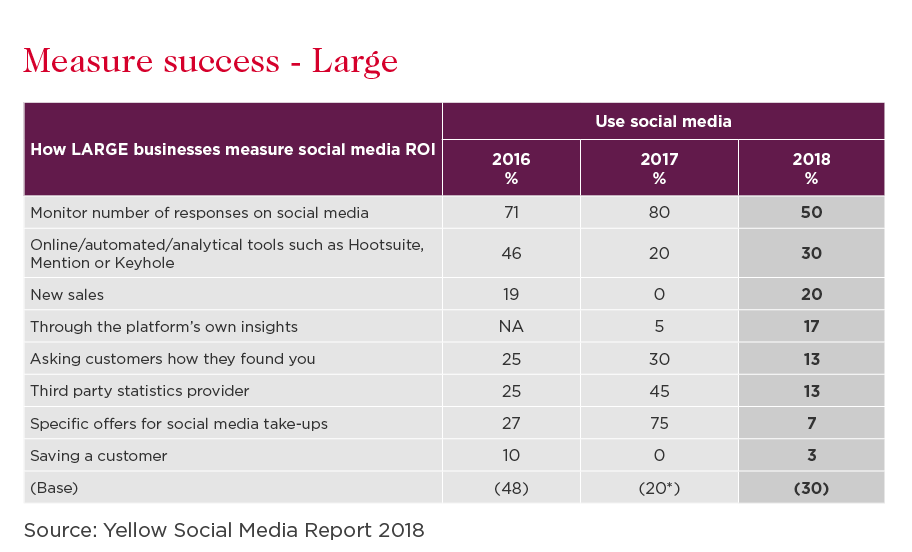 What's more clear is that as the use of social media platforms grows the importance of a clear strategy and generating a higher ROI will become even more important.

What's interesting though is that while the two main uses of social media for businesses are to provide two-way communication with their followers and create a customer feedback mechanism (via reviews, ratings and comments), inviting that feedback has decreased – quite significantly for large businesses (92 per cent to 76 per cent).

Also, most businesses are still unlikely to offer incentives – discounts and giveaways – via social media; despite their appeal to customers (61 per cent are keen on discounts and 51 per cent love a giveaway). That's despite businesses of all sizes nominating "thinking of new content and constant changes" as their biggest frustration.

In fact, the percentage of small and large businesses with a "developed strategic plan" for social media fell compared to last year.

They might want to rethink that given more than 50 per cent of social media users say they're more likely to trust brands if they engage positively with customers on social media, keeping it regularly updated. And if they don't like the content they're seeing, they're not sticking around. Almost 20 per cent of people stopped following at least one company or brand in the three months prior to the survey conducted.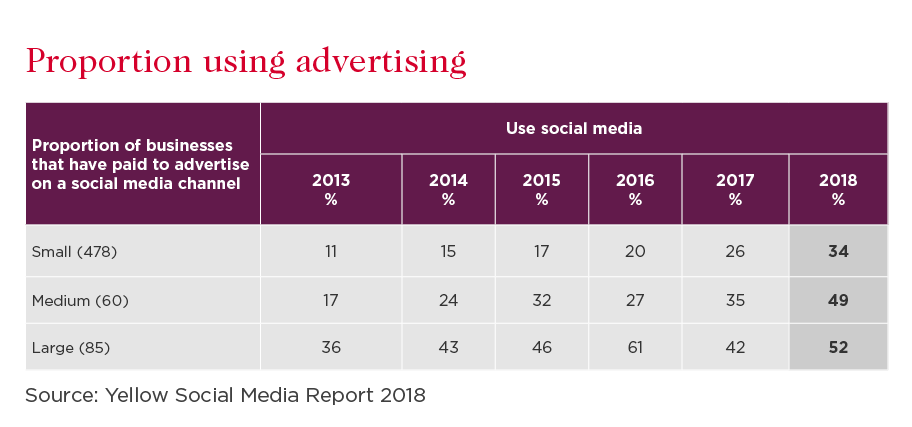 As social media platforms continue to innovate and introduce new features, so too does the need to improve the understanding of audiences and how best to engage with them as potential customers. For example, messaging services such as Facebook Messenger are used by 90 per cent of social media users.

Additionally, the platform matters – men are more likely to use LinkedIn (28 per cent vs 17 per cent), Twitter (26 per cent vs 13 per cent) and YouTube (56 per cent vs 50 per cent), while women are all about Instagram (44 per cent vs 34 per cent), Snapchat (28 per cent vs 17 per cent) and Facebook (94 per cent vs 88 per cent).

"Few businesses intend spending less on social media in the year ahead." the report concludes.

Measuring that investment is the hard part.