Behind the buzz and battles of exporting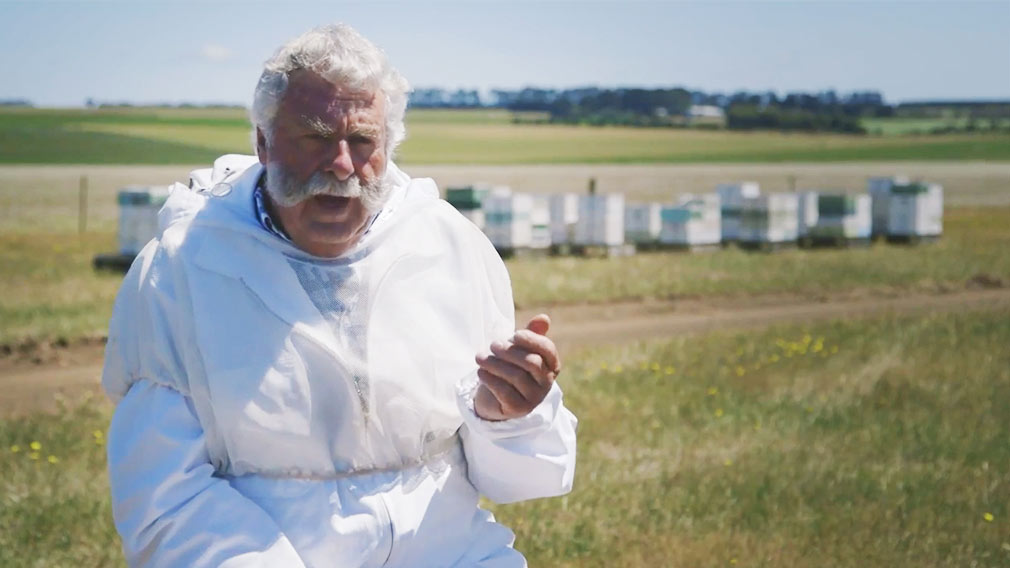 Tasmanian beekeeper Lindsay Bourke first tried to export his products in the early 1970s, travelling to South Korea with samples of honey, sheep skin and blackwood.

He didn't get a single order.

Forty or so years later after a stint in property development, he is back in beekeeping and his Australian Honey Products exports 60 per cent of its award-winning products to Asia, Europe and North America. The difference, says Bourke, is experience and help from Austrade, the Australian government's export assistance arm.

"Austrade encouraged us to go overseas and even came overseas with us and helped us present our goods to the world," says Bourke, adding the government assists with finding contacts.

For agribusinesses, Bourke says the quality of export product is crucial, noting Chinese consumers in particular will pay a premium for clean, pesticide-free food.

"They'll pay a lot of money for those really beautiful honeys that come out of a pristine environment," says Bourke, whose products include organic honeys and honeyed beers. "You've got to have a really good product…and beautiful premises that you prepare it in and quality assurance programs."

After two consecutive years of declines, the value of Australia's total exports of goods and services bounced back in 2016-17 rising almost 17 per cent to $373.2 billion, driven by increased minerals and fuels, which are typically exported by large businesses.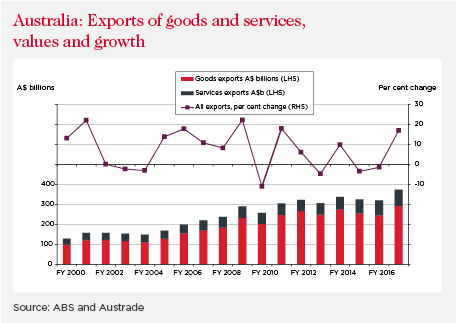 However, analysis by Austrade chief economist Mark Thirwell finds that micro and small to medium enterprises (each of which export up to $50 million worth of goods or services) make a considerable contribution. They make up the bulk of exporting businesses – close to 97 per cent by number in 2014-15 – and were responsible for about a quarter of Australia's exports.

But it's not without challenges, despite how exciting and lucrative exporting can be. Last year's Australia's International Business Survey showed the share of all Australian firms undertaking international activity actually declined to 7.1 per cent in 2014-15, from 9.1 per cent in 2006-07.

Export consultant Cynthia Dearin of Dearin & Associates says even before a business starts exploring potential markets, they should assess their readiness and motivations. Aside from the obvious potential uplift in sales, other reasons to consider exporting range from increased profit margins, better efficiencies and innovation, to diversifying a product range and hedging against a downturn in the home market.

"It's much more fun to just go get on the plane, but what you really need to do is sit down and understand the market that you're going into," says Dearin, who runs an International Business Accelerator program.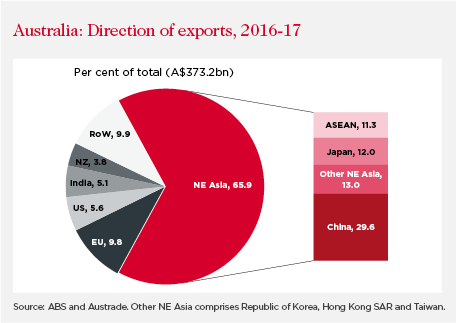 Would-be exporters need to understand the economy of the local market; whether it is a good place for international companies to do business; the state of the industry in the market; the competitive landscape; and potential gaps in the market to fill. Dearin says successful exporters all have a vision of what they wanted to achieve and are very systematic. "Rather than just getting excited and jumping in feet first, they've actually taken the process step-by-step," she says.

"You have to know, most importantly, if you can make a profit," she says. The next step is the go-to-market strategy including going it alone, using an agent or distributor, licencing, or a joint venture. Dearin says it's about "risk and reward", pointing to extra costs of distributors or agents for doing a lot of the legwork. Using third parties can also limit or slow the understanding of a market.

Hana-Lia Krawchuk, the founder of baby products company Love to Dream, went down the distributor pathway after coming to the realisation that with two small children and a husband also running his own business at the time, it simply wasn't possible to set up on the ground in offshore markets.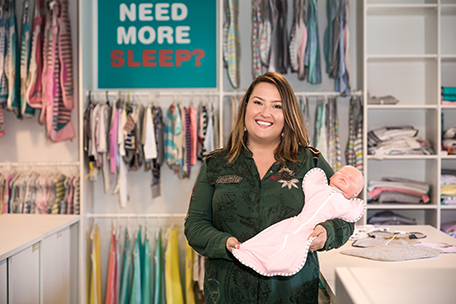 After settling on the UK as the company's first export market because of the similarities to Australia, she spent a lot of time researching and googling the best baby brands to find out how their distributors worked, then flew there to choose one that would best represent her brand.

Sales in the UK were initially slower than hoped and Krawchuk says she learned that she had to keep a close eye on her distribution partners to ensure they were doing all the required market building. "Don't assume that the growth that you've had in your home country will be the same in export markets, especially if you're dealing with distribution partners, because you only get part of their share of voice as, usually, distribution partners have other brands that they distribute and have to divide their resources by," she says.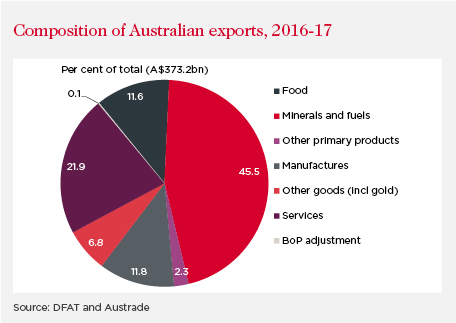 Krawchuk's experience came after two years of preparation.

Her product – which swaddles babies snugly while keeping their arms up, which promotes sleep because it is a more natural sleep position – had sold well in Australia. But Krawchuk saw more potential in the 130 million babies born globally every year.

"We spent two years getting things right from the beginning of the business to when we actually shipped our first order," she says. There was complying with safety regulations in different countries, tweaking marketing material to suit different cultures and getting the products to a standard where there would be virtually zero faults to reduce expensive international returns.

For Krawchuk, the hard work and preparation has paid off. After the UK experience in 2013, Love to Dream now exports to 45 different countries, which makes up the lion's share of the one million items the company sells each year.

She says while competition means that margins can be tighter than in Australia, these additional sales don't cost so much because many of Love to Dream's fixed costs are covered by its Australian sales.

Love to Dream was among the top 20 in Westpac's 2017 Businesses of Tomorrow program. Applications are open for the 2018 Businesses of Tomorrow program until 8 April 2018.