Summer brings delight and dread to SMEs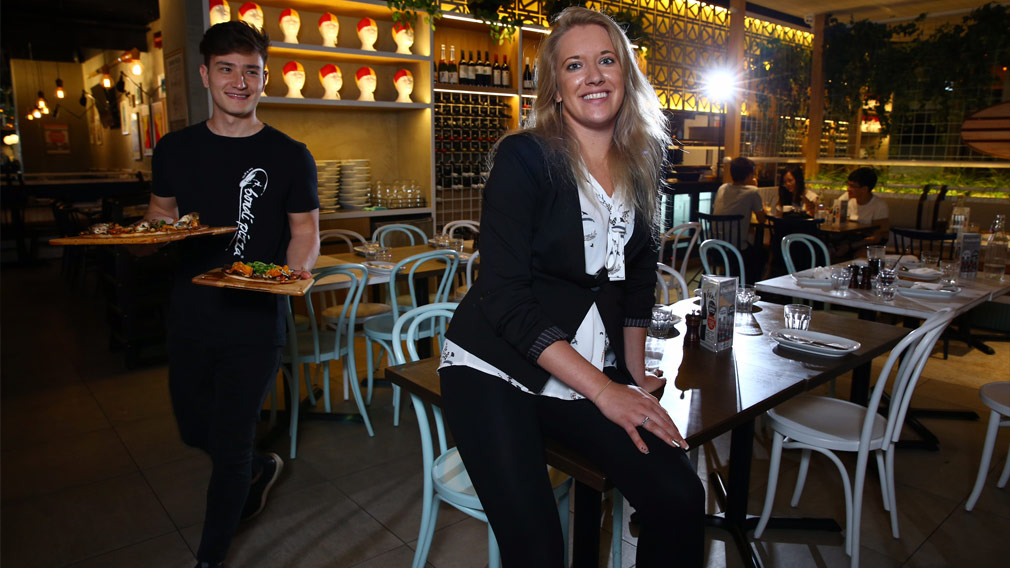 The sprint towards the end of the year can strike equal measures of delight and dread into the hearts of many small business owners. While often the most lucrative time of year, it can also mean jumping on the recruitment treadmill to find extra casual staff to stay on top of a bulkier workload.

Casual roles increase by as much as 170 per cent in Australia over the summer period, according to research by job search site Indeed, the lion's share in the retail and hospitality industries.

Kristiin Karu, a manager at Bondi Pizza, with seven restaurants across Sydney, says the hiring process can be "time consuming and challenging" for small businesses, especially when operating across multiple sites.

"In one location you may have more working-holiday makers who can only work for a fixed timeframe; in others you may have more students who want less hours during term and more during holidays. Hiring and rostering can be a real challenge," she says.

Adding to the pressure, small businesses "don't have the funds to make mistakes" when recruiting, according to Indeed's Australia and New Zealand managing director Chris McDonald. "It costs your business money if you don't get the right person and have to rehire."

Whether businesses employ casuals directly, through job boards, employment agencies or labour hire firms – where "temps" are contracted to but not directly employed by businesses – recruiters agree that the hiring landscape is evolving.

For businesses that elect to recruit directly, Natalie Goldman, CEO of online flexible job marketplace FlexCareers, says businesses should consider thinking differently as new service providers leverage technologies to simplify recruitment, "onboarding" and payroll processes.

First and foremost, she stresses the importance of having a "mobile mentality" when posting jobs and for the application process, as jobseekers are using mobiles – more than laptops or desktops – as the preferred device to find new roles.

Goldman adds that despite the temptation for business owners to cut corners for short-term appointments, time should be taken to "go through the same checks and balances" – such as interviews and reference checks – as when hiring permanent staff. She also advises to look for new ways to "upskill" casuals quickly, giving them "what they need as fast as possible to hit the ground running".

"My tip is to know what your strengths are, and ask yourself: what elements of the recruitment process can I automate, how much can I do in-house, and how much do I want to outsource to save time? You can use a jobs board to source your talent, there are companies that specialise in onboarding and ongoing workforce management."

Karu says Bondi Pizza took a decision to work with Flare HR, a company backed by Westpac venture capital fund Reinventure, to digitise the entire "onboarding" process and provide ongoing payroll services. She estimates the move has given the team back at least three months worth of time which would otherwise have been spent on administration.

"It's taken away all those manual tasks like having to collect and check our new employees' documentation – such as visas, licences and payroll details – which gives us back time to focus on training and team building. And it's helped us go paperless, so documents aren't lying around anymore."

Recruitment of casual workers has come under the spotlight recently, following an almost year-long senate committee inquiry into corporate avoidance of the Fair Work Act 2009.

The committee, which released its report last month, investigated whether companies – particularly those using labour hire firms, and "gig economy" services like ride-sharing and food delivery apps – may be skirting employee protection laws, such as offering insurance, superannuation, sick leave or minimum rates of pay.

The report – which raised concern that casual workers were "particularly vulnerable to exploitation" – contains almost 30 recommendations, including setting up a labour hire licensing scheme and providing casual employees the right to become a permanent employee after 12 months' regular service, and to negotiate collective agreements with employers.

While these recommendations are yet to be enacted, business owners should be mindful of their changing obligations under the Fair Work Act to avoid getting themselves "into trouble", says Natasha Hawker, director of small business recruitment consultants, Employee Matters.

In particular, she cautioned employers to use labour hire firms or agencies "only for temps to cover peak periods", rather than in the longer term when they could be employed directly and receiving associated entitlements.

Hawker says businesses should take care when choosing a labour hire firm to ensure it is ethical, reputable and has a clean track record of meeting pay, and health and safety obligations. Estimates cited by the Australian Council of Trade Unions puts the number of employment temping agencies at up to 3500 and the ABS says just over 600,000 people – 5 per cent of all employed people – found their job through a labour hire firm or an employment agency.

The Australian Retailers Association has also advised that businesses make it crystal clear to casual employees when work is "seasonal" in nature.