Staring down the imposter impulse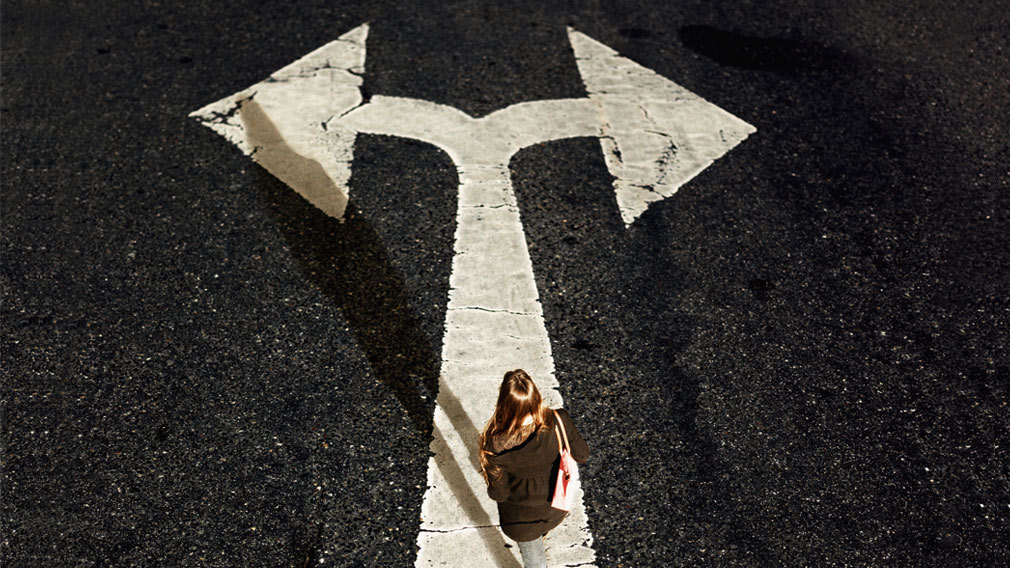 "What if people don't think I'm up for the job? What if they think I'm a fraud or imposter? Surely people will think there's a better qualified person for the role than me?"

These were the initial questions I found myself asking my reflection in the bathroom mirror after just being offered an incredible opportunity in a newly created role in the bank as the director of Data Innovation.

It followed four years in the Westpac Group working in government and industry affairs in a role and area of the bank I am incredibly passionate about.

I knew I wanted to take on a new challenge and needed to round out my skills in a couple of key areas – including people leadership and leading transformational change. I also knew now was the best time in my career to take a risk, taking a leap of faith so to speak, and move closer to the business and commercial elements of the bank.

But taking the next step was never going to be straight-forward.

The new role entailed many "firsts" for me, such as building and hiring a team from scratch, examining process and workflow optimisation, and the opportunity to manage a budget and profit and loss statement.

A Westpac executive once advised me that unless you are both excited and nervous about a role, it isn't right for you. There was no shortage of those emotions. I knew I wanted the role. It was a huge opportunity to step-up into a senior position within the bank I love working at. I'd also have an opportunity to help shape an area of immense strategic importance, not only for the bank and our industry, but for the future of the Australian economy. While I don't have a data science or technology background, the world of data had captured my imagination and passion in the last 18 months, perhaps by accident or serendipity through relationships and work on the bank's open data strategy.

What I didn't expect was the sense of self-doubt about making the right decision or focusing on how others might react to my new role as "left field" or an "odd choice". In my relatively short 10-year career, it is something I had never experienced before. I grew up in an environment taught that any glass ceiling – no matter how high – is made to be broken and to always back yourself.

So I never thought I would face into a confidence gap or glass ceiling that I had created inside myself.

I never thought of myself as a person that was risk-averse or indecisive, and yet signing the letter of offer took longer than expected. I sought advice from multiple people I trusted and respected. One said to me: "Putting aside what others may think, do you believe you can do this role and do it well?" I didn't need to pause to answer "yes". "That's the only answer that's important," they said.

My partner seconded that opinion. "When you walk into a room, don't think about the 5 per cent or 10 per cent of the role that you may not yet be across, just know that you can do the job and back yourself. A guy would never draw attention to the fact he is less than 100 per cent perfect."

In previous roles, including when I began my career in banking at the Australian Bankers' Association eight years ago, I discovered your opportunities are often determined by those around you as much as by yourself. Having advocates and supporters is incredibly important. This was definitely the case for my next move into the new role, including from my new boss and group executive who were willing to take a risk on me and support and believe in me.

The key lesson I've taken from this process is that confidence is just as important as competence. Recognising the areas that you may need to develop is incredibly important, so too is surrounding yourself with people that will give you honest feedback so you can be the best version of yourself.

But so too is closing the confidence gap inside yourself.