Meet Australia's typical 'rentvestor' - and their strategy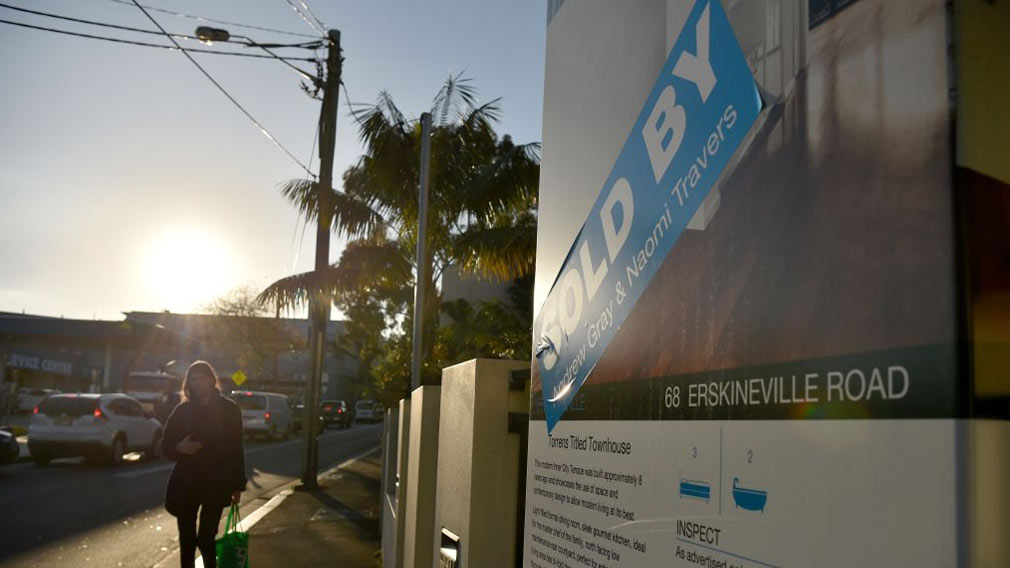 During the five-year property boom in Sydney and Melbourne, several terms and references have popped up as people debate the market. "The bank of mum and dad", "smashed avocados" and "rentvesting" are just a few.

But who's a typical so-called rentvestor?

According to new research commissioned by Westpac, rentvestors are most likely to be male, Gen Y, probably single with a university degree and earning relatively high incomes. They're less emotional about home ownership than the broader population, viewing property more as part of a suite of investments.

And they're far from alone: many rentvestors purchased their property in the last two years as prices rose sharply, spurring this cohort of buyers to look to cheaper areas to get a foothold in the market while renting elsewhere. They already make up about 8 per cent of homeowners and are on the hunt for more: the majority want to live in the next property they buy, rather than move into their investment.

Part of a broader new whitepaper prepared by Ipsos on the housing market, the research on rentvesting shines a light on a growing pool of buyers: four out of 10, or 41 per cent of the people surveyed, believed it's better to buy an investment property in a cheaper area and rent where they actually wanted to live. Asian Australians were even keener on the option at 58 per cent, followed by those who live in Sydney (47 per cent).

Despite the surge in apartment developments in recent years across Brisbane, Melbourne and Sydney, the majority of rentvestors own a freestanding house (61 per cent), compared to 25 per cent owning apartments and 19 per cent a townhouse or duplex.

And while they got into the $7.1 trillion property market, rentvestors are bearish on the prospects of other potential first home-buyers doing the same: slightly more than 70 per cent believe that the next generation will be life-long renters, higher than the 60 per cent of the broader group surveyed.

Lauren Fine, head of home ownership at Westpac's consumer bank and a rentvestor herself, said the research confirmed that first home buyers perceived rentvesting as a strategy to attain the "great Australian dream" of home ownership and was popular among younger buyers who could rentvest to get into the market without sacrificing their lifestyle. She said while the property market was dynamic with shifting regulation for banks and fluctuating interest rates, there remained appetite to assist rentvestors buying their first home.

"This trend is a consequence of our current market where we have high house prices, low interest rates and incomes increasing by a much lower amount than dwelling values. It may shift over time, but renting and investing in property has been an investment strategy for a long time, it's now just become more common for first home buyers because they can't afford where they want to live, but still want to take part in the property market," she said.

"It's about helping them own a property sooner so they can leverage an opportunity to create wealth through rentvesting, but not over stretching themselves and buying something unaffordable, or never owning your home" "It's just another way of getting into the property market and being able to participate in the growth of the economy."

In the five years to June, property prices gained 78.8 per cent in Sydney and 59.6 per cent in Melbourne, according to CoreLogic, as the Reserve Bank's cash rate fell more than 200 basis points to a record low 1.5 per cent. In contrast, combined capital city prices have risen 50.5 per cent, weighed down by weaker growth in Perth, Adelaide and Darwin. The boom has sparked other related debates being monitored by banks, regulators and the government, particularly the concurrent rise in household debt levels, taxation policies, supply constraints and foreign investment. The end result has been a particular problem for younger Australians, pushing first home buyers to a record low proportion of the market. According to the government's recent "Household, Income and Labour Dynamics in Australia" survey, about 25 per cent of men and women aged 18 to 39 who were home owners in 2014, down from nearly 36 per cent in 2002.

While Westpac's research paper, to be released next month, reveals homeownership is still desired by 60 per cent of Australians surveyed, the dream is fading faster for aspiring Gen Y and first home buyers. Indeed, the latter blame high property prices (67 per cent) and the ability to save for a deposit (53 per cent) as the biggest barriers to getting into the market.

The growing community concerns have resulted in housing affordability becoming a major political issue. In the May Federal Budget, the government unveiled measures to increase housing supply, give tax concessions to first home buyers and make it less financial punitive for older people to downsize. State governments have also installed stamp duty exemptions for first home buyers and hiked taxes for foreign buyers.

However, many Australians remain unsure if they'll break into the market, particularly in the more expensive cities of Sydney and Melbourne.

Westpac's research, based on a survey of more than 2000 people, includes a case study of a male rentvestor who purchased a property in 2014 when he was 25 after accepting that he couldn't buy in the area he grew up, where houses were trading at up to $2 million. He ultimately bought an apartment as an investment property with his brother, who was also living at home, in western Sydney.

Three years on, the pair said they are happy with their decision as rent covered the bulk of the mortgage and the property has increased in value. However, they said they were alert to the risk of losing money and may sell in around five years if the market cooled to put towards homes to buy and live in.

"If anything this property means that we are just surviving. I think for my generation, the dream of having a nice house in a nice area is gone unless you get a big inheritance. You either pay a million dollars for a rundown house in a not so nice area or you live in an apartment," one of the brothers said.

Westpac's Ms Fine suggested buyers do their homework on which suburbs were affordable while also holding long-term capital growth prospects and tenant appeal. As home prices have jumped in recent years, rental yields have declined, requiring rentvestors to do their research carefully and be fully aware of the upside and downside before making a decision.

Ms Fine said this included understanding cash flow: balancing mortgage payments and living expenses against expected rental income, which can be sporadic if investments aren't always tenanted. Also, she noted some bank borrowing rates – particularly for investors and interest only loans – had fluctuated in recent times.

Finally, Ms Fine said rentvestors – like all home buyers – should know their purchase costs and bank lending requirements, given the dynamic nature of the mortgage market. For example, investors these days typically need a deposit of 20 per cent of the property purchase price on top of other upfront costs such as stamp duty and conveyancing fees. Checking out potential various tax benefits was also a good idea, she added.
Don't miss
By Ben Young
Head of Fraud and Financial Crime Insights