Business is blooming for rural women's champion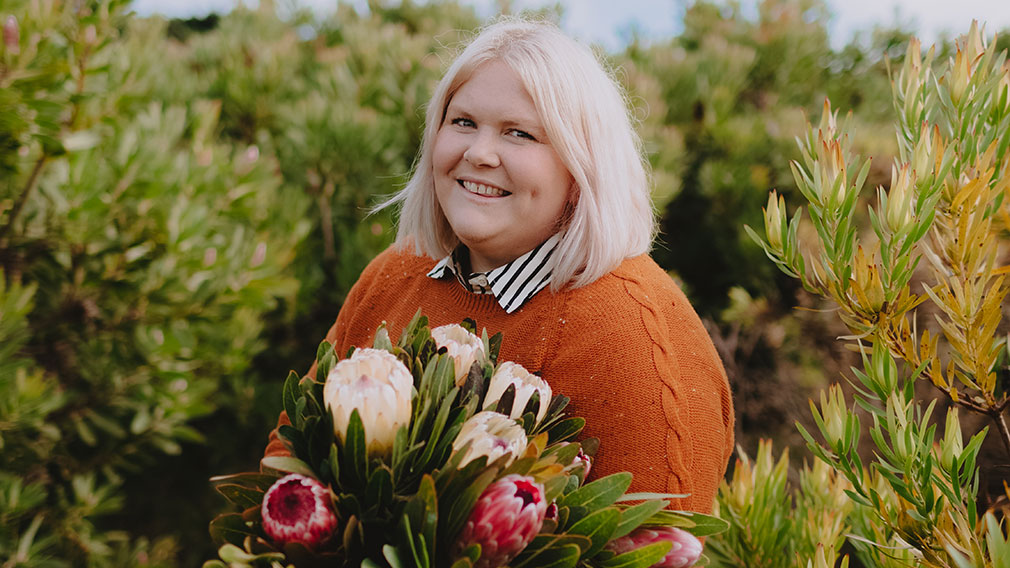 Nikki Davey has combined a passion for flowers with her tech and business savvy to develop a digital marketplace that connects flower farmers directly with consumers.

Davey's Grown Not Flown platform makes it easier for small-scale growers, who don't have the budget for social media and marketing, to reach their intended market, while assisting florists, floral designers, and flower buyers who are keen to source locally.

The Glenmore, Victoria-based entrepreneur's work has been recognised with her being named the 2023 winner of the AgriFutures Rural Women's Award, at a gala dinner at the national parliament in Canberra.

"The recognition and validation that comes with this award represents all those unseen moments that come with starting up a business," Davey tells Wire in an interview. "All the messiness that goes with it, all the different hats that you have to wear, all the late nights and early mornings."

The inspiration for Grown Not Flown dates back to 2019, when Davey, her cousin, and their partners started a small flower growing operation on adjoining properties.

"We wanted to build what we wish had been available when we first started out. It's about creating a community to be able to connect not just with consumers but other growers as well."

Davey likes to call Grown Not Flown the "Etsy for flowers", referring to the popular online marketplace for handmade and vintage items.

"It provides an aggregated view so it's really easy to be able to search, source and connect to your local grower."

Around half of the flowers sold in Australia are imports, which have to be treated with heavy-duty chemicals in order to comply with the country's bio-security regulations. Their cross-border transportation also means they come with a bigger carbon footprint.

"It's important to know that not all flowers are grown equal," Davey says, adding that consumers should be aware of the process a product has gone through to get from seed, to stem, to store, to kitchen table, so they can make more informed decisions when they're purchasing flowers.

"We want to celebrate the provenance of flowers the same way we celebrate the provenance of food," she adds.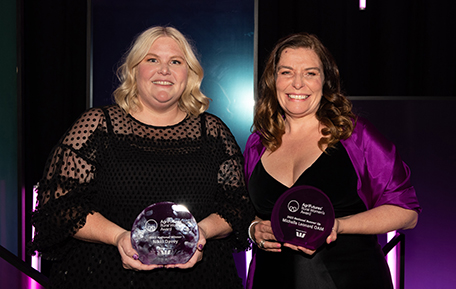 The AgriFutures Rural Women's Award recognises the essential role women play in rural and regional businesses, while aiming to inspire them to further develop their skills.

The seven state and territory winners all receive a $15,000 grant from Westpac, platinum sponsor of the award. The winner receives an additional $20,000, as well as access to a professional development training course.

For Davey, that means an opportunity to scale-up the business.

"The prize money is a game changer for us. We're a self-funded start up, so it means that progress for us has been slow. Now we'll be able to move so much quicker."

The platform is free to use for flower suppliers and consumers, while Davey says it will soon add a transactions capability for which the business will charge a small fee. Longer-term plans include introducing administrative functions such as online order forms and e-invoicing.

And while Davey's mantra is 'think local' when buying your flowers, the Flown Not Grown model is already taking off globally.

"We built the platform for the Australian market, but with global capabilities," she says. The idea behind that was to cater for people who were maybe planning a wedding or event overseas and wanted to source flowers locally.

"What we didn't realise at the time was that our pain points would transcend borders and we would go global as quickly as we did." Grown Not Flown now has 1,100 flower farms listed on its global map, and users in over 30 different countries.

Meanwhile, with cost-of-living pressures top of mind for many households, Davey hopes people can still brighten their lives with some colourful local blooms.

"Flowers bring a lot of joy, I don't think anyone ever gives someone a bunch of flowers and they don't enjoy them. Where possible, support your local growers, because you're supporting your local economy and community by doing that."

Michelle Leonard was the AgriFutures Award Runner Up, and state winner for New South Wales, for her work with Moorambilla Voices, a regional arts organisation that offers skills development for children as choristers, dancers and visual artists to help promote positive social change.

"Congratulations to Nikki and Michelle on their win. Their recognition as this year's National Winner and National Runner Up is another way we can continue to shine the light on people living in rural and regional Australia who are doing incredible things for the communities and sectors they support," said Peta Ward, National General Manager of Agribusiness at Westpac.

AgriFutures is now taking applications for the 2024 Rural Women's Award with the closing date on October 25, 2023 (or January 26, 2024 for NT Applicants).