Perkins hopes history will guide Australians to 'yes' on Voice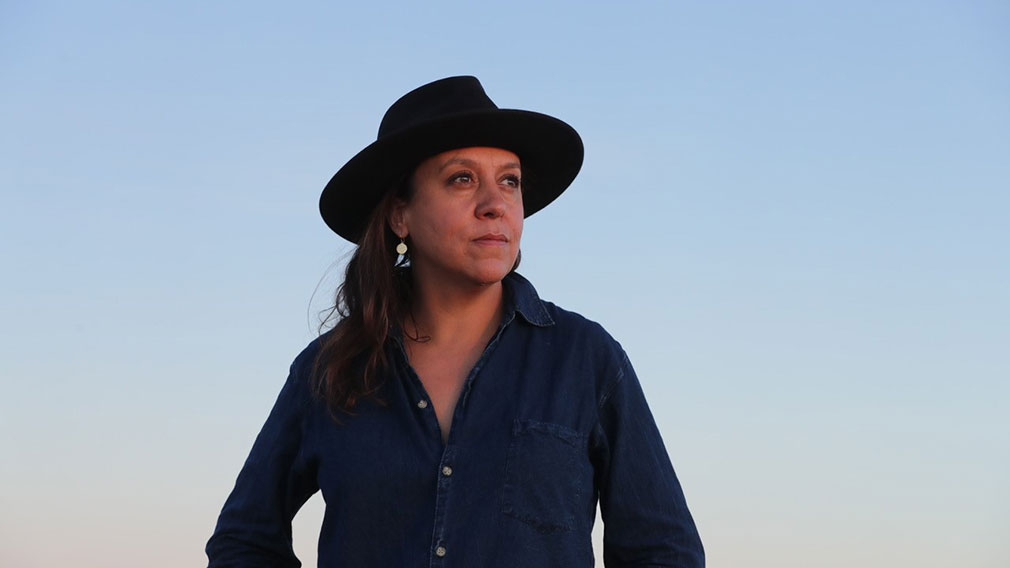 Rachel Perkins' work in documentaries such as "First Australians" and "The Australian Wars" demonstrates her belief that storytelling and shared learning can help bridge cultural divides.

So, it's natural that the award-winning filmmaker sees education as holding the key to uniting the nation in support of an Indigenous Voice to Parliament.

"When I was at school, we didn't learn anything about our history, even the idea of multiculturalism was pretty new," says Perkins, who is an Arrernte and Kalkadoon woman from Central Australia.

"So for me, a lot of my career has been about giving people back what they didn't learn in school – giving Australians access to their history and a better understanding of Indigenous people."

It's a similar ethos that drives her work as co-chair of Yes 23, the campaign group advocating for a 'Yes' vote in the Voice referendum later this year.

"Our main challenge is talking to average Australians about it," Perkins says in an interview with Wire, noting the challenge in getting through to the 18 million or so people eligible to vote.

"Once you have the conversation, people's minds really open up to it."

She's on a mission to speak to as many as possible. That includes engaging with community and religious groups, sports clubs, and company employee networks.

"The important thing is to not tell people how to vote. You just provide people with the 'yes' case, the 'no' case, the history behind it, and then let them make their own minds up."

To Perkins, the Voice is a key milestone for Aboriginal and Torres Strait Islanders in their long struggle for recognition. The vote comes six years after the Uluru Statement of the Heart, which called for the formation of a Commission to supervise an agreement-making process between governments and First Nations people, and the establishment of a First Nations Voice enshrined in the constitution.

"It's overdue that there's some recognition of the 65,000 years that Indigenous people have been here. That's part of our national identity and there should be a place for that in our constitution," Perkins says.

"But it's not just symbolism, it has a practical aspect in that the establishment of the Voice as part of the constitution will enable Aboriginal and Torres Strait Islander people to have a say, not a veto, just to be consulted about policies and laws that affect them.

"It seems a very reasonable request when we're really the only people that have specific laws and policies made about us."

She tries not to pay too much attention to the polls, which have consistently shown a lead for the 'yes' vote, but admits to concerns over the damage a 'no' would do to Australia's reputation.

A 'no' vote would be seen internationally as a very backward step," Perkins says, noting that many nations are already well ahead of Australia when it comes to reconciliation with First Nations people.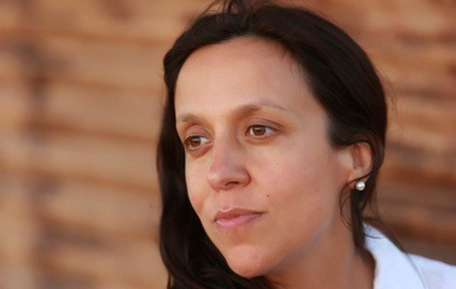 Indigenous rights and the fight against racial prejudice have been consistent themes throughout Perkins' career, carrying on the tradition of her activist father Charlie Perkins.

She founded Blackfella Films in the early 1990s with the aim of creating distinctive drama and documentaries with a focus on Aboriginal and Torres Strait Islander people.

The 2012 film Mabo, directed by Perkins and produced by Blackfella Films, tells the story of Koiki "Eddie" Mabo and his fight for justice in the landmark decision to overturn the concept of "terra nullius", and recognise First Nations land sovereignty.

More recently, her 2022 series "The Australian Wars" documents the bloody battles fought between white settlers and First Nations people since the First Fleet landed in 1788.

Reflecting on the changes she's seen over her career, Perkins' says that diversity is now much more widely accepted in film and television than when she was first starting out in the industry. That's been driven in part by a generation of filmmakers who have championed Indigenous storytelling.

"But we need to do more to generate more talent," she says. "There are so many stories, so much demand, such great interest – we don't have enough Indigenous filmmakers to meet the demand. So, we have to continue to create pathways."

Perkins' activism is not confined to the screen. As well as her work with the Yes 23 campaign, she has been a board member of the Jawun engagement program, through which some of Australia's biggest companies send their staff to work with Aboriginal and Torres Strait Islander communities.

"It's a great program for many reasons, but mostly because it's beneficial for both the organisation and the person who gets an experience they never would have had in their lives," Perkins says.

Westpac was a founding partner of Jawun back in 2001 and this year sent its 1,000th secondee.

The program's success is built on bringing people from diverse backgrounds together, to better understand each other and forge mutually beneficial outcomes.

In a similar way, Perkins hopes that a national conversation around the Voice to Parliament can unite the country to bring about positive change for Aboriginal and Torres Strait Islander communities.

"The constitution is for all Australians to change – Indigenous people can't do it on their own. So, I'd encourage everyone to talk about it with their family, with their friends, within all the groups they're involved in."

People shouldn't be afraid of the Voice, she says, "It's not going to take away from anybody else's rights, it's just going to allow Indigenous people to be heard."