Unconventional route to the bush for ag prize winner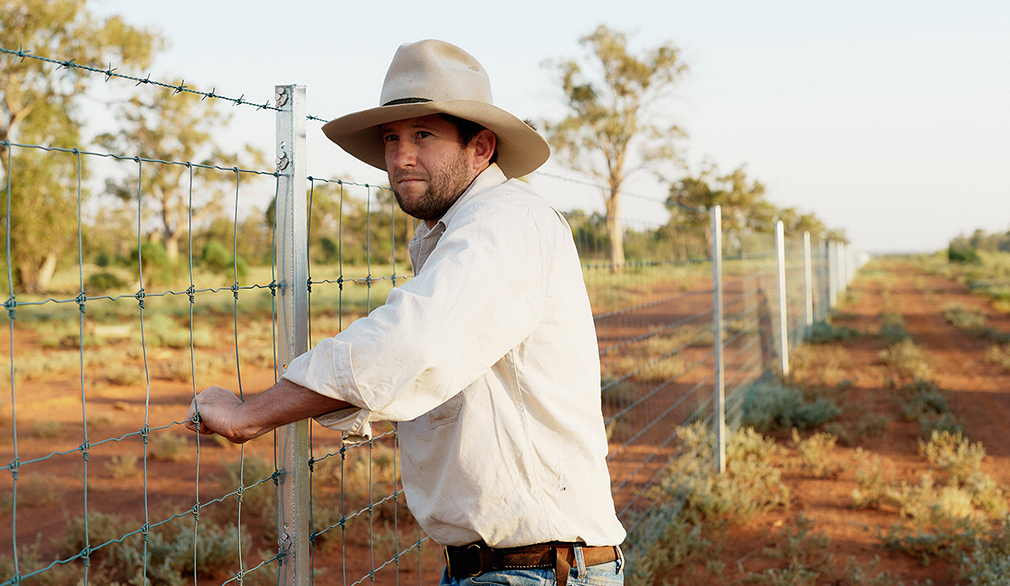 Although he can't imagine any other career, the route into the farming industry for Mitch Highett – recently named co-winner of this year's prestigious agricultural prize, the Zanda McDonald Award – was fairly unconventional.

"My love for ag skipped a generation," says the 34-year-old, who runs the fast-expanding rural asset management business, Bullseye Ag, which he founded in 2016.

"I was raised in Sydney, but Pop used to work on farms through New South Wales and Queensland, and he was always telling me about times he'd spent up north, showing me photos of the horses he rode, or out bull catching, and that really got me excited."

When Highett's parents bought a hobby farm in the Central West of NSW where the family spent most weekends, he became hooked on the possibility of a farming career, being paid to do something that was "so much fun".

Just days after finishing high school, Highett headed to Texas, USA, to "live the ultimate cowboy dream", where he soon found himself managing most aspects of a huge cotton and peanut ranch.

"It was my introduction to learning by fire, having to very quickly pick up how to run an ag operation that I'd never been a part of in my own country, let alone overseas."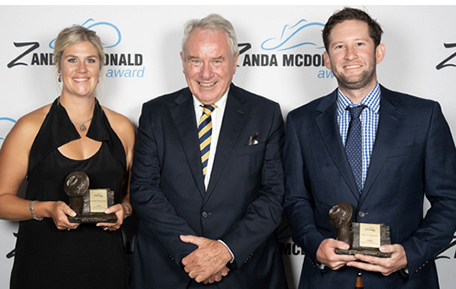 After a year, he boomeranged back to Australia to complete an agribusiness degree, followed by a couple more years in Canada running another large agricultural business, before returning home again to take up a role with an ag advisory firm in Sydney.

It was during this last stint he spotted a gap in the market. Where city-based 'mum and dad' investors were looking to set up a farming enterprise, he noticed there were limited opportunities for them to tap into affordable advisory and management services, compared to that available to the bigger end of town.

Since plugging this gap for his first client on a project to manage a farm in Casino in northern NSW, Highett's Orange-based start-up Bullseye Ag has grown to a team of 10 managing a portfolio of properties – for family-based investors, government organisations and corporate entities – which cover an area in excess of 500,000 hectares across NSW and Queensland.

Richard Rains, chairman of the Zanda McDonald Award, says the fact Highett was not born into a farming family, but has a "deep passion for the bush" and has created a business that's a conduit for others to invest in agriculture, demonstrates the broad opportunities in the industry.

"Ag is not just about being a farmer anymore – there are a million different opportunities in our industry which is what the Zanda McDonald award is really trying to amplify," says Rains of the prize, sponsored by Westpac and now in its ninth year, which backs young progressive professionals in the primary production sector.

"We look for somebody each year that we think is going places in the ag industry, somebody who's on a trajectory, that we can put wind under their wings and take them to another level," he says.

"Mitch has an enormous future. He's a very smart, really hard working, diligent young man who's on a mission to create something significant and there's no doubt that the award can give him opportunities."

One way it will do this, he says, will be by guiding Highett through the "twists, turns and significant cost" along the path to meeting his aspirations.

"Often in business it's who you know, not what you know, and the Zanda McDonald Award has a very broad network of connections… including some senior figures in agriculture, who have all made their own mistakes and can hopefully guide Mitch and his enterprise around some of those."

While Highett was the Australian-based pick for the award, his New Zealand-based co-winner is 33-year-old Harriet Bremner, a children's book author and an advocate for health and safety on farms. Rains says both winners, selected from among six finalists, possess many of the same qualities, including "a strong sense of leadership, determination and spirit".

Noting that the Zanda McDonald network has already opened his eyes to opportunities he hadn't yet considered, Highett says he has his sights set on further expanding Bullseye Ag across Australia and potentially New Zealand, although his big dream is to also run his own cattle operation.

"I want to create a meaningful business that, for everyone involved, changes the way they look at agriculture. It's got to have a larger purpose," he says

"I want to be able to share what we do, to really have fun and enable people to learn on it as well. We're slowly getting there, but we've got to get cracking."

Westpac is a sponsor of the Zanda McDonald Awards, which will open again for applications in August.