Westpac's Jawun legacy underpins support for Indigenous Voice
Westpac will mark its ongoing commitment to reconciliation with the Indigenous community by supporting this year's Voice to Parliament referendum.

CEO Peter King made the announcement at an event to celebrate the bank's partnership with the Jawun Indigenous engagement program. Westpac was a founding partner of Jawun back in 2001 and this year sent its 1,000 secondee.

"It's an important year for reconciliation and I'm proud to let you know that Westpac will be supporting the Voice," King said at the event. "We'll be helping our employees to understand what the Voice is, and what it's not."

King's comments come after Prime Minister Anthony Albanese revealed how the referendum would be worded, along with a call for the country to unite to tackle Indigenous disadvantage.

Here's the proposed question:

"A Proposed Law: to alter the Constitution to recognise the First Peoples of Australia by establishing an Aboriginal and Torres Strait Islander Voice. Do you approve this proposed alteration?"

"It's been a long journey to reach this point," Noel Pearson, a member of the Indigenous working group which has been involved in discussions with the government over the framing of amendments to the constitution, said at the event.

"This will be the first bit of heart and spirit that will be put into our constitution," he added.

It was Pearson's vision for a "real economy", focused on long-term sustainable development to break the cycle of welfare dependency, that laid the foundations for the Jawun program more than two decades ago.

"Even as we have ambitions for constitutional change we have to start with the families, start to manage the money. That's why it was so important that Westpac joined us at the very beginning," Pearson said. "If we don't build from the family up, then all that we seek to do will come to naught."

As the national conversation around reconciliation picks up ahead of the vote, Jawun CEO Shane Webster said the program's impact on Indigenous organisations and communities shone a light on what it means to have a regional voice.

Jawun is built on a partnership model that puts the emphasis on working with Indigenous people, rather than providing services to them.

Every year, around 400 secondees from top Australian companies and government agencies are embedded with Indigenous organisations across 10 regions. They use their skills and expertise to support these organisations, helping local leaders and communities to reach their development goals.

"Thanks to the foresight of Indigenous and corporate leaders 23 years ago, and longer in fact, we're now seeing the fruits of that pay off," Webster said in a Wire interview.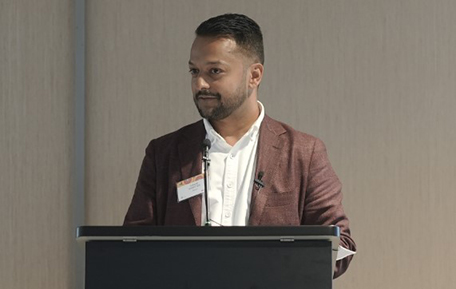 Westpac's 1,000 secondee to Jawun is Elise Williams, who has been working with the La Perouse Local Aboriginal Land Council in Sydney's southern suburbs since February.

"I feel very proud to be the 1,000th secondee and continuing the work that's been going on from the very beginning," said Williams, a senior manager in Westpac's corporate services unit.

"One of the strengths of the Jawun program is that it's Aboriginal-led - the community might be asking for a particular project to be completed, or a skill set that they need that they don't have internally. So it's an opportunity for me to come here and say, 'ok, I can help you with that'."

For their part, the secondees get a cultural immersion experience that enhances their sensitivity and understanding of the challenges faced by Indigenous communities.

"We get the secondees out with the rangers. It gives our guys the opportunity to talk about the connection to country, and the cultural practises that continue today that have happened forever and a day," said Chris Ingrey, CEO of La Perouse Local Aboriginal Land Council.

Mark Scott is another Westpac employee to have benefited from Jawun, having been seconded in 2019 to Purple House, an Indigenous-owned and run health service based in Alice Springs which operates 18 remote clinics and a mobile kidney dialysis unit.

"You might wonder what someone who works in projects and cyber security can do to help an organisation that's running dialysis in remote communities," Scott said. As organisations grow, they face risks, and Scott's role was to help Purple House's leaders better assess and manage those risks so they could sustainably grow and promote better health outcomes.

At the heart of Jawun's mission is the idea of "shared value", and how the secondments bring benefits to both the employee and their organisation, as well as the partner Indigenous groups around the country.

"The deep and lasting pursuit of Indigenous-led change and reform, with local voices finding local solutions, with local leaders leading national change. This is what it's about," said Jawun CEO Webster.