Westpac Scholars are helping shape Australia's future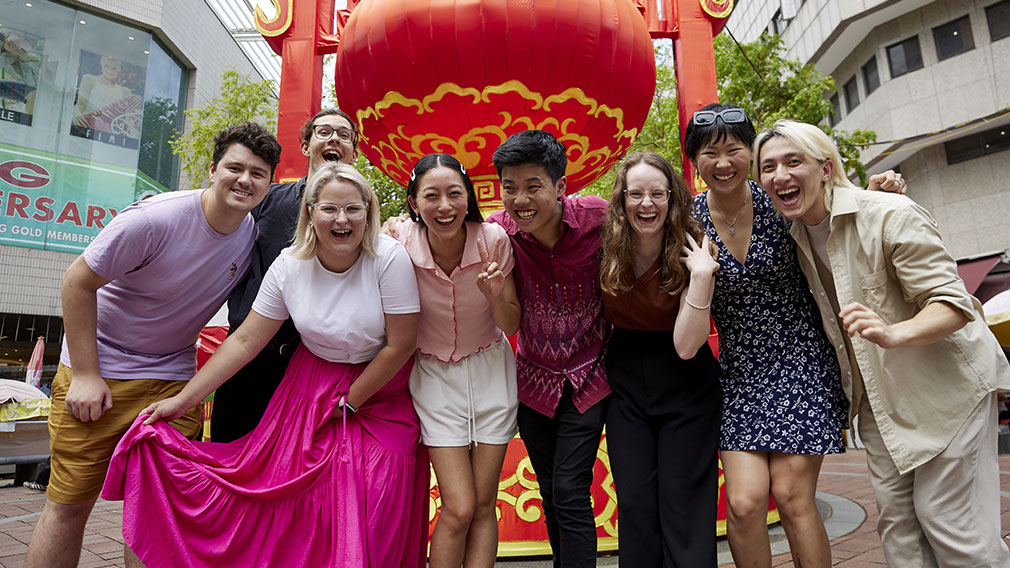 Westpac Scholars Trust was established eight years ago with a mission to support future leaders who could contribute significantly to the economic and social success of our country.

The program's achievements to date are outlined in a long-term impact evaluation report we're publishing today, which shows that one in three of the scholars we've backed now hold a position of leadership in business or community organisations.

The report conducted by market research agency Pollinate sought to measure the Trust's overall contribution to the nation, based on our scholars' output and achievements. As well as leadership roles, it also assessed their involvement in new initiatives which in turn created employment opportunities, generated funding, or influenced changes to policy.

The results of the evaluation were overwhelmingly positive, demonstrating that Westpac Scholars Trust's $35 million-plus investment in more than 640 scholars since inception is already having a strong beneficial impact on society.

The report has given me the opportunity to reflect on how far we've come.

The Trust emerged out of the Westpac Bicentennial Foundation, which was set up with a $100 million gift from the bank, and a promise to award 100 scholarships a year, forever. It was the first corporate philanthropic initiative of its kind in Australia.

When I joined as scholarship program director in 2015, the Trust was still in its formative stage - programs were yet to be fully developed and we had no scholars at all.

Our progress has been rapid since then. We now offer five scholarship programs across four focus areas which we believe are at the heart of Australia's future prosperity.

"An inclusive country" is about building resilient communities and overcoming social injustice; "a thriving tech sector" supports scholars who are developing innovative solutions to benefit all Australians; while "Australia in Asia" is focused on strengthening connections and sharing ideas across the region.

The "sustainable futures" stream was added last year with the aim of accelerating work to reduce Australia's environmental impact and back initiatives that can unlock more sustainable practices at home and in business.

Our scholars range from undergraduates who are just at the start of their career, to postgraduates, social entrepreneurs, and post-doctoral researchers. That diversity helps ensure that each one can make a unique contribution.

But what really sets the Trust apart from other national and international scholarship offerings is our alumni community. We always knew the W100 Alumni Network would be the biggest asset of the program, presenting a rare opportunity for scholars to gain advocates, colleagues, friends, and mentors.

That supportive community provides an environment where our scholars can build their confidence and leadership skills. We back that up with embedded programs such as the Mentors in Residence initiative, where scholars can download the knowledge and experience of industry and academic leaders.

The most inspiring thing for me is to watch our scholars grow and develop. People like 2019 Future Leader Sachithrani Umanda Madugalle, a molecular neuroscientist who undertook a PhD at the University of Queensland.

Naturally shy, when Umanda joined our Leadership Development Program she was determined to build her presence and impact. Three years later, Umanda co-hosted the 2022 Westpac Scholars Summit with fellow scholar Harry Carpenter, confidently holding a room crammed with over 250 participants.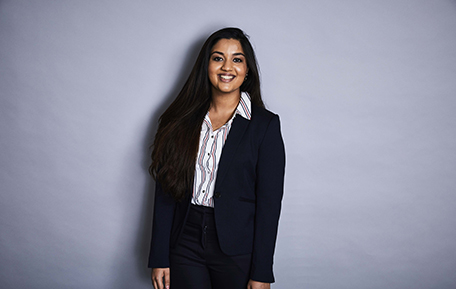 A focus on building leadership capabilities and expanding networks is key to our program because it is one thing to be a brilliant researcher, or run a great business or social enterprise that helps others, but to be truly influential and have long term impact takes leadership, collaboration with others and connections.

Another great example is 2019 Social Change Fellow Usman Iftikhar, founder of Catalysr, an award-winning startup accelerator which empowers migrants and refugees to launch their own startups in Australia. Usman talks about how the backing of the Trust has enabled him to set bigger goals, and achieve things he didn't think possible.

It's a feeling he shares with many of our alumni. The impact evaluation report showed that 91 per cent of Westpac Scholars are more confident in their ability to positively contribute to the prosperity of Australia after participating in the program.

One in five of our scholars have set up their own business or organisation, of which 72 per cent have generated new jobs in Australia, further underlining the program's success in nurturing future leaders.

It has been a great privilege and career highlight to be involved with such important work, and I would love to see more corporates globally invest in this type of initiative.

My long-term vision for the program is that all Australians experience a thriving, prosperous, sustainable and inclusive Australia, one that is driven by Westpac Scholars throughout every level of society.

We're just at the beginning of our journey. In 2030, there will be over 1,500 Westpac Scholars, and they are already starting to shape the future of our nation.