Pact deal to support drive towards circular economy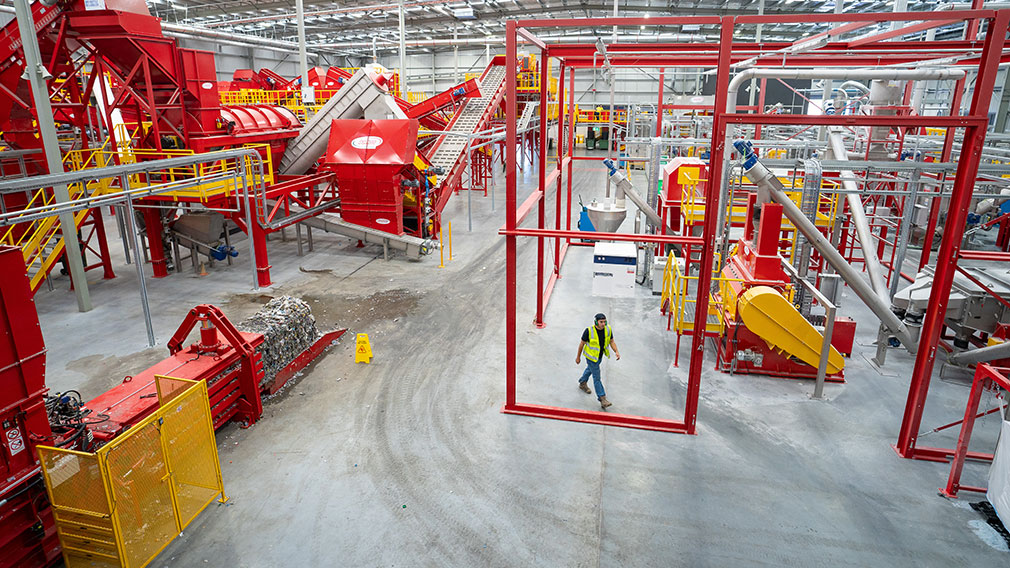 Pact Group has agreed sustainability-linked loans with lenders including Westpac – the first deal of its kind for an Australia-based manufacturer – as it looks to position itself as a leader in the country's drive towards a circular economy.

The packaging company will convert $420 million in existing facilities into loans which are tied to four sustainability-focused performance indicators. The proceeds will be used for general corporate purposes as the group pushes forward with a range of green packaging, re-use and recycling initiatives.

"Pact's vision is to lead the circular economy and sustainability is at the forefront of that vision," said Paul Washer, Pact's chief financial officer. "That also aligns with the expectations of investors and financiers, so we are delighted to receive the support from Westpac."

Pact's targets cover the following areas:

• Increase the percentage of recycled content across the packaging portfolio

• Increase the amount of recycled material processed and distributed to the external market

• Reduce greenhouse gas emissions from the group's operations and energy use

• Reduce the gender pay gap

If the loan's sustainability performance targets are achieved Pact will be rewarded with a lower interest rate. Conversely, a higher rate will apply if Pact underperforms.

Pact plans to more than double its recycling capacity to over 120,000 tons a year by 2025 by expanding existing facilities and building new ones, with a target of 30 per cent recycled content across its portfolio on the same timeframe.

The Melbourne-based group is also working with Woolworths to increase the amount of recycled plastic used in the supermarket chain's own-brand packaging, including milk containers, meat trays, fruit and vegetable cartons and drinks containers.

Packaging is an energy-intensive business, and Pact has set a target to cut greenhouse gas emissions from its operations in Australian and New Zealand by 50 per cent by 2030, including emissions from the electricity used to power its facilities.

"As one of the country's biggest packaging and recycling companies, Pact has a key role to play in the drive towards a circular economy," said Kirsty McCartney, Associate Director Sustainable Finance, Westpac Institutional Bank.

"By committing to these targets through this SLL, Pact will create alignment across their whole organisation to deliver their goals, and be financially rewarded when they achieve them." Westpac also acted as joint sustainability coordinator on the deal.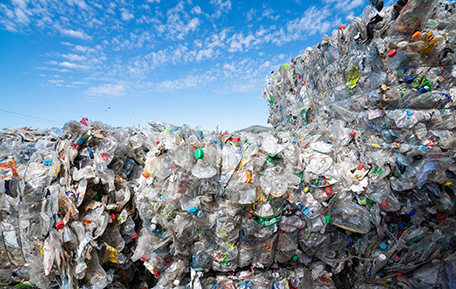 If fully embraced, Australia's shift to a circular economy could deliver a potential economic benefit of $210 billion and additional 17,000 jobs by 2047-48, according to a 2020 report by KPMG.

However, Australia has been a relatively slow starter in the space.

"We are a late entrant, but we're trying to catch up fast," said Paul Klymenko, co-CEO at Planet Ark, a not-for-profit organisation that works with communities, governments and businesses to help reduce their impact on the environment.

China has had a circular economy policy in place for well over a decade, he noted, with the policy influencing Beijing's decision in 2017 to slap restrictions on the amount of waste materials China takes from Australia.

That move prompted a major rethink in the domestic waste industry, which had relied heavily on exporting to China. A 2018 parliamentary committee report acknowledged that Australia lagged far behind other countries which had already developed policies and made substantial investments in infrastructure and technology to establish circular economies.

A national action plan followed in 2019 with targets including a significant increase in the use of recycled material by government and business, and a major reduction in the amount of waste generated per person.

Klymenko said he had been encouraged by the lead taken by federal and state governments in recent years to put policies in place to progress the circular economy, adding that collaboration across industry was also vital.

For example, drinks groups Coca-Cola and Asahi, normally competitors, have worked together in a joint venture alongside Pact Group and Cleanaway Waste Management on Australia's largest plastics recycling plant at Albury in New South Wales, which opened earlier this year.

Another not-for-profit - the Australian Packaging Covenant Organisation – is working with stakeholders across government and industry towards delivery of a target for all packaging to be reuseable, recycleable or compostable by 2025.

For Klymenko, a circular economy is not just better for the environment, it's also good for business.

"We live in a world of finite resources - we're already seeing it now in record prices for so many things," he said, adding that the linear economy is unsustainable given the long-term pressure on resources from population growth and the effects of climate change.

"The circular economy is about mimicking how nature works. There's no such thing as waste in nature - there are no landfills in nature."