Super fusion: BT, Mercer super funds set to merge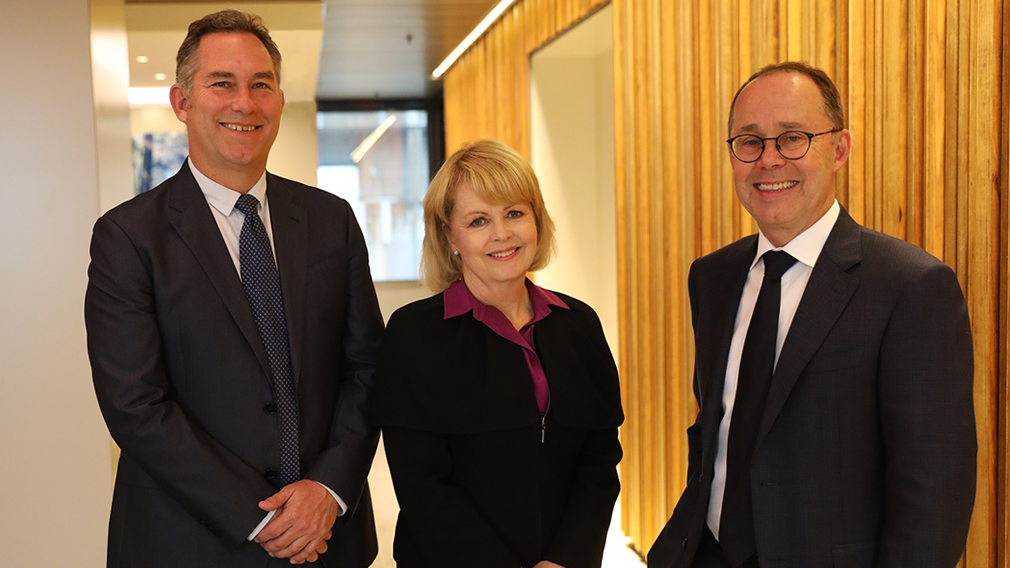 Marking another step in the simplification of Westpac, the BT Funds Management Limited Trustee announced today it had entered an agreement with Mercer to merge BT's corporate and personal superannuation funds with Mercer's Super Trust.

Gai McGrath, the chair of the trustee board which led the competitive review process, said that being part of a larger fund would give BT superannuation members the potential to benefit from improved performance, lower fees and broader member services.

"Larger funds have more opportunity to invest in different types of assets, and they're also better placed to negotiate lower investment management fees," McGrath told Westpac Wire.

"Being a part of a larger fund also provides the opportunity for members to pay lower fees going forward because the fund has the scale to be able to leverage its fixed costs across a much larger membership base and more assets."

McGrath said the board's "overwhelming consideration" in landing on the merger was to ensure it was in the best financial interest of the fund's superannuation members.

"We fully tested the market to see whether a merger would be the best outcome for our members, and, if so, who the right merger partner would be to deliver those potential better benefits going forward," she said.

Expressions of interest came in from a number of funds, McGrath said, adding that the board's assessment aimed to make sure the merged group would have a sustainable, long-term future for all members.

"We've seen that commitment by the Mercer Group over many, many years and we tested that in terms of the whole Mercer organisation."

Westpac's specialist business division chief executive Jason Yetton said the merger "ticked all the boxes".

"All round, it's a fantastic set of outcomes for BT super members and great news for our employees who will be offered roles with Mercer," Yetton said.

"But it's also a very good outcome for the (Westpac) Group because it simplifies our business portfolio by finding a good home for personal and corporate super, as we look to refocus on banking in Australia and New Zealand."

Mercer Australia's CEO David Bryant said the merger would be transformative for superannuation in Australia, creating a combined fund with more than 850,000 members with assets exceeding $65 billion, placing it into the top 15 funds in Australia by asset value.

"Bringing the two together creates an outcome for members that is almost unparalleled in the market," said Bryant, also President of the Pacific Region for Mercer, which, as part of global professional services firm Marsh McLennan, has operations in more than 130 countries.

"The combination of the two superannuation funds gives us the local scale and capacity, that marries with our global capability – and that makes for an incredibly powerful offering for both our existing members and the BT members," he said.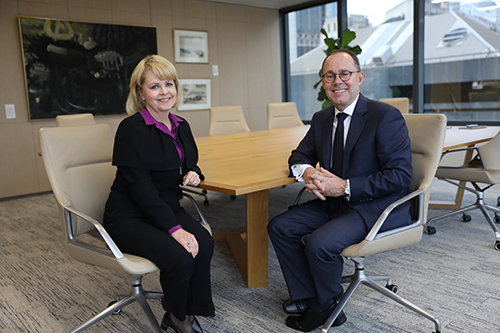 The combined super fund's members would potentially see some of the lowest fees in the market, according to Bryant who said BT's super members were set to benefit from an "immediate fee reduction of about 25 per cent on standard fees", along with a greater set of global investment options.

He added that bringing BT Super employees across to Mercer as part of the merger was important to ensure corporate knowledge would be transferred into the merged entity, to be branded Mercer.

McGrath said she expected the transaction to be completed before the end of June 2023, following the receipt of a range of regulatory approvals and doing the work needed to ensure the transition for members was as seamless as possible.

For Yetton, who noted the transaction included the sale of multi-manager investment business Advance Asset Management to Mercer, this has lifted the number of business sale announcements to eight since he was tasked by Westpac's chief executive Peter King in May 2020 to exit businesses in line with its strategic refocus on banking in Australia and New Zealand.

This has included the sale of the bank's vendor finance, auto finance, general insurance, life insurance in both Australia and New Zealand, and lenders mortgage insurance businesses, along with its equity positions in Pendal, Zip and Coinbase.

While Yetton's focus is on the sale of two remaining businesses – the platforms business which includes BT's Panorama; and Pacific banking – he says he's also been assessing new opportunities to assist the bank's strategic ambitions, such as the purchase of Money Brilliant from AMP in December.

"Our priority is to complete the simplification journey," Yetton said.

"But we're also exploring other opportunities for the Group on the acquisition front. As we found with Money Brilliant, there are opportunities for us to look at buying capability which we can integrate into our ecosystem to fast track our digital capabilities that otherwise would take longer to build."