Gold Coast tech hub targets up to 200 hires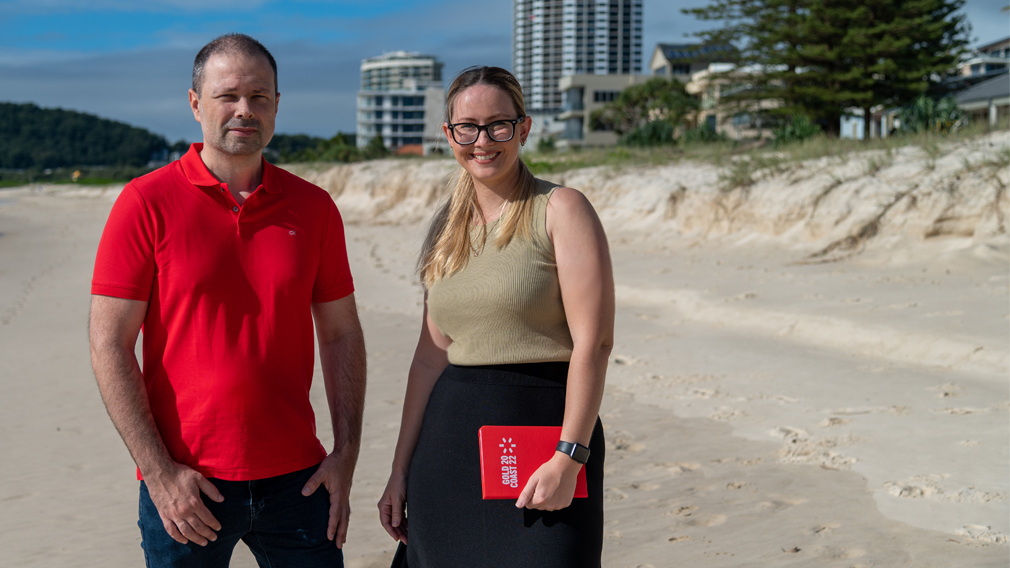 Paul Bari has lifted his ambitions for Westpac's new software engineering hub on Queensland's Gold Coast following a strong initial response to the "experimental" project in the fast-growing regional centre.

"Based on the level of interest from the technology community and the high quality of applicants our aspirations have expanded," said the chief information officer of Westpac's consumer and business bank, speaking to Westpac Wire ahead of today's hub opening.

Mr Bari said he was looking to fill up to 200 technology roles over the next few years to help meet the rising demand for digital transformation skills. That's up from his initial plans to attract 20 software engineers to the hub when job ads were placed in October, as candidate applications had been "flowing in".

"Our ambition has grown a lot bigger than it was, but it's all about quality not quantity. Creating the right engineering culture is everything for us," Mr Bari said.

To accommodate the growth, he's already had to rejig the floor plan for the new hub, located just a four-minute walk from Surfers Paradise beach, near the corner of Cavill Avenue and Surfers Paradise Boulevarde.

"We've made it even more of a collaboration-based floor plan, so as to house more people, and we'll all adopt a hybrid way of working, spending a few days in the hub and a few working from home," he said.

Queensland's treasurer and minister for trade and investment Cameron Dick, who toured the new facility, said Westpac's decision to choose the Gold Coast "spoke volumes" about what Queensland can offer as a major private sector investment location.

"Gone are the days when Queensland and its regions were considered second or third choice as a location to set up a major new investment project or business operation," said Mr Dick, who noted close to 130,000 people were expected to move to the state over the next five years.

Gold Coast Mayor Tom Tate added the bank's new hub was "both significant and welcomed" for the Gold Coast region.

"The Gold Coast is enjoying a period of growth, not just through domestic population growth, but through increased international investment in industries such as film and television, medical research and IT," said the mayor, noting the city had been "redefined as a true lifestyle city" during the pandemic.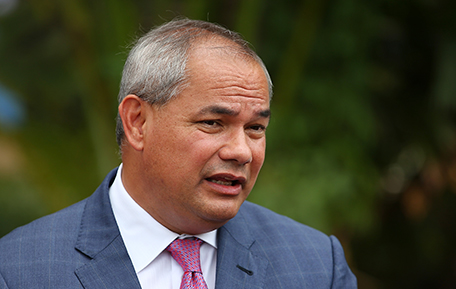 "Westpac's decision will give locals more choice so far as career employment and I believe, will attract similar engineering/employee hubs from other large public, and private, sector firms," he said.

Mr Bari said around half of those applying for jobs at the new hub to date had been Gold Coast locals, which reflected his initial talent mapping analysis that showed around 6000 software engineers lived in south-east Queensland – the largest number outside Melbourne and Sydney.

The remaining 50 per cent of applicants were from further afield, including the major capital cities south of the Queensland border, who wanted a lifestyle change and, so, a career opportunity to support it.

Mr Bari said this wasn't a surprise given the Gold Coast was one of Australia's fastest growing regions, last year recording the highest population growth outside of the capital cities, according to the most recent Australian Bureau of Statistics data. In fact, Australia's regional populations last year grew more than the capital cities for the first time in 40 years, reflecting changing migration patterns during the pandemic.

Alanna Pardy, the first of the hub's initial dozen employees, who joined in December, had moved to the Gold Coast a few years earlier from Sydney, attracted by the lifestyle and comparative housing affordability.

"My partner and I were about to have our second daughter," said Ms Pardy, a project coordinator, who previously worked in the aviation industry, including 17 years with Qantas.

"We'd been renting and were looking to buy. In the Sydney market, we could afford a unit in a suburb we wanted but that didn't really work with two kids – or a house that wasn't in our dream area," she said.

After recalling her "fond memories" of the Gold Coast during childhood holidays, Ms Pardy said one look at the affordability of local real estate made the move a "no-brainer".

Pardy said she jumped at the opportunity to be part of the founding team at the new hub, despite the big industry leap from aviation to banking.

"It's an amazing opportunity to be part of building this whole culture and workplace, within such a large company, where there's opportunity to move into different areas, departments, teams, and have an employer that invests in you," she said.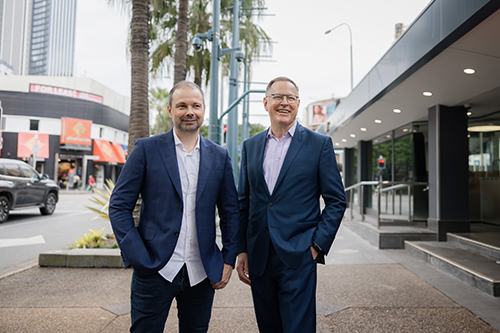 Mr Bari said the growing team at the hub, which would soon include top graduates from local universities, had started supporting work on the "cooler parts" of the bank's requirements, such as developing its mobile banking app functionality and conversational artificial intelligence projects.

He said while it was still early days, he remained confident that as the hub began to demonstrate success and scale, the bank would consider replicating the model in other big regional centres.

"This is the shot we have to really harness the capability of the country," Mr Bari said.

"Australia has much more talent than just sits in a couple of capital cities. Hubs like ours can show the rest of the country that we can do amazing things in the regions," he said.