Mostyn: 'Australia in danger of its luck running out'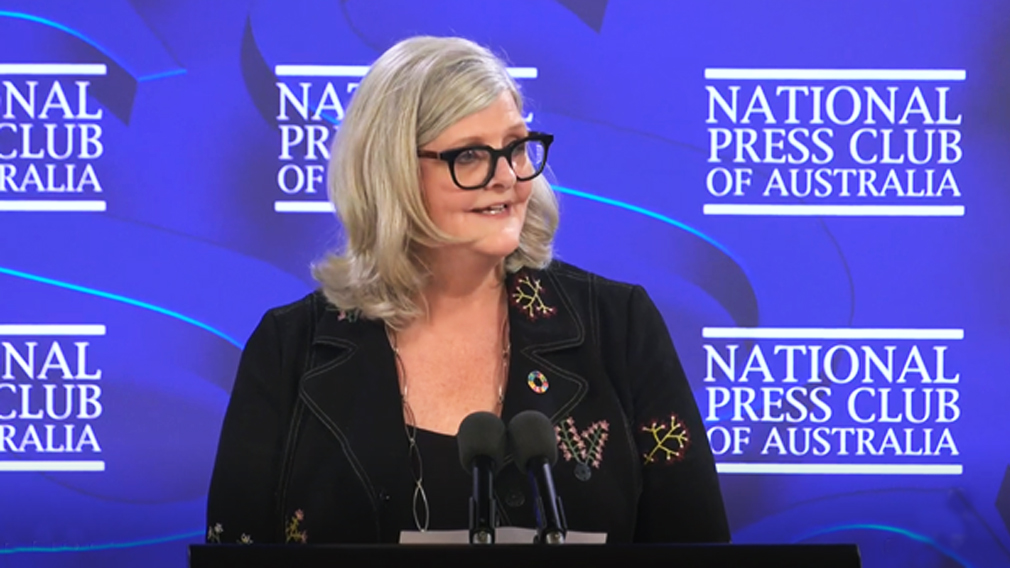 Without significant investment in social infrastructure and the "care" economy, Australia's long-term economic prosperity is at risk.

That was the underlying message of Chief Executive Women's President Sam Mostyn AO during her Westpac National Press Club address today, in which the veteran business leader outlined her vision for an inclusive post-pandemic economy and society.

"We all travel on roads, but what is the infrastructure that has kept us alive and together through this pandemic?" Ms Mostyn asked the full house at the iconic Canberra venue.

"It is the human and social infrastructure of the care economy, one that is powered by women who are often underpaid, if they're paid at all."

Ms Mostyn, a director of Mirvac and chair of Citi Australia's consumer bank, said investment and structural policy changes should be the immediate focus of government and business to support the fundamental social infrastructure underpinned by the "care economy" – which encompasses many areas of society including childcare, family care, education, nursing and aged care.

"We need wholesale immediate change," she said.

"We need accessible early childhood education and care, government leadership on paid parental leave and superannuation. And we need respect at work for all. We need secure, well-paid jobs and careers in the care industries.

"There is simply no excuse now not to engage head on with the adoption and acceptance of these fundamental commitments."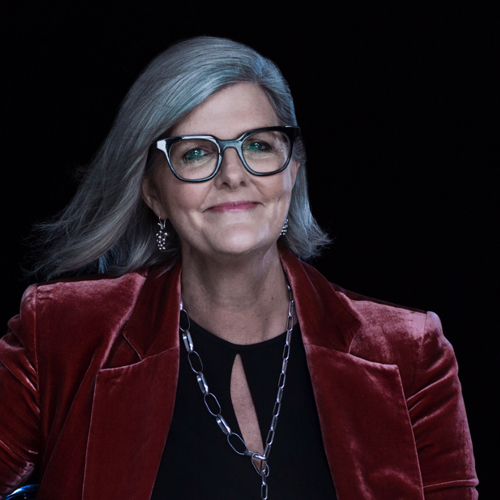 Ms Mostyn, also a member of Westpac's stakeholder advisory council, said the cushioning effect through the pandemic provided by women – who shouldered most of the unpaid work at home caring for or schooling families, and were overrepresented on the front lines of the health crisis – carried on a scarcely acknowledged national tradition.

"In Australia, we like to tell ourselves we are the lucky country," said Ms Mostyn.

"Yet among our vast natural resources, possibly the most under-celebrated part of our luck has been the unpaid work of women. We are lucky to have benefited from that for so long. But we cannot rely on it forever."

Ms Mostyn drew on a raft of evidence pointing to the slide in Australia's gender equity performance, including the drop to 50th place in this year's World Economic Forum Global Gender Gap Index from 15th in 2006, and a fall in the number of women CEOs among the top 200 businesses from 14 in 2018 to 10 this year.

These backward steps came despite Australia topping the global ranks for women's education, which she saw as an "abdication of common sense" given than women's participation and leadership is so "unambiguously good" for both the economy and the wider community.

"Just in terms of return on investment alone," she said, "Goldman Sachs has found that bridging the difference between male and female employment rates could provide an 8 per cent boost — $114 billion a year — to the Australian economy."

Ms Mostyn said that while the pandemic had deepened existing inequality it also illuminated how fundamental social infrastructure is to a strong, well-functioning economy – and that "big things" can be done fast to "determine a nation's destiny".

In addition to capitalising on those lessons by putting care at the centre of the economy, Ms Mostyn said women need to be "at every decision-making table".

"We need – and should demand – a diverse cross-section of Australian women leaders taking their rightful seats at the top tables in order to help shape the decision-making policies and planning that govern all our lives," she said.

"When we continually hear the language of 'building back better', 'bouncing back' and 'muscling up', I ask myself …what would our country look like if (we) began reimagining a society that truly celebrates care and invests in its women; a country that ensures opportunities for women and men alike, and that treats women with the decency and respect that is our basic human right?"

"We need to seize this moment, because our luck is running out," she said.
For Sam Mostyn's full speech, head to Chief Executive Womens website.