Lockdowns of large chunks of the Australian economy are fast taking their toll, with fresh analysis showing greater Sydney's restrictions alone will cost $1 billion a week, intensifying the focus on how long it will take to bring the COVID-19 outbreaks under control and reopen.

As Perth and large parts of Queensland today also went into snap lockdowns, joining Darwin and the greater Sydney area, economists at St.George said "up to" $1 billion a week in economic activity will be lost from the planned two-week lockdown in NSW, potentially shaving "at least" 0.2 percentage points off national GDP in the September quarter.

NSW makes up around a third of the national economy, with the areas in lockdown – Sydney, Central Coast, Wollongong and Blue Mountains – contributing around 25 per cent. All up, almost half the country's population are now in lockdown, with Perth's most recent three-day shutdown in April estimated to have cost at least $70 million.

Besa Deda, the chief economist of St.George and Westpac's Business Bank, said while some lost activity will be made up by spending from pent-up demand when restrictions ease, how long these are in force and the hit to confidence was key. NSW's most recent Northern Beaches lockdown ran for three weeks, but "this time we are dealing with the more contagious Delta variant" of COVID, she added.

"The precise size of the impact on the economy depends critically on how long the lockdown runs for in NSW and how long the snap lockdowns in several other states also run for," she said.

The estimate aligns with other forecasts, economists at Citi and Morgan Stanley also putting the cost of the Sydney shutdown at around $2bn, or 0.1 per cent of nominal annual GDP. Combined with the hit from other lockdowns around the country during the busy school holidays period, it marks the nation's biggest COVID test since the pandemic struck after some of the best health and economic outcomes in the world.

"It reminds Australians that we are not out of the woods yet, despite Australia's remarkable success in supressing the virus since the pandemic began. It also serves as a reminder around the importance of vaccinations and reaching herd immunity," Ms Deda said.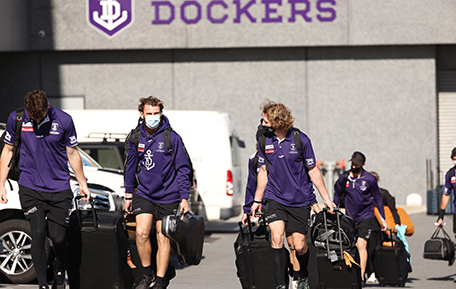 Citi economist Josh Williamson said the outbreak confirmed "fortress Australia" can be breached and there was a risk Sydney's outbreak – which has grown to 149 cases – could cost more than $2bn given the flow-on disruption to supply chains from state border closures, and the potential for the lockdown to be extended.

He agreed the more transmissible Delta-variant was an added risk because the prospect of lockdowns could hang over consumers and businesses for the remainder of the year due to Australia's relatively low vaccination rate, with only around 5 per cent of the population fully vaccinated.

Based on prior lockdowns, Mr Williamson said there will likely be a decline in sentiment and employment in the short term followed by a bounce back when the economy reopens, with the degree of the snap back dependant on how long lockdowns drag on for and the impact of there being no JobKeeper wage subsidy this time around. The developments will be closely watched by Reserve Bank Governor Philip Lowe as he prepares to give a major update on its COVID policy supports on July 6.

In welcome news for affected workers, the nation's chief medical officer on the weekend declared the greater Sydney areas hotspots, opening up access to the federal government's COVID-19 Disaster Payment of up to $500 a week. In addition, the NSW government today unveiled a new support package, including grants for small businesses, payroll tax deferrals for all employers and an extension of its "dine and discover" program.

Small businesses can access grants of $10,000 if turnover declines 70 per cent, $7000 for a 50 per cent decline and $5000 for a 30 per cent decline, a move backed by the Council of Small Business Organisations Australia given the widespread impacts during school holidays.

"We know that many small business owners have been affected, and this financial support will assist with covering ongoing business expenses, like rent and wages, until it is safe to re-open the doors again," said Chris de Bruin, Westpac's chief of consumer and business banking, as the bank also unveiled support measures for impacted customers in other affected states.

Ms Deda said services-oriented businesses will be the most impacted, amplified for those that cannot make up the short fall from the growth in online spending, citing accommodation operators in NSW and around the country.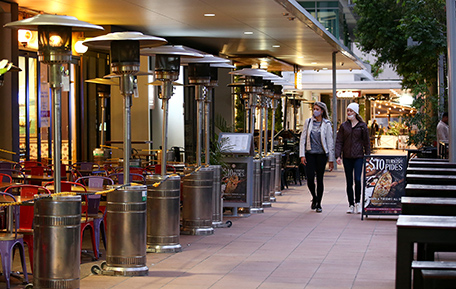 Innes Willox, chief of national employer association Ai Group, yesterday urged governments to weigh the "health and broader advice including on mitigating the harsh economic impacts of tough restrictions and lockdowns" when responding to outbreaks, claiming businesses were the "losers".

"Local eradication may be possible in the short term but it is an impossible long-term goal when considering that this virus will be present around the world for many years to come," he said. "We need some common sense injected into discussions on when and if to lock down and some forward thinking about what living with COVID will look like when high vaccination levels are reached."

After a National Cabinet meeting, the government last night made several changes to quarantine arrangements and the vaccination program, including a professional indemnity scheme for GPs who administer AstraZeneca to Australians under 60 years of age with informed consent.

When asked about a plan to "live with the virus", Prime Minister Scott Morrison said a key focus was to "maximise the vaccination of the Australian population as soon as we can", noting there had been over one million doses in the past 10 days and around 221,000 doses of AstraZeneca second doses last week.

"But, I can't stress enough that the major frustration here is the virus. We have a lockdown because we have a new Delta variant which is proving to be highly contagious in a way that previous variants were not," he said.

"The question will be, 'well, what will be the next variant, and what will that mean for future plans?' I would like to tell you there's a higher degree of certainty that exists, but I wouldn't be levelling with the Australian people.

"So, we will continue to gather the evidence and continue to prepare our plans for how we can have Australia living with this virus in the future in a way that minimises the restrictions upon them."

The Australian Medical Association backed the indemnity scheme, but again urged National Cabinet to agree on a nationally consistent approach to outbreaks and triggers for lockdown, border closures and restrictions.