TECH IN 10: BT Panorama's path to $90bn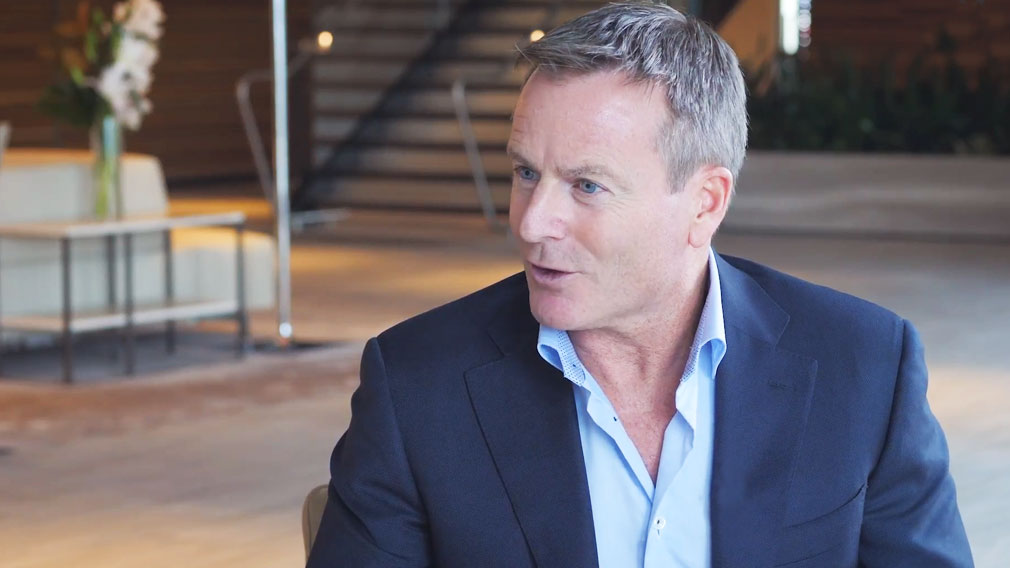 BT's flagship wealth management platform, BT Panorama, hit a major milestone last month as funds under administration on the platform more than doubled in a year to pass $50 billion.

In Westpac Wire's latest "Tech in 10" podcast, BT's head of platforms distribution and services Phil Butterworth explains the uptick has been driven by a combination of organic growth from new investors along with the migration of existing investors from BT's legacy platform, BT Wrap. He also discusses the platform's tech and growth outlook, including how Panorama will get to $90bn in FUA by June and become "the largest contemporary platform" in Australia.

Listen to Phil Butterworth in the latest Tech in 10 podcast:

"If you look at the March quarter, we're doing about ...$1.9bn in net new business, and that's not including the migration, so there is really strong organic growth," Butterworth says, noting that migrated accounts contributed $11.1bn in FUA to the platform over the same period.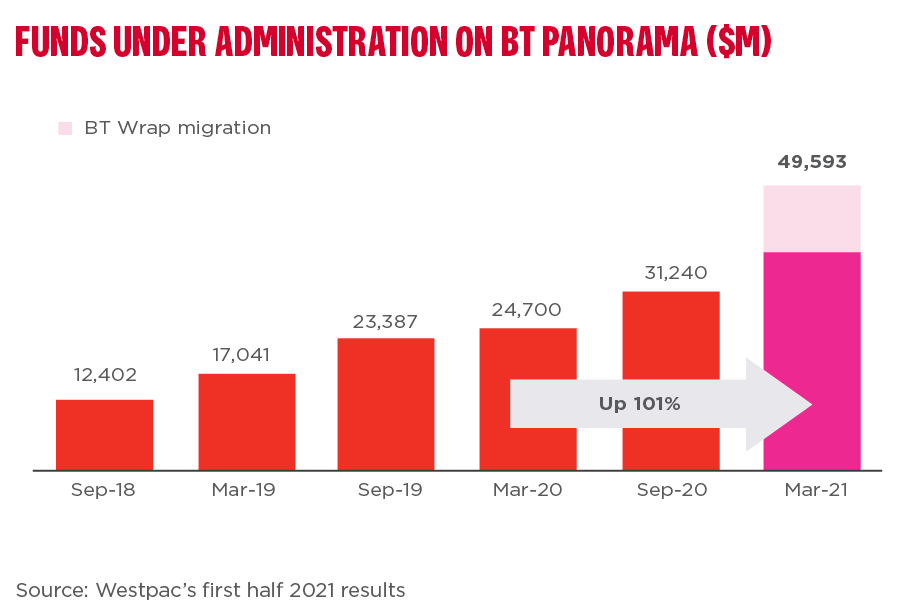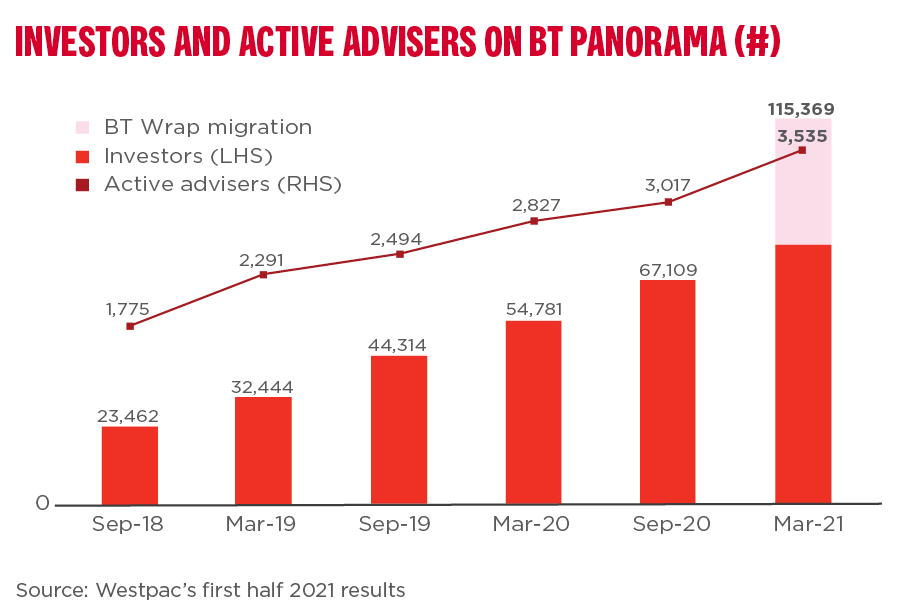 Operating in an estimated $887bn market, Panorama has remained competitive with other specialist players since launching in 2014 by evolving to provide more sophisticated features and flexible options to drive efficiencies for financial advisers and their investor clients, Butterworth says.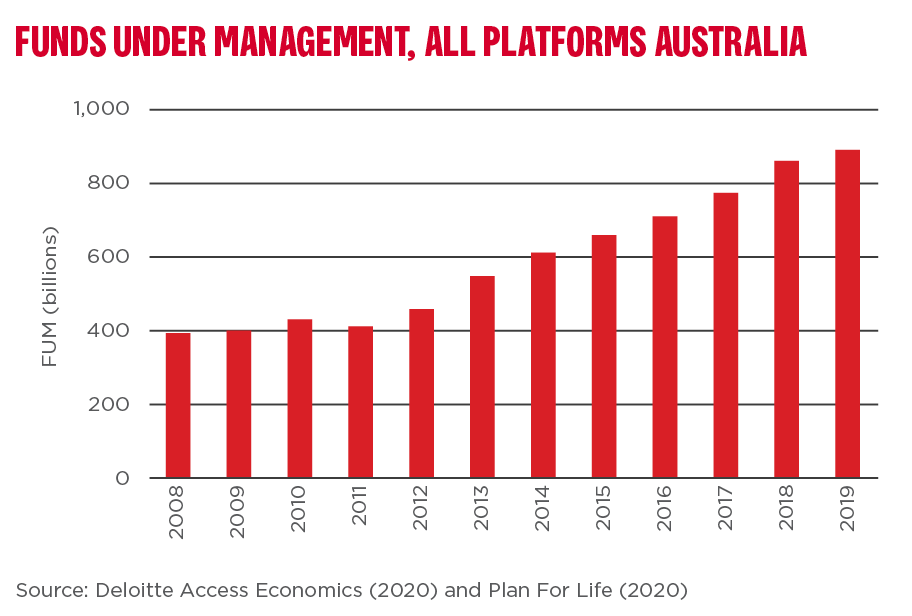 This includes a range of digital engagement tools he says have "shone" during the COVID period, such as the platform's "award winning" mobile interface, which saw 60 per cent usage growth during the year, unique visits in March topping 80,000. A sharp escalation was also seen in use of the platform's "digital consent" feature that enables investors to authorise their advisers to make portfolio changes digitally rather than through the traditional paper-based form.

"What we've seen is that advisers have been changing, even post COVID…,(to) embrace digital consent as part of their day-to-day operating rhythm," Butterworth says.

He says investors and advisers can expect more platform features next year, with planned production uninterrupted by Westpac's decision to divest the business as part of the bank's strategy to simplify and refocus on its core banking businesses, a move Butterworth says is "positive" and "comes at the right time".

"Looking at that separation (of Panorama from Westpac) has really enabled us to ensure that we're investing into the right things so that Panorama is really well set up to be on its own journey," he says.