BT's new price, "Open" play for Panorama
BT Financial Group has unveiled a raft of changes relating to its Panorama platform, introducing new administration fees and an "open" adviser services hub aimed at self-licensed financial advisers and dealer groups.

Just weeks after removing grandfathered commission payments to BT advisers, BT today announced the introduction of simplified administration fees for BT Panorama Investments and BT Panorama Super, being a 0.15 per cent per annum asset-based fee, capped at $1500, and a flat account fee of $540 per annum. Customers can combine up to four family account balances to take advantage of the asset-based fee cap.

BT is also rolling out a "Compact" menu offering for BT Panorama Investments and BT Panorama Super, with a simpler investment menu charged at the same 0.15 per cent per annum asset-based administration fee and a lower account fee of $180 per annum.

Panorama, BT's integrated banking and wealth management platform leveraging new technologies, competes in the more than $800 billion platform market which assists investors and advisers in managing their assets.

Alongside today's pricing changes, BT unveiled that it would be launching BT Open Services – to be overseen by Phil Butterworth in his new role as head of BT Open – which will provide all advisers and dealer groups easy online access to a range of practice support services such as governance, advice tools, investment research, licence transition support, training and marketing support.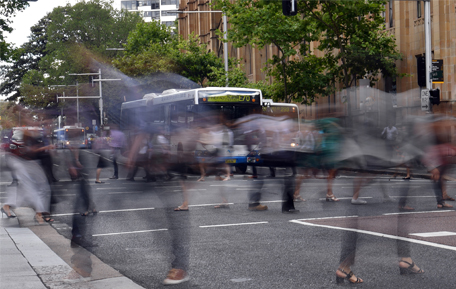 In a statement, BT chief Brad Cooper said the moves build on BT's response to changes in the wealth landscape and continue the push to simplify, remove legacy issues and increase transparency for advisers and clients. Several new players have emerged in recent years, such as Netwealth and Hub24, at the same time as the proportion of advisers aligned with smaller, independent advice businesses has risen. Other large banks have also recently sold down or exited wealth management.

"Today's announcement reaffirms our commitment to wealth and builds on our strength in the platforms business," Mr Cooper said.

Existing customers can elect to access the new pricing offerings unveiled today, which BT said would have impacted revenue on a pro forma basis by around $70million in the 2017 financial year – or $50m of cash earnings – which will ultimately depend on customer take-up along with new growth in customers and funds under administration.

BT last month said the removal of grandfathered payments for BT financial advisers – for agreements entered into prior to the introduction of the Future of Financial Advice reforms – would have represented a pro forma $14m reduction to first half 2018 cash earnings.