Almost everywhere around Australia, housing markets are fizzing.

Sure, some cities and regions more than others. But the broad-based lift that was gathering three months ago is now a fully-fledged national boom.

Of the 90-odd detailed sub-markets we track, most are recording double-digit annualised gains and none are seeing declines.

This is very rare in the history of Australian property cycles, which more usually see a few markets 'sit it out' when prices are on the move, as we saw in the last boom when Sydney and Melbourne roared ahead and the likes of Perth and Darwin dived.

Turnover nationally is nearly 30 per cent above its pre-COVID peak and prices are 8.5 per cent above their pre-COVID highs, pushing new record levels in most markets.

To be sure, there remain some weak spots worth monitoring – rental vacancy rates in Sydney and Melbourne in particular. But these are small issues alongside the strong gains happening across the bulk of the market.

And sentiment indicators suggest the momentum will carry on.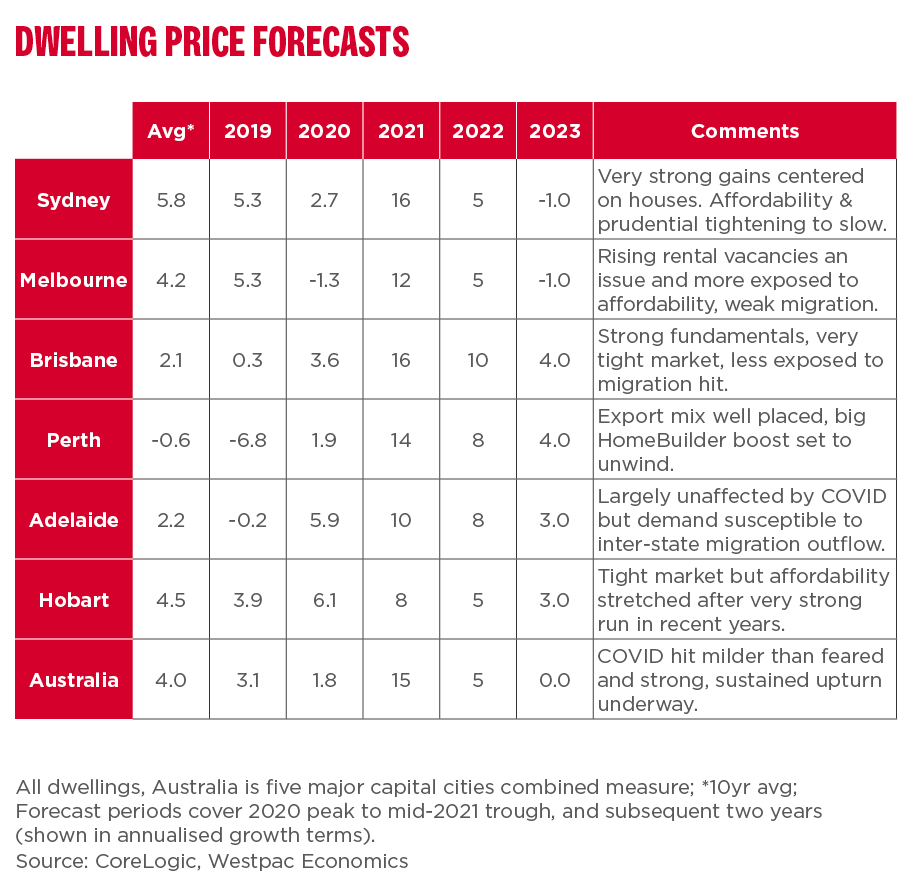 Last month, we revised up our near term price forecasts again, expecting a 15 per cent gain in 2021 with a slowing to 5 per cent growth in 2022, essentially bringing forward of our expectation of a 20 per cent increase over the two years.

What will slow the market?

Affordability and "macro-prudential measures" from the banking regulator are key. Supply and demand factors may also come to play depending on the duration of international border closures.

But for now, the imperative for all arms of policy is to secure Australia's recovery from last year's COVID-driven recession, with both monetary and fiscal policy firmly targeting strong growth to drive down the unemployment rate over time.

The market's fizz is unlikely to settle just yet.


Read more in our latest Housing Pulse.

The information in this article is general information only, it does not constitute any recommendation or advice; it has been prepared without taking into account your personal objectives, financial situation or needs and you should consider its appropriateness with regard to these factors before acting on it. Any taxation position described is a general statement and should only be used as a guide. It does not constitute tax advice and is based on current tax laws and our interpretation. Your individual situation may differ and you should seek independent professional tax advice. You should also consider obtaining personalised advice from a professional financial adviser before making any financial decisions in relation to the matters discussed.