Unlocking farmers' Black Box of data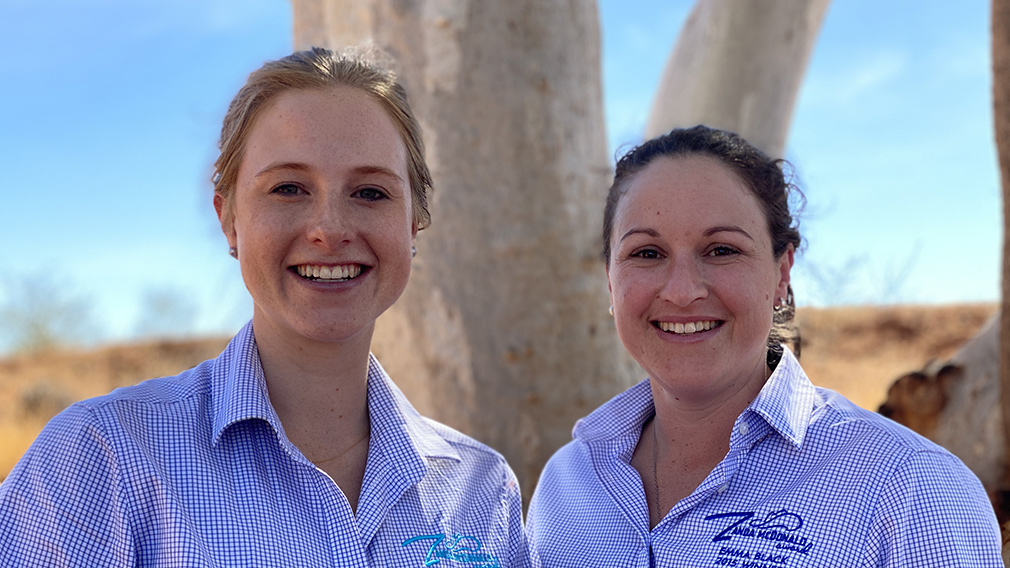 Shannon Speight and Emma Black are on a mission to help cattle growers boost profits and sustainability.

In doing so, they're breaking down more stereotypes – two women who have not only enjoyed successful careers in the traditionally male-dominated agriculture industry, but are now doing so via new tech start-up, Black Box Co.

"We're very much an industry that's been stuck in the past but there's so many amazing innovations that have gone on generating more and more data," says Speight, a vet with a background in cattle breeding, fertility and genetics who founded Black Box last year.

"Now we need to use that data in a really smart way to affect real on-ground decisions."

Black Box, an analytics platform which draws on data to help beef growers make better decisions on farm and animal management, is essentially a platform that pulls in data from farms, including animal weights, pregnancy status and where they have been grazing. Inspired by how much data Speight saw was available when working as a vet, the platform also pulls information from abattoirs, such as carcass weights, bruising and scaring, and fat colour and meat colour.

"At the moment, there's no way for all of that data to speak to each other and start to inform some decisions on-farm. So, we ingest all of that data in its raw form, run it through our algorithms and our machine learning in order to create really useful insights," Speight says.

"(So) what we're really trying to do is bring agriculture and especially livestock into the 21st century, where we start to make excellent decisions based off data, increasing the profitability, the productivity and the sustainability of the beef industry."

Beef is a major export earner for Australia.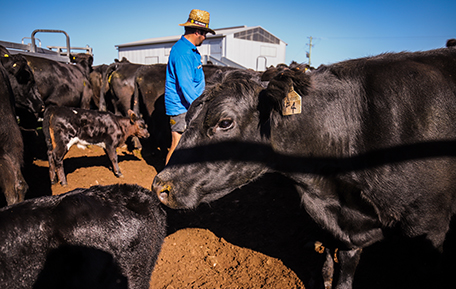 In fact, Australia was the world's largest beef exporter in 2019 by value, with total exports generating $US7.5 billion ($10.8bn), according to Meat & Livestock Australia. However, the organisation's October cattle update cautioned the industry continues to face a "series of unique and unprecedented market conditions across both supply and demand", citing the failure of drought-breaking rains to fully arrive over winter and disturbance from COVID-19. In the year to August, exports of head of cattle were down 10 per cent on 2019.

But these sorts of headwinds are exactly what Black Box is helping farmers offset.

For instance, it helped a pastoral company identify a $750,000 opportunity loss due to carcass discounts – meat is discounted if it is bruised or has scars, is underweight (as in this situation) or if the fat is too yellow – at the abattoir. The farm managers were then able to shift the animals to a fattening property with better nutrition to ensure that the next lot of beasts were at the optimum weight.

At another property, they identified calf deaths worth $76,000 in just four months, showing it was a seasonal calf loss with too many born at a time of poor nutrition – the analytics providing enough information to know when to put the bull in with the heifers and when to take it out.

The Black Box pair – Speight is chief executive and Black is chief operating officer – came together through the Platinum Primary Producers, a group of 150 top rural leaders who share their knowledge and experience. Both are also prior winners of the PPP's Zanda McDonald Award, which is sponsored by Westpac. A year since kicking off, Black Box employs six staff, is trialling the platform with three large pastoral companies, and plans to commercialise the technology early next year.

It puts them among a relatively small pool of female founders, with Startup Muster's 2018 survey, showing male founders make up 77.1 per cent of Australia's start-up ecosystem. In terms of the "agtech" space, it has been attracting more and more entrepreneurs overall in recent years.

Looking ahead, Speight and Black are working to incorporate a methane efficiency measure into the platform and provide growers with enough information to help them reduce the emissions from the cattle while at the same time not reducing their weight.

Black, who holds a Bachelor of Livestock Science and has completed an abattoir management graduate program, says the industry is well-positioned to help meet the increasing importance of sustainable and lower carbon farming.

"There's a lot of things we can do. We've got a lot of good producers. We're going to have to collect more and more data going into the future to be able to actually verify what we're doing on-farm and show how we're managing our land sustainably," she says.