PODCAST: Reimagining post-pandemic Melbourne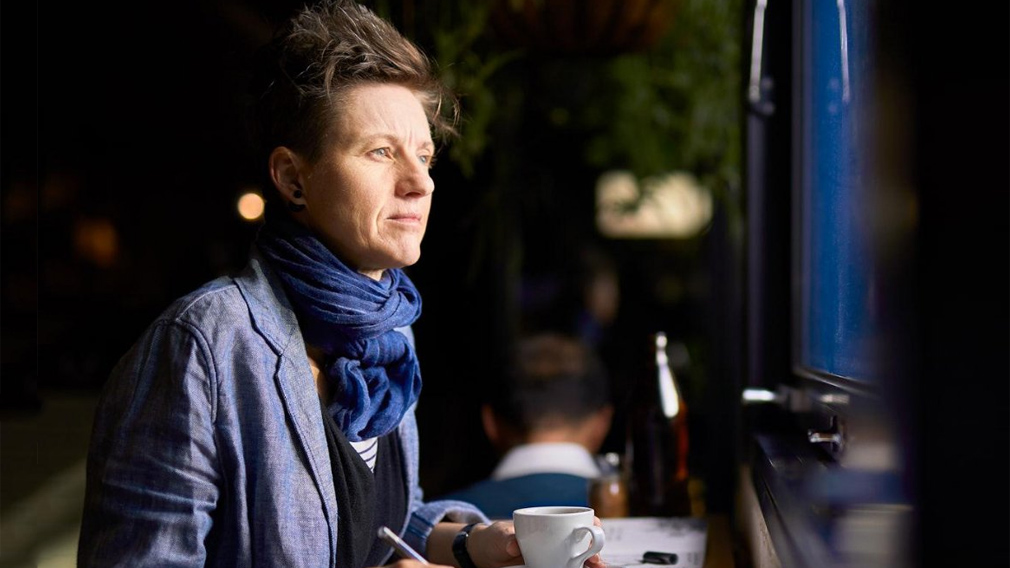 Creative retrofitting of empty office tower floors, more outdoor cultural programming and supercharged urban farming are among ideas being discussed by a new taskforce to help revive Melbourne's pandemic-pummelled economy, according to Rebecca Scott, OAM.

"Melbourne is not going to be the same as it was pre-pandemic," says Scott, a taskforce member and the CEO of hospitality social enterprise STREAT.

"As a city, we're up against the wall, as most cities are. What we're doing collectively (as the taskforce) is re-imagining what the city might look like."
Listen to Westpac Wire's full interview with Rebecca Scott:

With a remit to advise on "Bringing Melbourne Back Better", the taskforce was convened by Sally Capp, Lord Mayor of the City of Melbourne just weeks before the city went into its second lock-down to curb new outbreaks of COVID-19. It comprises almost 30 members representing an eclectic mix of interests including the likes of Bank of Melbourne advisory board chairman and former CEO of the City of Melbourne Elizabeth Proust, logistics mogul Lindsay Fox, Arts Centre CEO Claire Spencer and restaurateur Chris Lucas.

With some members having worked in prominent positions during the last recession of the early 1990s when there were "tumbleweeds in the heart of the city" before it had a vibrant 24-hour, "laneway culture", Scott says the group agreed that street space, public space, gardens and parks have "become far more important to all cities post-pandemic".

"Cultural institutions will need to do far more programming out in public spaces and the CEOs of those institutions are already thinking about how they start programming music, arts (and performance) festivals using different spaces," Scott says.

Similarly, major corporates are "thinking creatively" about how vacant floors in office towers may be used if CBD workforces don't return to full capacity, ideas ranging from retrofitting offices into residential apartments, to hosting smaller start-ups, arts or community-based associations historically unable to afford CBD rents.

Also on the cards are conversions into towering vertical farms like those seen in other global cities such as Singapore.

Scott, who trained as a plant biologist and spent a decade working with CSIRO before co-founding her social enterprise almost 12 years ago, is advocating a vision for Melbourne to become a "huge, edible urban food bowl".

Along with vertical and rooftop farming in the CBD, she wants to see greater investment in urban gardening infrastructure, "foodscapes" which green the city and can harvest edibles, and a "supercharging" of the City of Melbourne's goal to increase tree cover from 20 to 40 per cent.

"Let's not only fast-track the greening of the city, but actually ... let's also make it an edible city," Scott says.

"And while we're at it why wouldn't we train and employ hundreds of green thumbs who would otherwise have been on dole queues … and provide employment opportunities and a future into the green industries of the city.

"For me it's making sure that we tick many boxes and it's transformational work …not just band-aid work."

Evidence that this approach to creating employment through urban farming can be found in Scott's latest project, Moving Feast, a "dirt to doorstep" food system. The project has mobilised almost 20 food-based not-for-profits, including STREAT, to respond to rising food insecurity among Victoria's most vulnerable, which has strained the state's food relief system.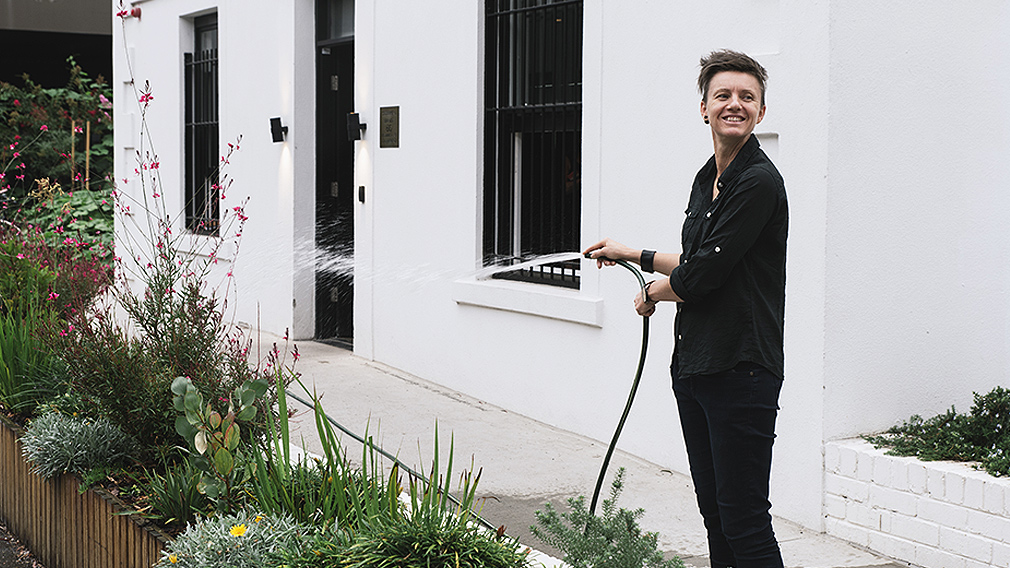 In its first six months, the project has delivered almost 100,000 meals, including to residents locked down without warning in Melbourne's public housing tower blocks in mid-July. After receiving the call from the Department of Health and Human Services to help with culturally appropriate food relief for the tower residents, Scott says Moving Feast "hustled unbelievably fast", demonstrating its potential to scale.

"Within a matter of hours, we'd procured five tonnes of produce," she says.

"We had 1700 halal meals at the towers within hours and by the end of that first week we'd done 12,000 meals and 1000 culturally appropriate food boxes. The speed with which we mobilised was really exciting."

The integrated food system includes social enterprise farms, which collectively have almost 5700 square metres of productive land in eight sites across Melbourne's suburbs, and more farming land is expected to be added over time. An initial 760,000 seeds and seedlings were sourced by the system, and the first harvest produced around 56 different types of vegetables. The produce is transported from the farms by social enterprise logistics organisations to social enterprise kitchens, caterers and food production organisations to make the meals; others pick and pack food boxes and deliver meals to communities in need, along with well-being resources translated into the languages spoken by recipient families.

While to date Moving Feast has relied heavily on philanthropic funding, Scott is exploring sustainable business models for the project to build revenue streams to subsidise the free meals, including a possible retail arm with Moving Feast-branded condiments and other shelf-stable products.

She says one of the most exciting aspects of the project is the expected growth in employment and training opportunities across the system, particularly as it expands across the state, given the mission of many social enterprises is job creation for people experiencing disadvantage, such as the at-risk young people employed by STREAT.

"This first phase of Moving Feast is quite metro-based but there are a couple of hundred food social enterprises across the state and many are itching to be part of this, and when you start to connect that all up in one integrated system and (look at) the employment pathways across and between these organisations, it starts to become quite game-changing," she says.

Westpac Foundation is a major supporter of social enterprise STREAT co-founded by Rebecca Scott which is leading the Moving Feast project.