St.George eyes 'ecosystem' with new property app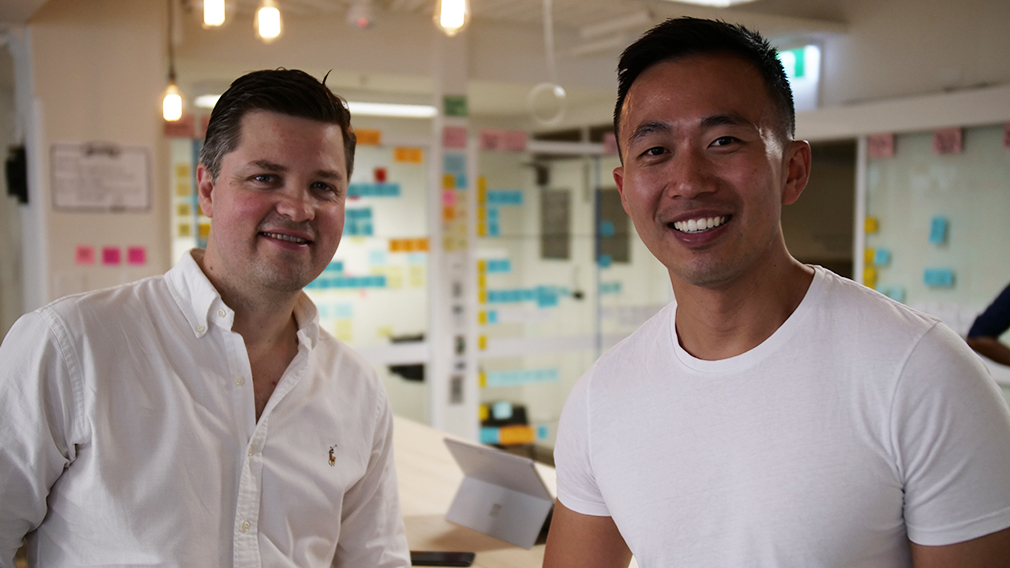 St.George has rolled out a new property app in the "cloud" as part of a push to provide greater transparency by combining a range of features in one place, setting a fresh benchmark in the competitive space.

As the property market kicks back into gear, the bank in September launched app St.George Property to engage buyers and sellers early in their journey through a range of features, such as showing a property's listed and sold price, any value boost from potential upgrades, and a "thermometer" of whether it's a buyer or seller's market. It also leverages St.George's new digital mortgage capabilities, whereby customers can get home loans entirely online using zero paper.

Ross Miller, the general manager of St.George, said the bank's recent research revealed searching and applying for a home loan was one of the most frustrating parts of the process with more than half being more comfortable if they knew their financial situation better and 44 per cent if there was less paperwork.

"Having critical information in your hand at every stage of the home buying journey means households can focus more of their energy on finding their perfect home," he said, noting that more than 2500 customers have already got a mortgage digitally prior to the app's launch.

In recent years, apps have become one of the key battlegrounds for banks amid rising mobile adoption.

Roy Morgan last month labelled mobile banking "the fastest growing banking channel and the one with the highest customer satisfaction", while Morgan Stanley's global banking analysts have gone further, stating that "by 2022, mobile apps will be the battleground for mind share" and the banks that win in the future will be the ones with "cutting-edge mobile apps" and "functionality of app interface (both back and front end)".

According to Accenture analysis for Westpac Wire, Australian bank apps have historically been "ahead of the curve" globally, but some players in Europe were taking user experience to the next level and even offering "enjoyment", citing UK fintech Cleo's "playful" use of artificial intelligence.

"Banks must prioritise their focus on great UX (user experience) design for mobile core customer journeys and 'micro moments' as they will increasingly become their core customer touch point," said Eleanor Scott, a senior manager in Accenture's banking practice in Australia and New Zealand.

St.George's new app was born inside parent Westpac Group after a team from the Home Ownership, Business Development and Group Technology divisions was assembled at Westpac's innovation lab, delivering the project within six months via an "agile" working approach.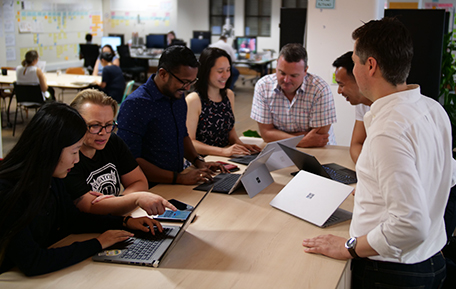 David Cao, Westpac's executive manager, strategy, innovation and partnerships in Home Ownership, co-led the project and said that unlike most apps developed by the Group, the new property app was developed in Amazon Web Services' cloud environment, enabling it to be launched faster and updated quicker. They also enhanced existing capabilities, such as online borrowing calculators, to deliver more information for buyers when they create a "financial profile" that shows how their discretionary spending would be impacted upon a purchase.

Mr Cao said it was part of the bank's response to the changing market and an example of the evolution of apps away from purely transactional tools for transferring money and checking accounts.

"Whether you're a buyer or seller today, there's just all these things you need to do and there's so much information out there, but at the same time there's not enough relevant information, so the whole experience is very fragmented and quite disjointed," Mr Cao said. "What we want to do is create an ecosystem that enables a one stop, seamless experience for customers from when they start thinking about their home ownership journey all the way through to moving into their dream home."

Ms Scott said that Australians most valued ease of access, usability, reliability and security, but also integrated apps that offered products and services from third parties and "hyper-relevant, highly personalised" offerings for daily life, pointing to JPMorgan's Chase Pay that allows users to order food and redeem personalised offers from participating merchants. The incoming "open banking" regime – which will allows consumers to more easily share their data – was also a major development, she said, paving the way for "super apps" as aggregation with third parties becomes easier.

"Due to the changing market landscape along with the imminent introduction of Open Banking to Australia, the historic mobile leaders will now need to stay increasingly aware of non-traditional competition (e.g. fintechs) and also look outside of industry for best in class benchmarking due to consumers' growing liquid expectations of mobile app experience and functionality," she said.

"Financial providers should position themselves as orchestrators of an ecosystem of suppliers, as open data can bring all of these disparate elements together, and safely and securely share required information between those involved."

After more than 1000 downloads with no marketing to date, Mr Cao said a slew of additional market-first features were already in the pipeline for the app and feedback was being taken on board for future updates.

Releasing its 2019 financial results this week, Westpac also flagged a new mobile banking app in 2020.